Welcome to day 21 of my 25 Days of Craftmas series! I'm super excited to share how to make this heat embossed Christmas apron.  Not only do I love how it turned out, but I love that I was able to try something new and it worked!  Now, I have all kinds of ideas in my head of how I can use heat embossing on other projects.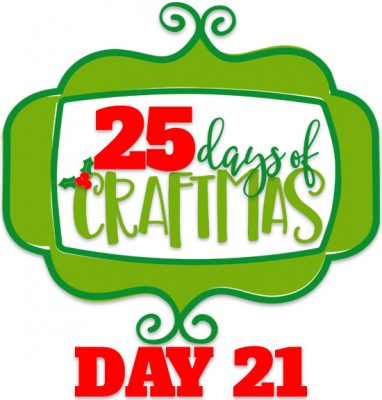 I've always been fascinated with heat embossing.  I remember as a kid, watching my aunt do heat embossing with stamps.  I thought it was amazing and have always wanted to try it  But, I've never been much of a stamper, so I never invested in the tools.  But then, I came across this post and knew it was time to give heat embossing a try.  So, I bought my supplies, created a design, and made this adorable Christmas apron!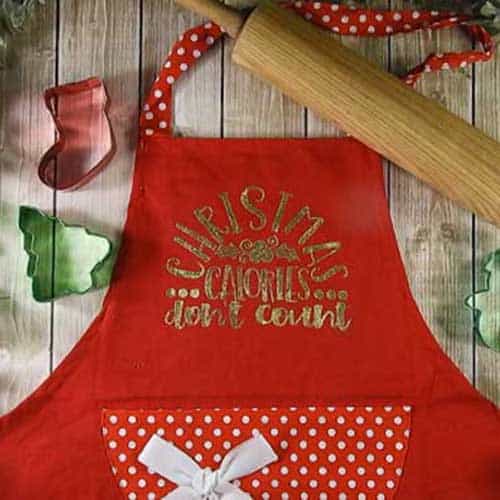 This post contains affiliate links for your convenience (which means if you make a purchase after clicking a link I will earn a small commission but it won't cost you a penny more)!  Read my full disclosure policy.
HERE'S WHAT YOU NEED
HERE'S WHAT YOU DO
The first thing you'll need to do is get the free SVG file you'll use for this project.  I keep all the SVG files I use for the projects I make in my SVG Library.  These SVG files work with Cricut and Silhouette machines, as well as many others.  This library is open to everyone and is free! You can access the library here. Look for the file called Christmas Calories Don't Count. It will either be listed under the Christmas category-25 Days of Craftmas 2018 – Day 21.
Open up the design in your software program.  I sized my design to about 6″ x 4.85″  Add a box around the design to create a stencil. Then cut out the vinyl and weed out the design.
Do you need help creating a stencil design?  Check out this step by step tutorial for Silhouette Users here and for Circut Users here.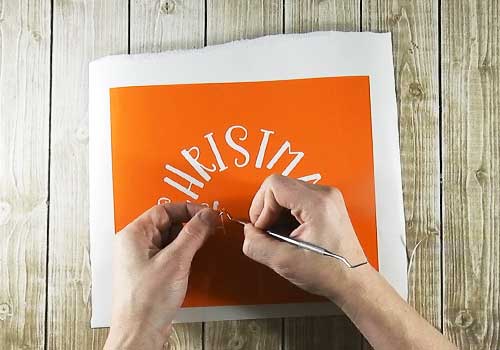 Apply transfer tape and then remove the vinyl backing.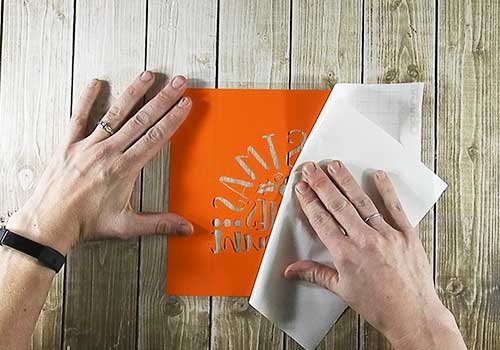 Center the vinyl and apply it to the apron.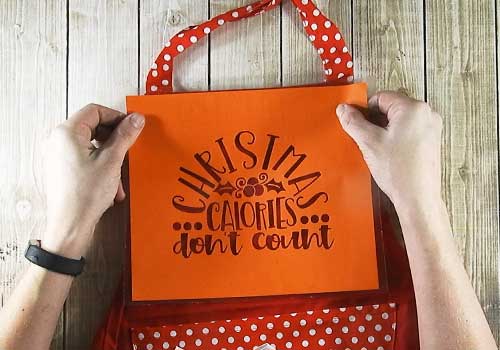 Use an application tool or scraper to rub over the vinyl.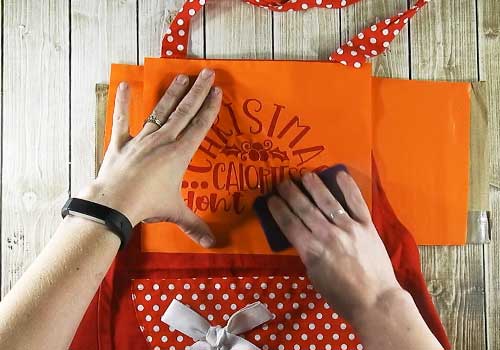 Then remove the transfer tape.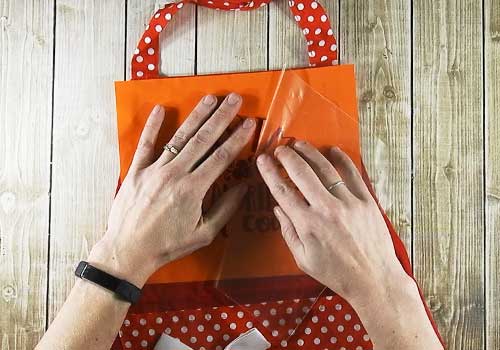 Fill in the design with Fabric Mod Podge.  You'll want to do this quickly so the Mod Podge doesn't have time to dry.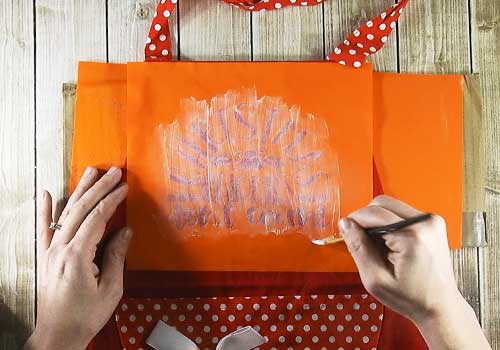 While the Mod Podge is still wet, quickly sprinkle embossing powder over the design.  The quicker you can cover the design, the better.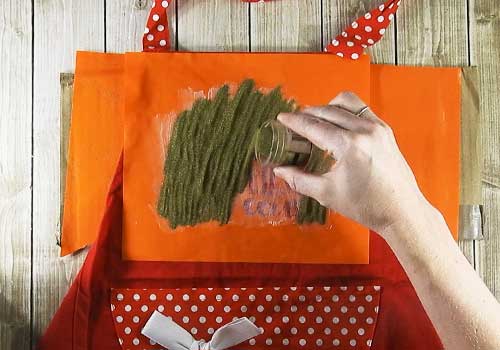 Once it is all covered, press over the whole design to help the embossing powder stick to the Mod Podge.  Let it dry for a few minutes.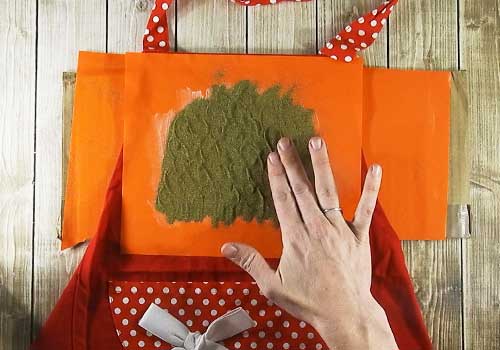 Shake off the excess powder and save for later.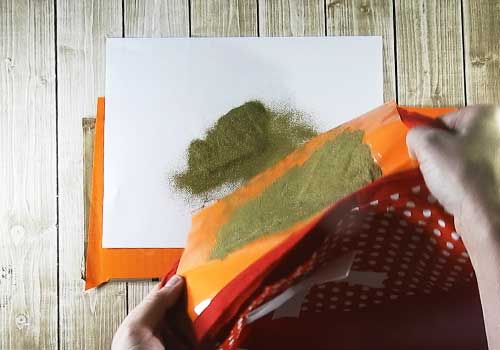 Carefully remove the vinyl stencil.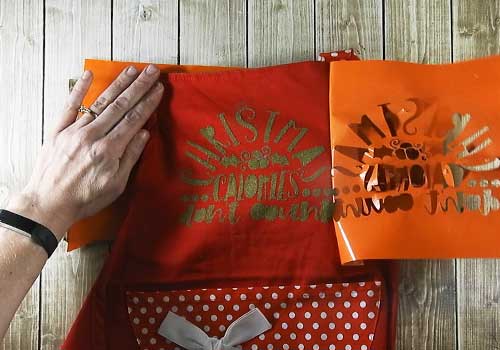 Use a heat gun to melt the embossing powder and watch the magic happen.  I LOVE this part!  I used this heat gun.  Since I've never embossed before, I just found an inexpensive gun with good reviews and bought it.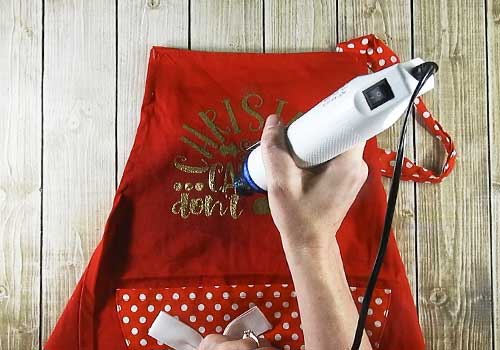 It takes a little bit of time, but you'll be able to tell when it's done.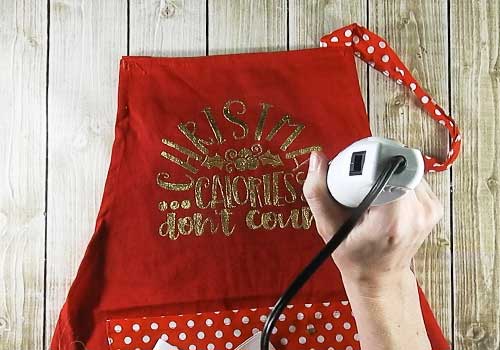 I wanted to test out how the embossing held up after washing.  So, I took this picture before I threw the apron in the wash.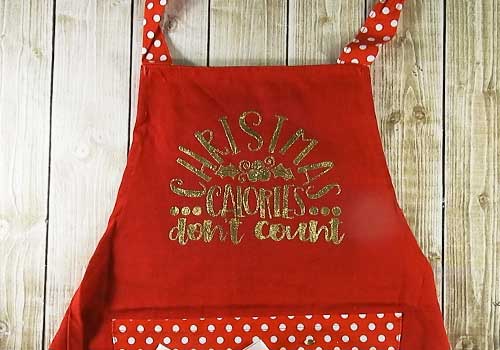 I washed the apron on a regular cycle and hung it to dry.  This is what it looks like now, after washing.  It still looks great!
I love the sparkle and the dimension the heat embossing gives to the apron.  And I love how easy it was to do!   What do you think?  Would you give heat embossing a try?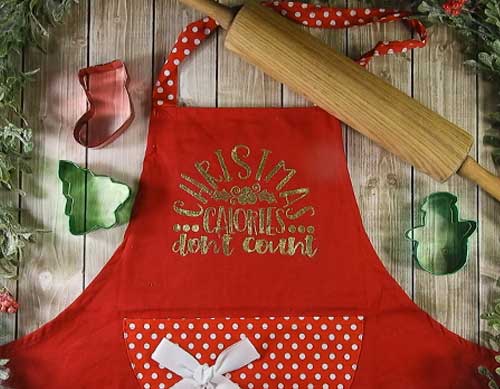 Did you enjoy this post?  I'd love for you to pin it to your favorite pinterest board.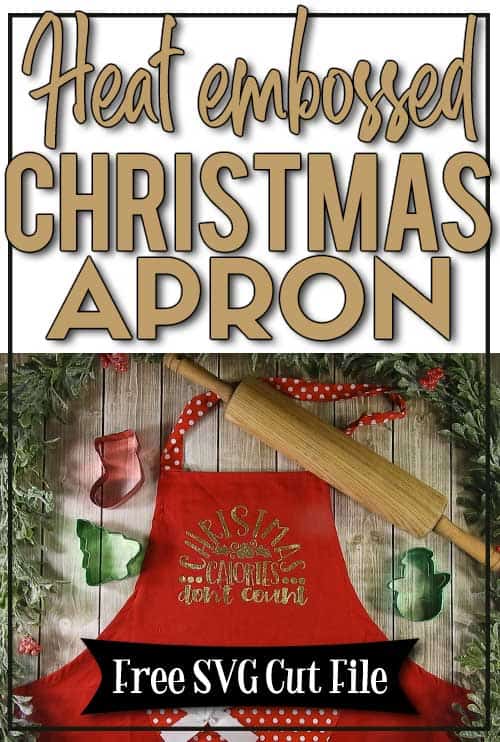 Want to make your own? Get the free cut file for this project in the resource library