This is such a fun and easy Halloween project.  I am lovin' the way it turned out. Plus, it was made from pallet wood, so it was free! Follow the tutorial below to learn how to make your own.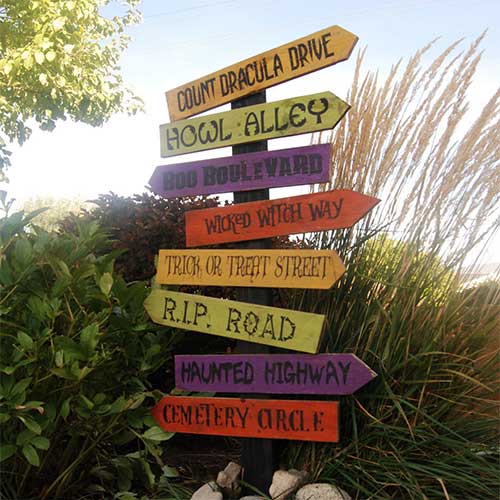 This post contains affiliate links for your convenience (which means if you make a purchase after clicking a link I will earn a small commission but it won't cost you a penny more)!  Read my full disclosure policy.
HERE'S WHAT YOU NEED
HERE'S WHAT YOU DO
With a miter saw or hand saw, cut the pallet wood in half.  Then, cut the ends at an angle to make an arrow shape.  I didn't mark or measure the angles because I wanted them to all
look different. Repeat until you have 8 arrows.  Paint all the arrows and allow to dry.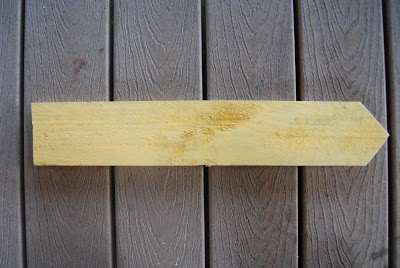 While the paint is drying, make the stencils for the road names with your cutter.
Need help making a stencil with your cutter?
Use transfer tape to apply the stencil to the arrow.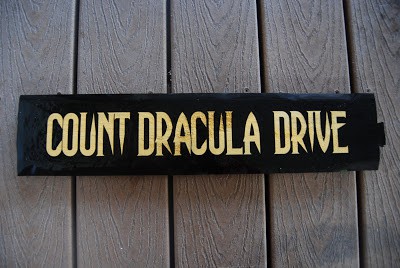 Paint over the design with black paint.  I used spray paint for this part.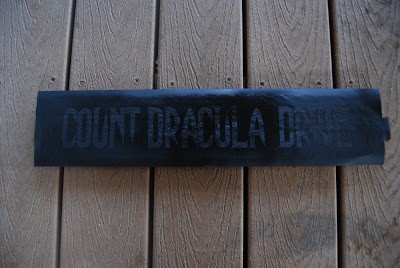 Once the paint is dry, remove the vinyl stencil.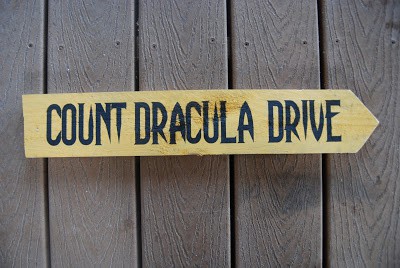 For a distressed look. lightly sand each arrow.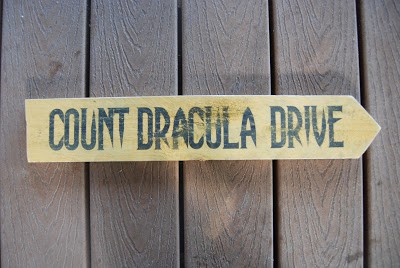 Decide how tall you want your sign to be and cut the 2×4 to size, add an extra 12″ or so to bury in the ground.  Paint it black.  Once it's dry, lay out the arrows on it until you get them spaced and
angled the way you like. Use nails or screws to secure the arrows into place.  If desired, you can spray the sign with sealer for extra protection.
I dug a small hole in the dirt and put the 2×4 in it.  Then, I piled a bunch of rocks around it to keep it steady.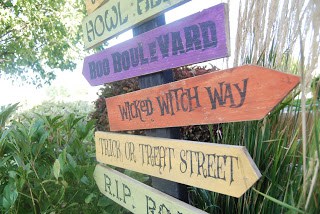 I love the colors and the fun Halloween Fonts. This project was fun and easy.  And it looks so cute in my front yard! When Halloween is over, I think I'm gonna make one for fall!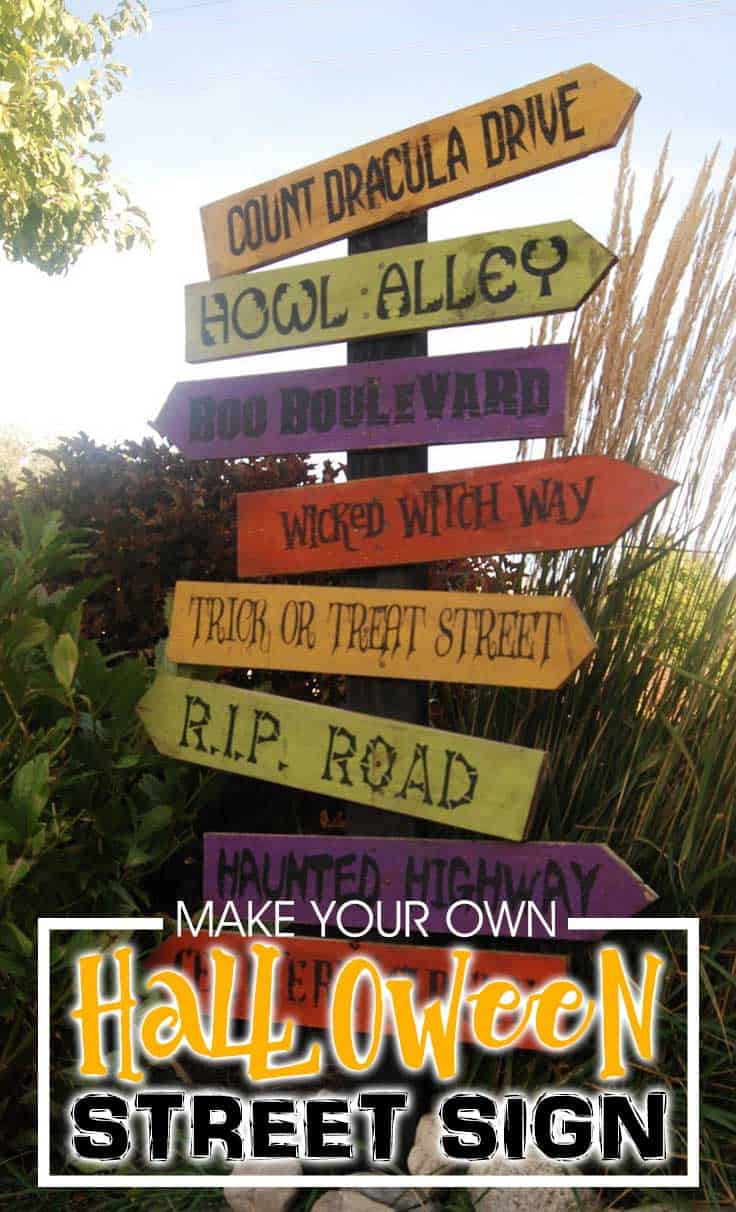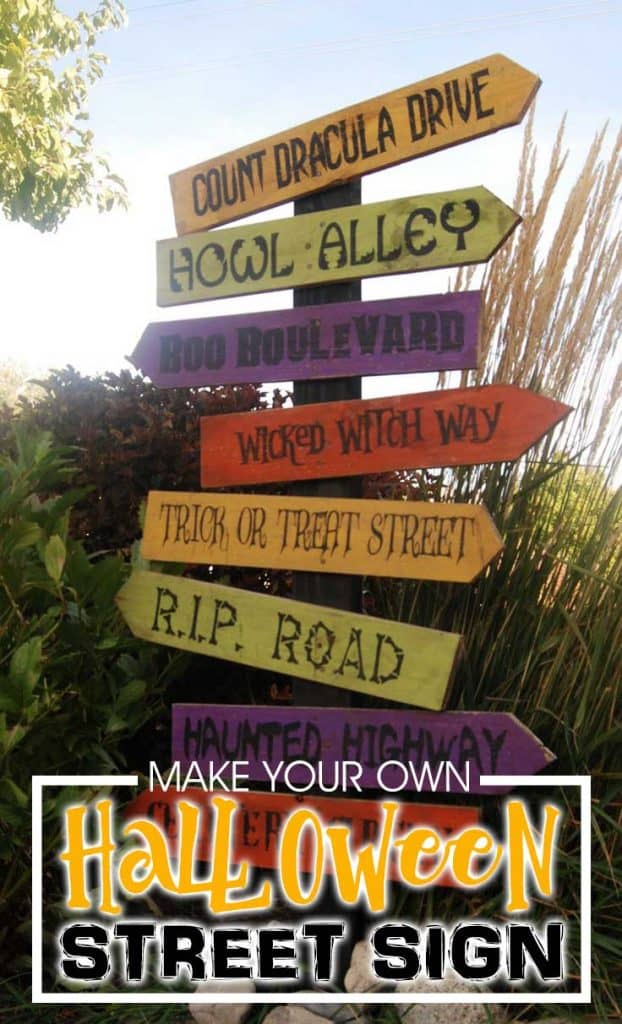 Want to make your own?  You can get the cut file for free from my resource library!