Ever since making this lemonade sign a couple years ago, I have gotten lots of requests to make a hot chocolate sign as well.  Well, with the cold weather here for another month or so, I thought it would be the perfect time to make one.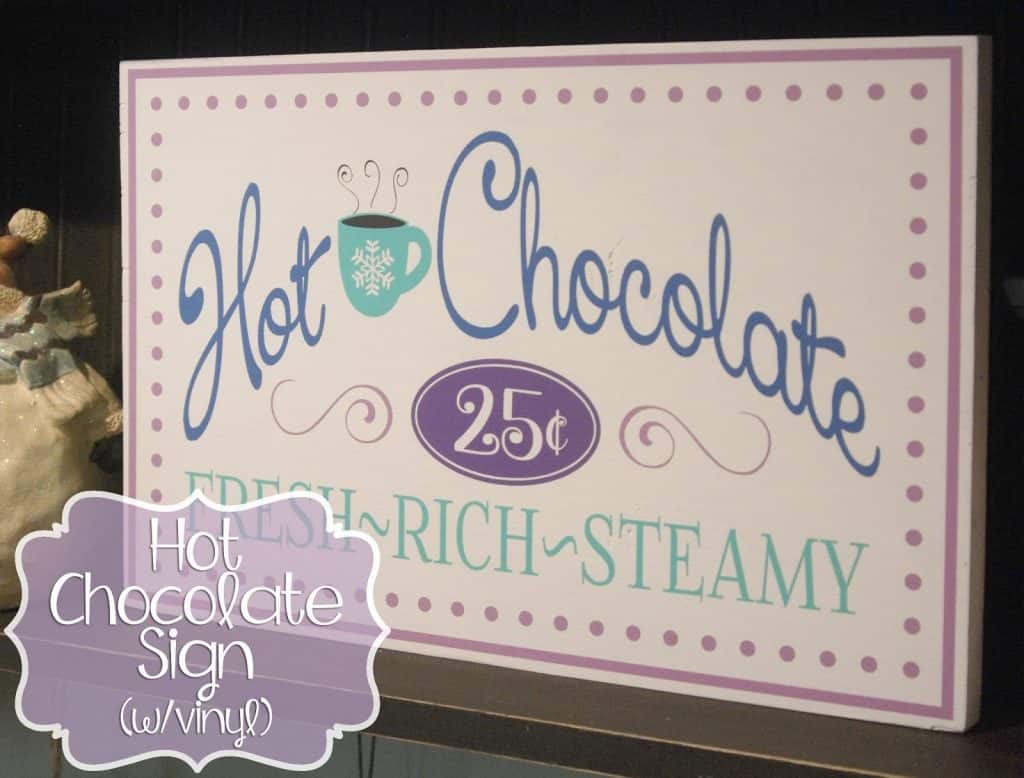 Once the design was complete, it was a really easy project to make. I followed the same steps as my witch shoe shop sign, but I liked this sign without the distressing.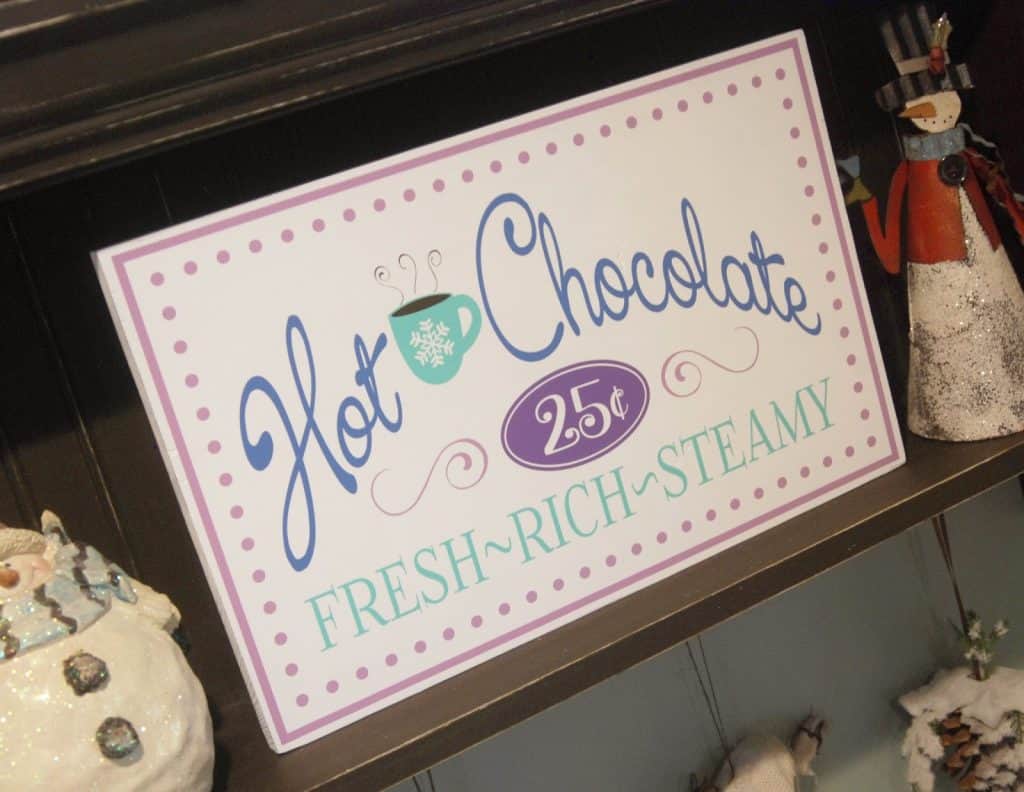 I'm really loving the colors.  I think they look cheery and a bit wintery.