I actually made this Let it Snow design to go on the pillow I made last week, but ended up not using it.  But, I really liked the design, so I came up with something else to put it on.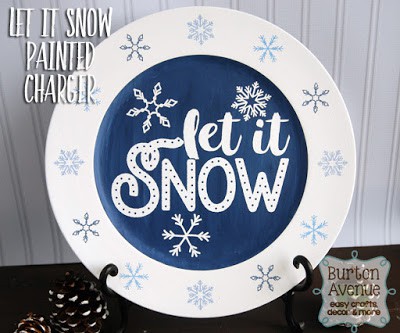 Plastic Charger
Sandpaper
Vinyl
Paint
Spray Finish (Optional)
Here is what you do:
1. Sand the charger and paint it white (or whatever color you want) and let dry.
2. Cut out and apply your vinyl stencil.
3. Painted a light coat of white over the vinyl stencil to help minimize bleeding.
4. Paint the snowflakes and the center circle.
5. Let paint dry, then carefully remove the vinyl. If desired, apply a spray finish.
I really like using chargers for projects, because they are very inexpensive.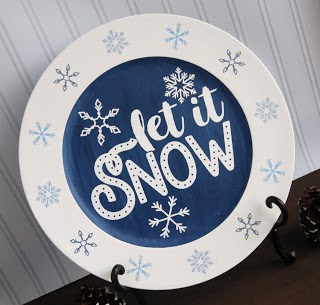 I love how it turned out!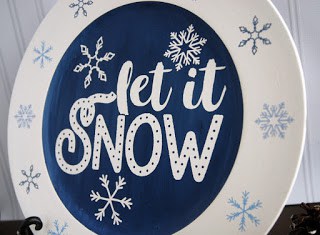 In case you're new here…
I love making digital cutter files and each week I love to share them with you!  Once you have downloaded the free files, you can use them anytime to create projects for personal use only. You can purchase the file with a Commercial License from my shop. Here is the freebie. Enjoy!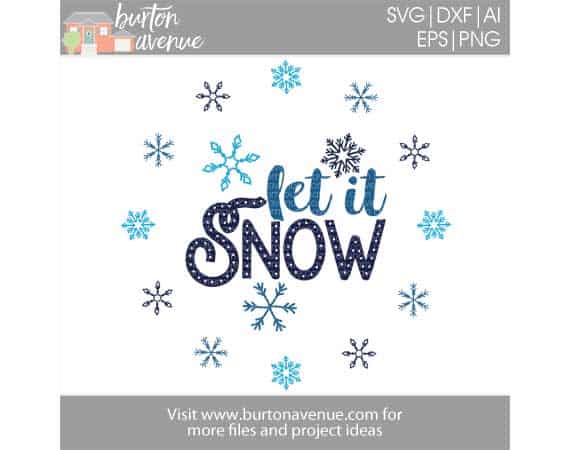 As always, if you have any problems with the files, please let me know. I've included .png, .svg. .ai, .eps, and .dxf, in the zip file. Just click to download.
NOTE:  Some computers/browsers are displaying the .svg file with an extension of html or something similar.
 Enjoy my free files? I'd really love for you to share this post.  Thanks and come back soon!