I love projects that are quick, I love them even more when I can make them with supplies I already have.  This cute Halloween project was super easy and I already had everything I needed on hand.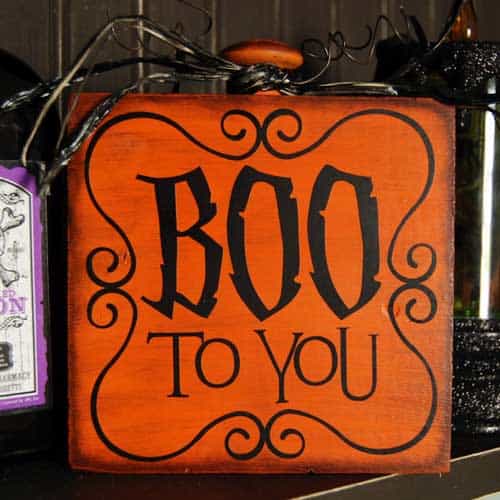 This post contains affiliate links for your convenience (which means if you make a purchase after clicking a link I will earn a small commission but it won't cost you a penny more)!  Read my full disclosure policy.
HERE'S WHAT YOU NEED
HERE'S WHAT YOU DO
Start by using your E600 to glue the wood knob onto your wood block.  Once that has dried, paint everything orange.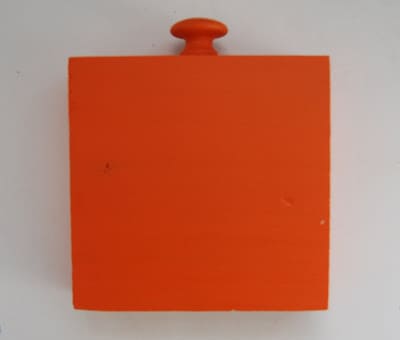 To distress the block, take a black ink pad and rub it over the edges and lightly.  Also, carefully rub it over the knob and the middle of the block.  If you've never used an ink pad to distress before, I would suggest practicing on a piece of scrapbook or cardstock.  Once you've got the feel for the look you want, then apply the ink to your wood block.
Once you're happy with your distressing job, take the spray sealer and spray everything with a nice even coat.  This will stop the ink from smudging when you touch it.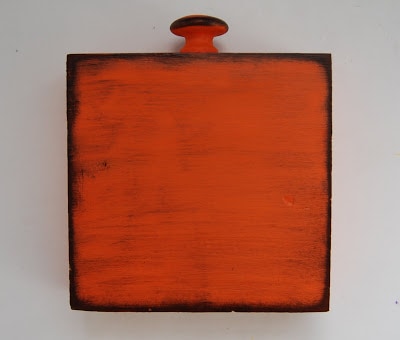 While the sealer is drying, cut out your vinyl with your electronic cutter.  I sized the design at 5″ x 5″.  Then, weed away the excess vinyl and use transfer tape to apply the vinyl to your wood block.
Cut a piece of wire and wrap it around a pencil to give it that cute curly-q look.  Then, twist it around the wood knob.  Finally, cut a few pieces of black raffia and tie them around the knob, too.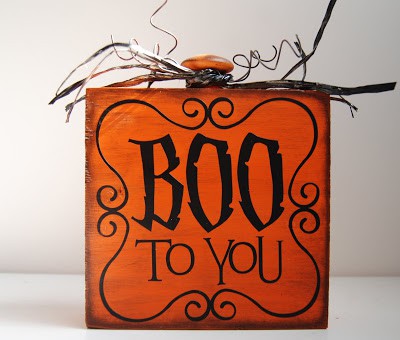 So quick and simple to make!