Halloween is just over a month away and I have lots of projects I'd like to make, so I figured I better get started.  During the summer, I bought a green shirt for my little boy for a project.  Well, the project didn't happen and I was going to return the shirt, but it somehow ended up in the wash.  Needless to say, I had to keep it.  So, I figured I should make something with it before my little guy got too big to wear it.  So, I made this cute Frankenstein shirt. Since the shirt was green and I used heat transfer vinyl, it was really quite fast to make.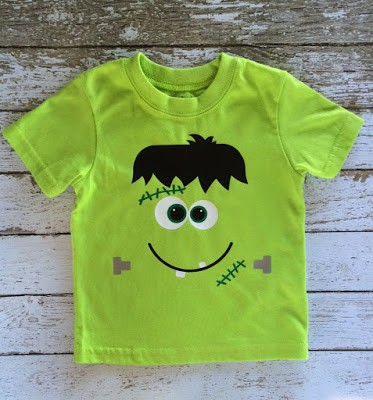 There are probably lots of methods for layering heat transfer vinyl (HTV) and I'm guessing they're all quite similar.  This is how I do it.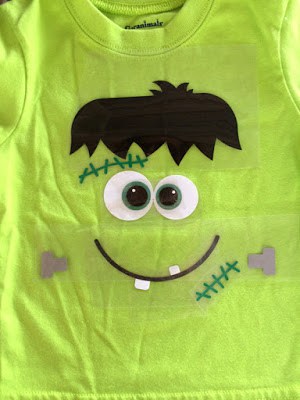 I use my digital cutter to cut out all the colors (be sure to mirror all layers before cutting). After I have weeded away the excess vinyl, I trim down the plastic backing. Next, I layer all the pieces so I can get an idea of where I want the design to go.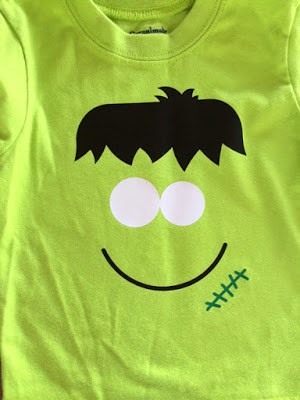 Then, I remove everything except the first layer (any HTV and backing that isn't touching can stay), iron it down and remove the clear backing.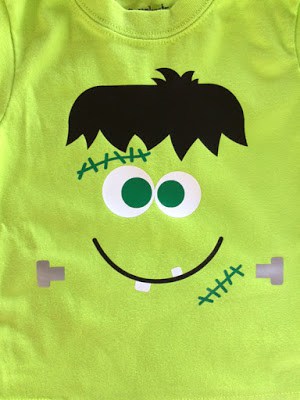 I add the next layer, (once again, any HTV and backing that isn't touching) iron, and remove the clear backing. Repeat with all layers.