My jigsaw had been sitting in the closet for way too long, so I figured it was time to dust it off and make another project for my seasonal shelf.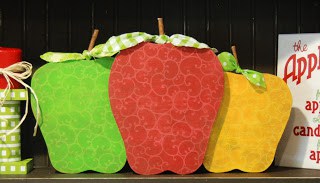 I started by cutting an apple shape out of wood.  For painting, I used the same technique as this project, but I antiqued them a little. I painted the base coat (1 part white and 1 part colored paint).
Then, I added my vinyl stencil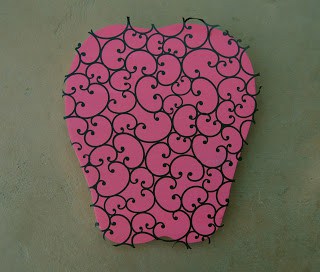 and painted over it with my top color.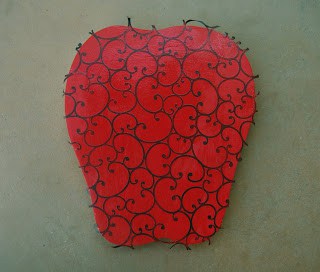 After the paint dried, I removed the vinyl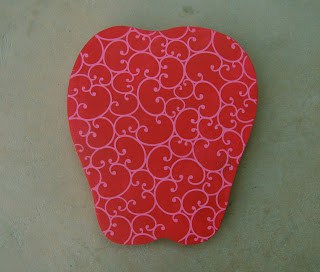 and gave it a light sanding.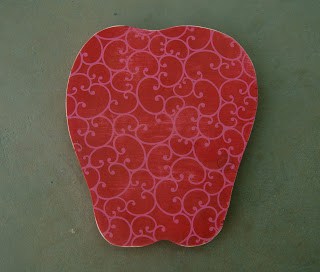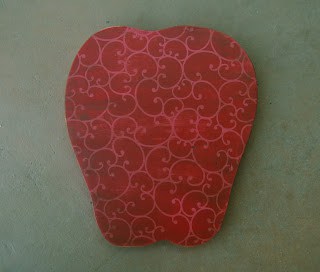 To finish it off, I drilled a hole in the top, added a small branch, and tied it off with some green fabric.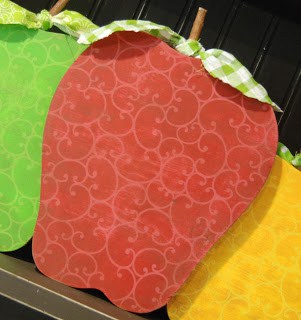 I just love how they turned out!