Since the season is changing, it's time to take down my swirly butterfly and put up something new for fall. After
last week's project
, I've had acorns on my mind, so I thought an acorn would be really cute to put on my door this year.  I got to work and came up with a design I really love. I went back and forth on color choices, but finally decided to use these since they match the
charger
I made.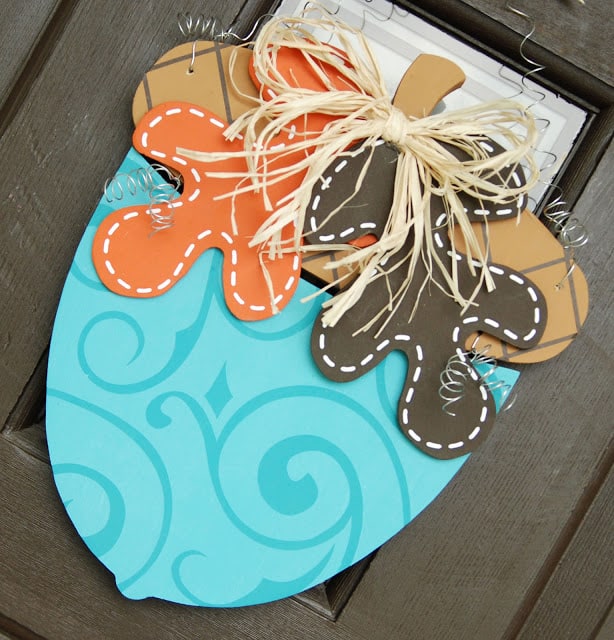 In my vinyl cutting software, I sized the acorn so it would fit on my piece of wood.  Then, I printed it out and traced it on my board.  If your vinyl cutting software doesn't print, you can also use a photo editing program to print it.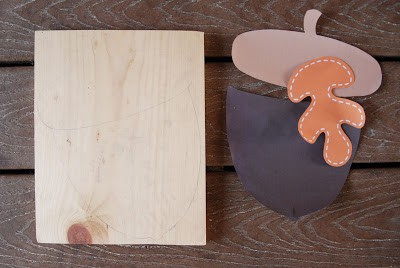 I cut out and sanded each piece, drilled holes for the wire, and then painted everything.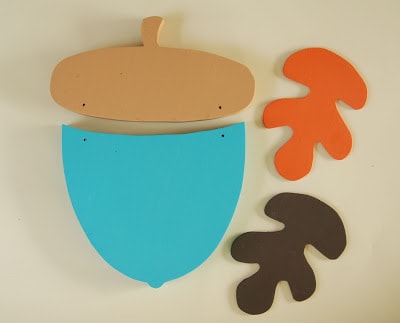 After the paint dried, I applied the vinyl to the leaves.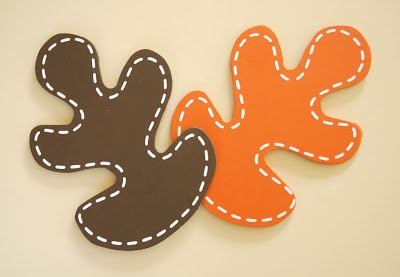 I made the vinyl for the acorn a little bigger than the size I printed.  This gave me a little bit extra to work with, since my wood cutting isn't perfect 🙂  After I put it on the wood, I used a craft knife and cut the excess vinyl off the edges of the top.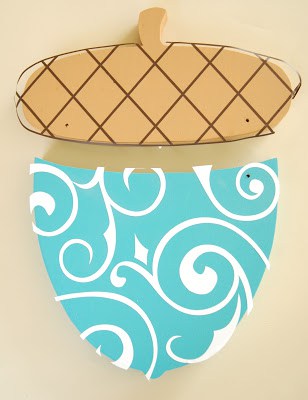 Next, I painted the bottom a lighter color of turquoise
 and then removed the vinyl.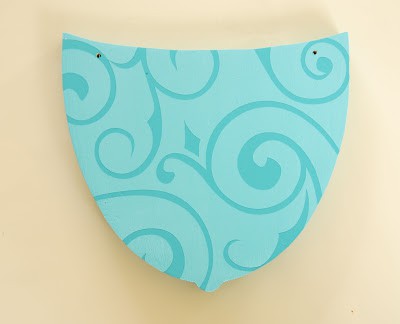 To finish, I threaded wire through the holes to attach the bottom to the top and used the end of a pencil to make the ends curly.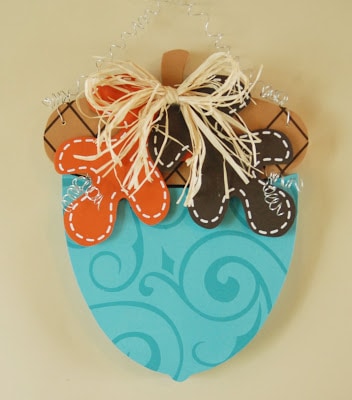 Then, I glued on the
leaves and added a raffia bow.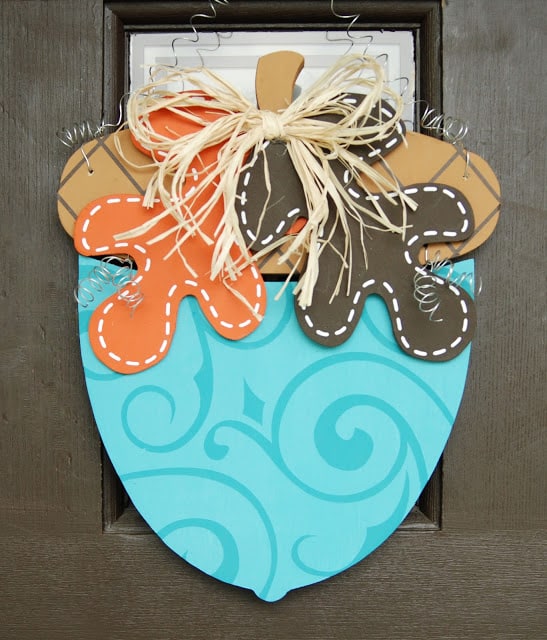 Finally, I drilled two more holes in the
top and added a wire for hanging.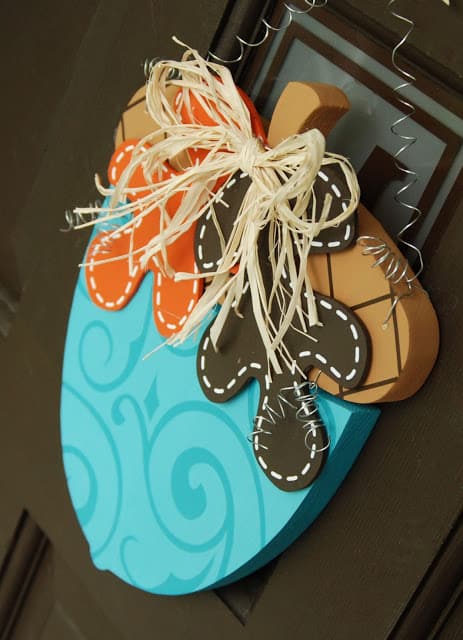 I think it turned out so cute!