The other day, my little girl found some Sharpie markers and colored all over her pajamas.  I tried, unsuccessfully, to get it off.  So, I figured, if the marker stayed that well on her pajamas, they would be great to use to make a fun new shirt.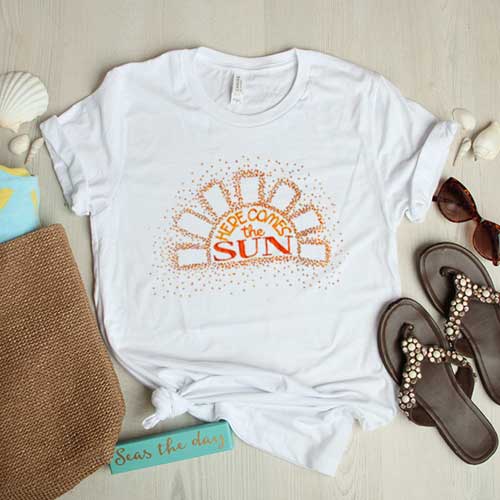 I made this design out of vinyl and applied it to the shirt.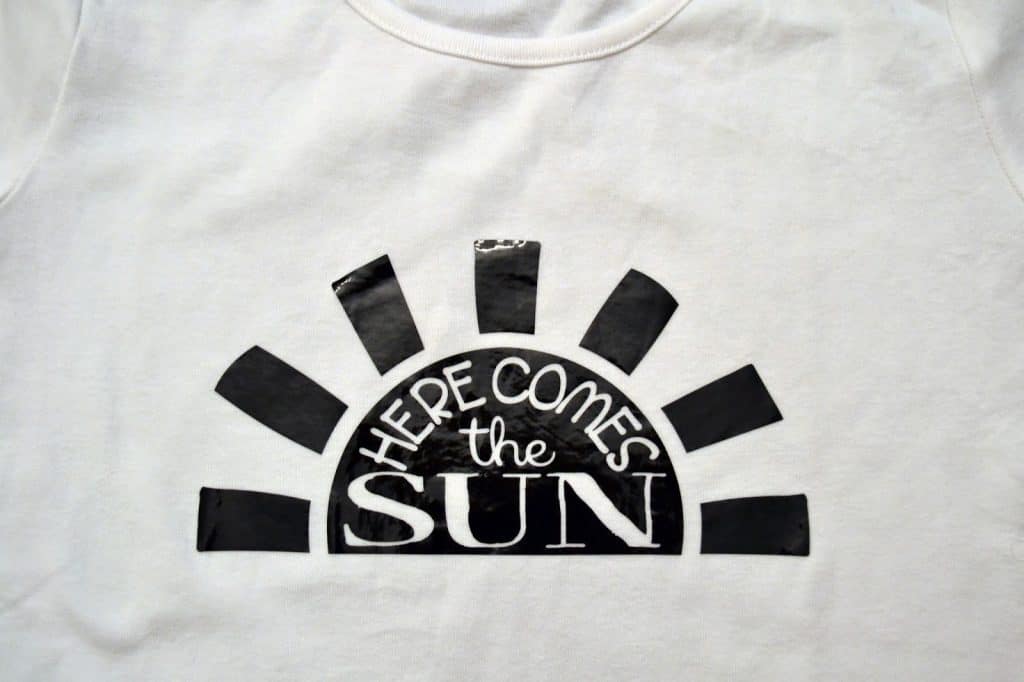 I filled in the letters using the side of the marker and light strokes to minimize bleeding.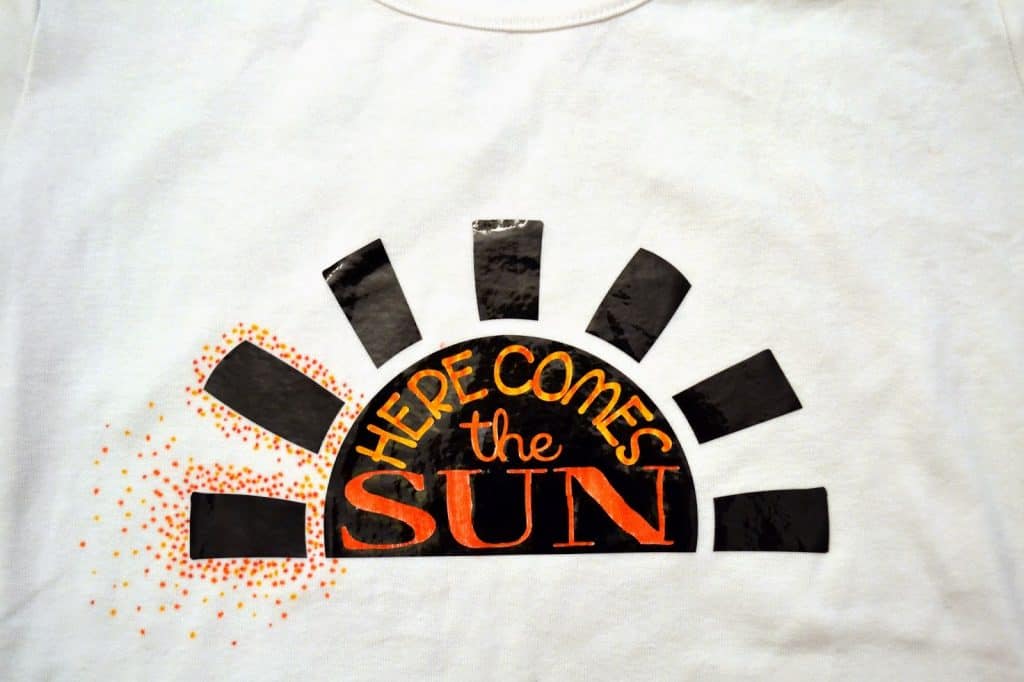 Around the sun, I just used dots.  Right around the vinyl, the dots are close together and I spread them out as they got further away.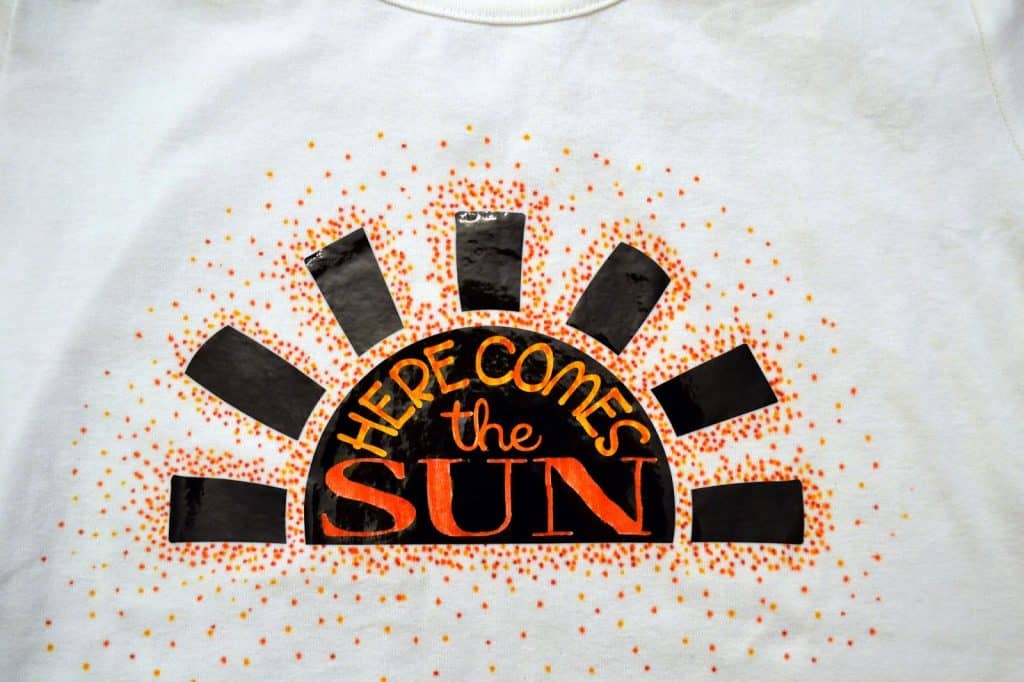 I removed the vinyl and used a hot iron to set in the marker.  There was a tiny bit of bleeding when I washed it, but overall I think it looks really good.
Permanent markers will work differently on each type of fabric, so make sure to test a hidden spot before you begin.