Ever since I saw this cute stamp Amy put on her crate, I've wanted to try designing one myself. I finally got around to doing it for St. Patrick's Day. I didn't want it to look clean and crisp, so I added some "grunge" to the design to roughen it up a bit.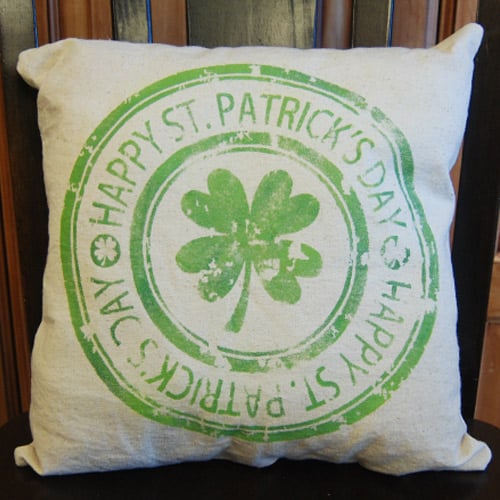 This post contains affiliate links for your convenience (which means if you make a purchase after clicking a link I will earn a small commission but it won't cost you a penny more)! Read my full disclosure policy.
HERE'S WHAT YOU NEED
Sewing Maching or Needle and Thread
HERE'S WHAT YOU DO
Before you begin, hop on over and check out this envelope pillow tutorial (You can also purchase a premade pillow cover). Cut out a vinyl stencil that will fit your pillow cover. Peel out the reverse image so you are left with a stencil to paint. Apply the vinyl to the fabric. It might take some time to get it to stick. *Quick Tip* Use a piece of transfer tape that has already been used or lightly rub a t-shirt on a new piece to remove some of the tackiness. This will help make transferring the vinyl to the fabric a bit easier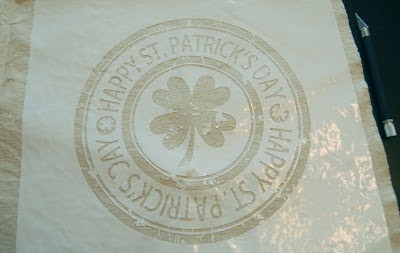 Slightly mix two shades of green together. Then, start painting over the vinyl. Use an up and down motion instead of brushing back and forth. This will help minimize paint bleeds.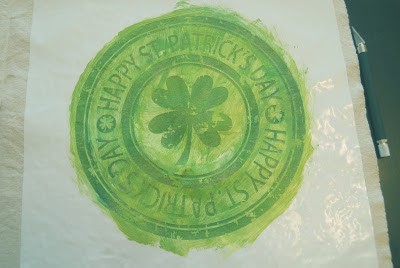 After it has dried for about 5-7 minutes, carefully pull up the vinyl.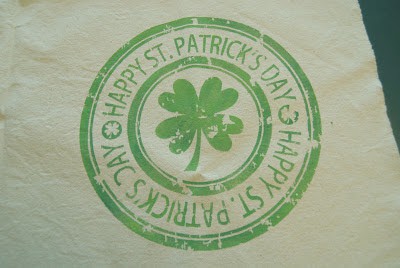 Cut out the fabric and sew it into a pillow.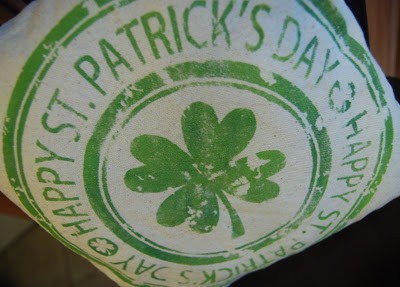 I kind-of love how it turned out. What do you think?
Did you enjoy this post? Help spread the word! Share this post on your favorite Pinterest board. Thanks!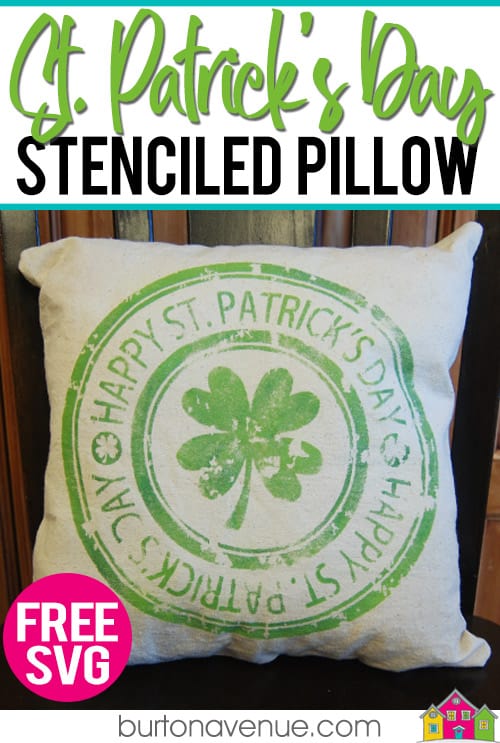 Want to make your own? Get the free cut file for this project in the resource library