I really like having seasonal towels in my kitchen. My kitchen doesn't have much wall space and I don't put decorations on the counters, so I love the color and cuteness that a seasonal towel adds to the room.
This week, I decided to make one using heat transfer vinyl. I love heat transfer vinyl projects! They are so quick and easy to make and they look so professional when finished. And, there's no paint brush to clean out when you're done.
This post contains affiliate links for your convenience (which means if you make a purchase after clicking a link I will earn a small commission but it won't cost you a penny more)! Read my full disclosure policy.
HERE'S WHAT YOU NEED
HERE'S WHAT YOU DO
Start by ironing your towel. I used a tea towel and folded it in thirds so I had a nice area to center my design. Then, in your software program, open your design and size it so it fits nicely within the folds. Before you send the design to your cutter, be sure to reverse it. Cut out the vinyl and weed away the excess.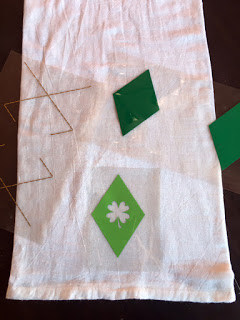 Once everything is weeded, take all the different colors and layer them so you can see exactly what it will look like when you're finished. Lay the whole design on your fabric and center and straighten accordingly.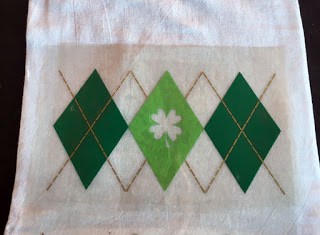 Then, remove all the colors except for the first layer. Iron that into place according to the manufacturer's directions. Then, remove plastic backing.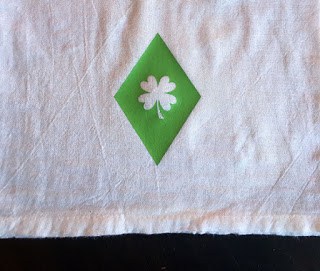 Then, add the next layer. Iron and remove the backing.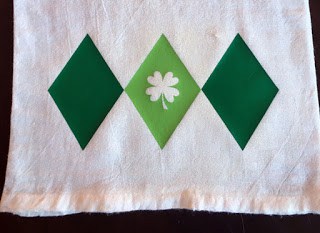 Add the final layer and repeat the steps above.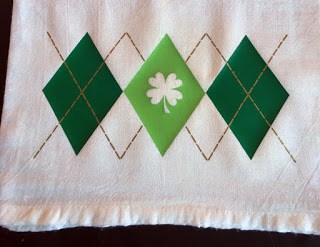 This is such an easy way to dress up a plain kitchen towel. I love to buy these towels in bulk. Then, I always have them on hand and can whip out a cute towel in no time. These also make great gifts!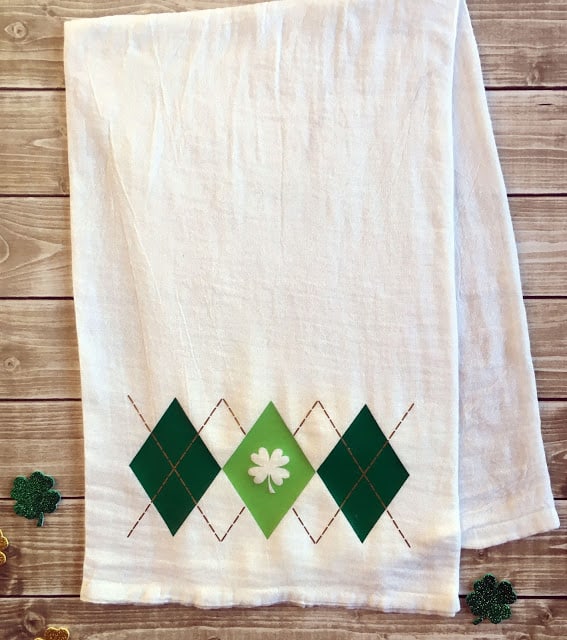 Did you enjoy this post? I'd love for you to pin it to your favorite Pinterest Board.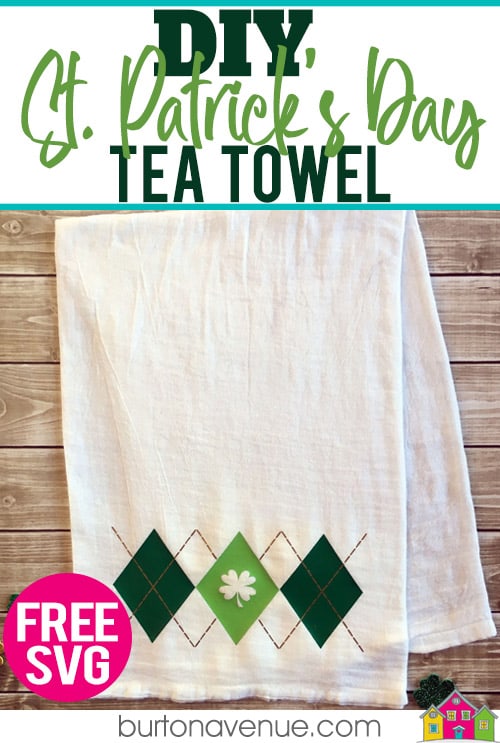 Want to make your own? Get the free cut file for this project in the resource library