I shared this project last week over at Sugar Bee Crafts, but they're so cute I wanted to share it here, too!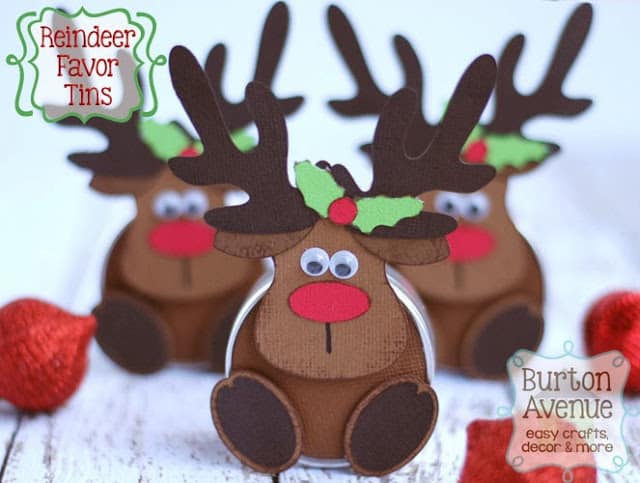 Christmas will be here soon and if you're in need of a cute favor to use at a table or to give away to friends and family, these reindeer favor tins are the perfect project for you!
Here is what you'll need:
Cardstock (I used red, green and 3 shades of brown)
Googly Eyes
Foam Sticky Tabs
Favor Tins (I got mine at Michaels in the wedding section)
Cricut, Silhouette, or other electronic cutter
First, you'll need to cut out the pieces and, if desired, distress with ink. I used my digital cutter,
but most of the shapes are pretty simple and can be cut by hand.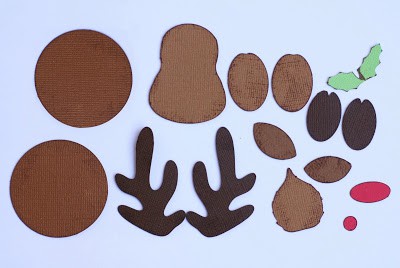 Next, assemble and glue the head, hooves, and back as shown. I just used a black marker to draw the line below the nose.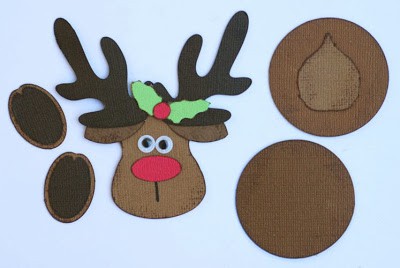 Use the foam tabs to attach the circle (without the tail) to the lid and also the feet. Make sure when you stand it
up, the feet extend past the tin and touch your working surface. This will keep
your tin from rolling.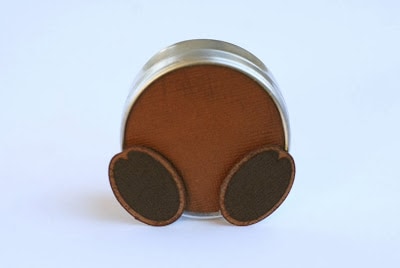 Use the foam tabs to attach the head. Glue the circle with the tail onto the back of the tin.  Fill with some Christmas colored candy and these cute reindeer favors are ready to go!