I bought some of the double-sided adhesive sheets during Silhouette's black Friday sale.  I was excited to try using it and thought this was a perfect project to try it with.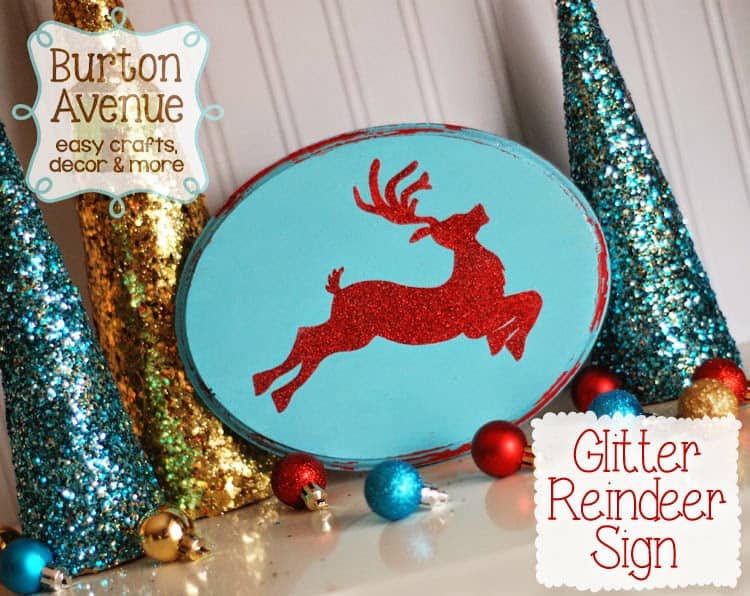 Here is what you need:
– Board
– Double-sided Adhesive Sheet
– Paint
– Vaseline (Optional)
-Glitter
Here is what you do:
1. Paint and distress your board as desired (I used this distressing technique) and let dry.
2. Use double-sided adhesive to cut out your design.
3. Remove the yellow liner and place the design into position.
4. Removed the white liner and apply the glitter.
5. Brush away excess glitter.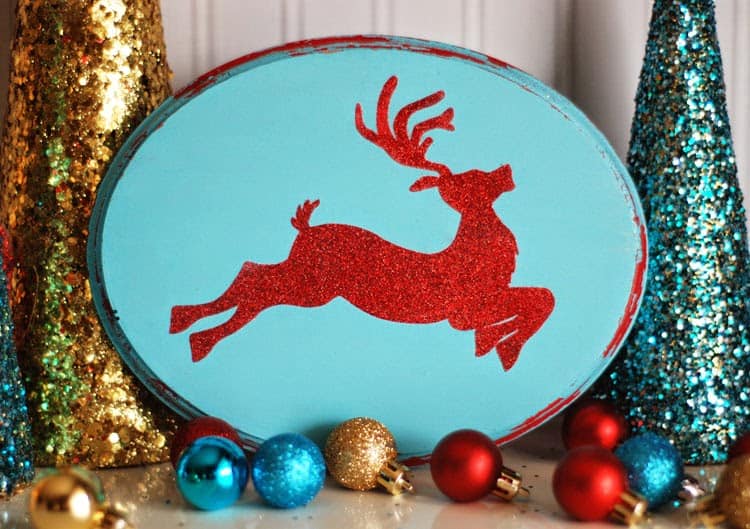 It's hard to see it in the pictures, but the reindeer is so sparkly!