Can you believe summer vacation is just a few weeks away?  It's just crazy how fast this year has flown by.  Every summer, without fail, my kids ask beg to have a lemonade stand.  Because what says summer like ice-cold lemonade?  This sign is the perfect decoration for the warm, carefree days of summer.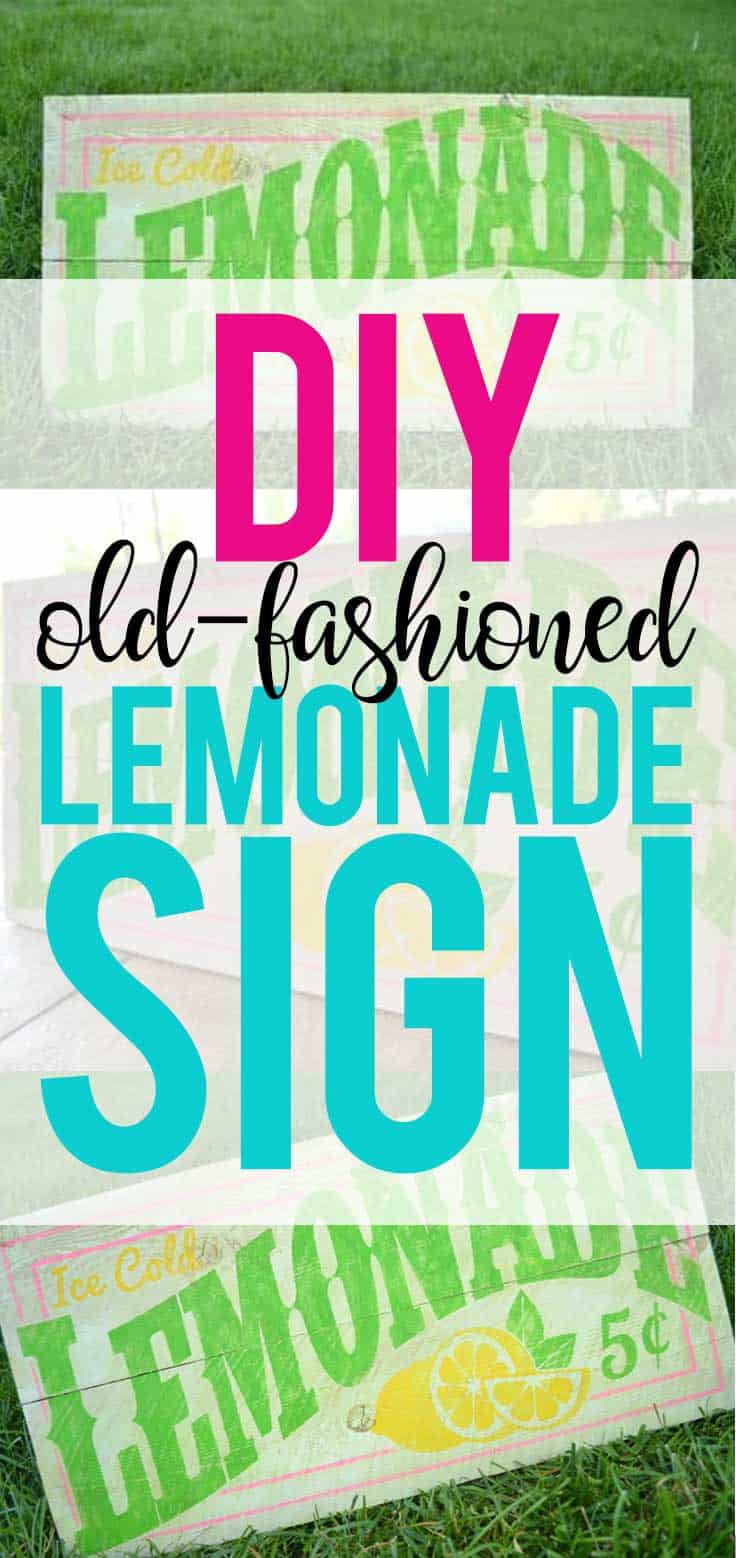 How to make an Old-Fashioned Lemonade Sign
I started out with a piece of fencing. It's kind-of rough and I thought it looked like the perfect type of wood to use. I cut two piece that were 21″ and glued them together.
Next, I painted it white.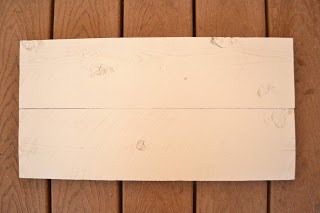 I used this
Ice-Cold Lemonade design
.   I imported the file and created a stencil in my software program.  Then, I cut it out of vinyl, weeded out the negative space, and used transfer tape to apply the design to my board.
Be sure to check out these step-by-step tutorials.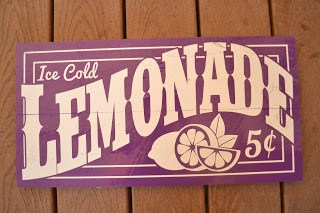 I just used pink, yellow, and green paint to fill in the design.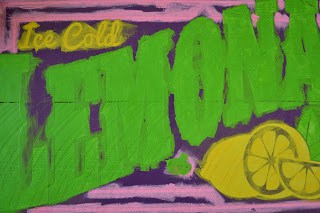 After the paint was dry to the touch, I removed the vinyl.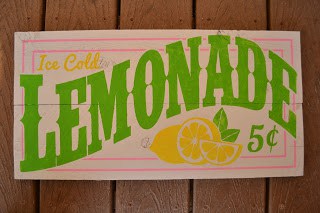 Then, I sanded it down to make it look slightly worn.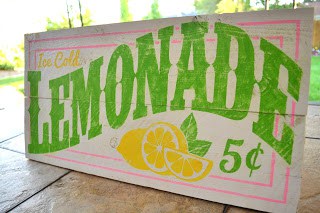 I thought it was a little too bright, so I mixed some brown and yellow paint with water and brushed it on the sign.  I left it on for about a minute and then wiped it off.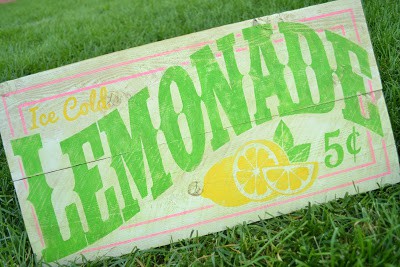 What do you think? Does it make your mouth water?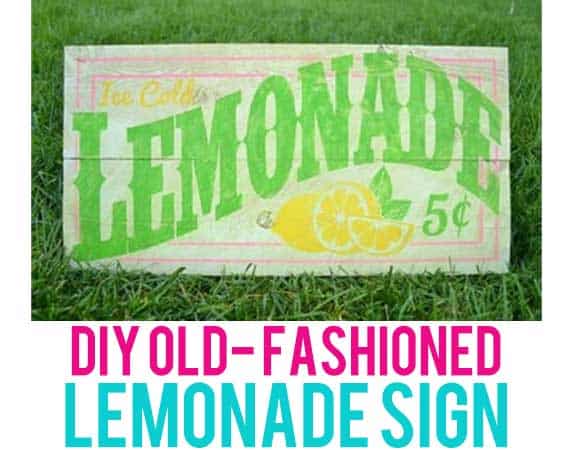 Be sure to pin this project to your favorite Pinterest Board!