I have been wanting to make my daughter her own tote bag for quite a while. Now I can finally check it off my list! I used Heat Transfer Vinyl, so it was really easy to make and I think it turned out so cute! This design requires some layering.  So today, I'm going to show you my method for layering heat transfer vinyl.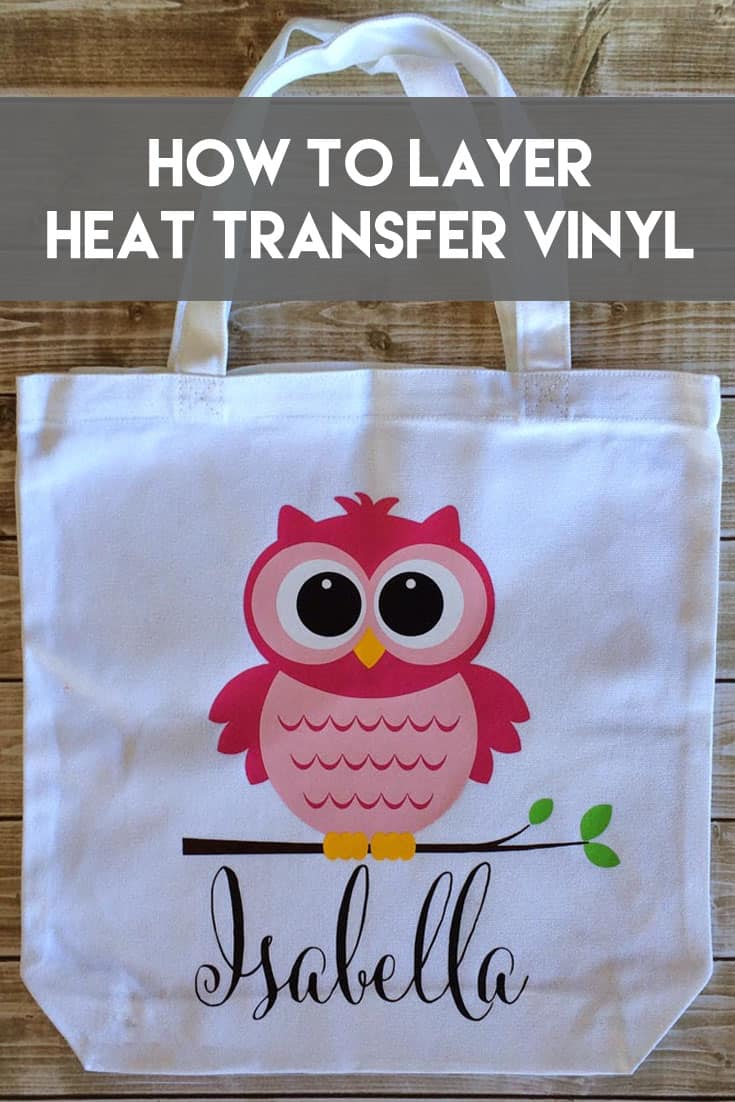 There are probably lots of methods for layering heat transfer vinyl (HTV) and I'm guessing they're all quite similar.  This is how I do it.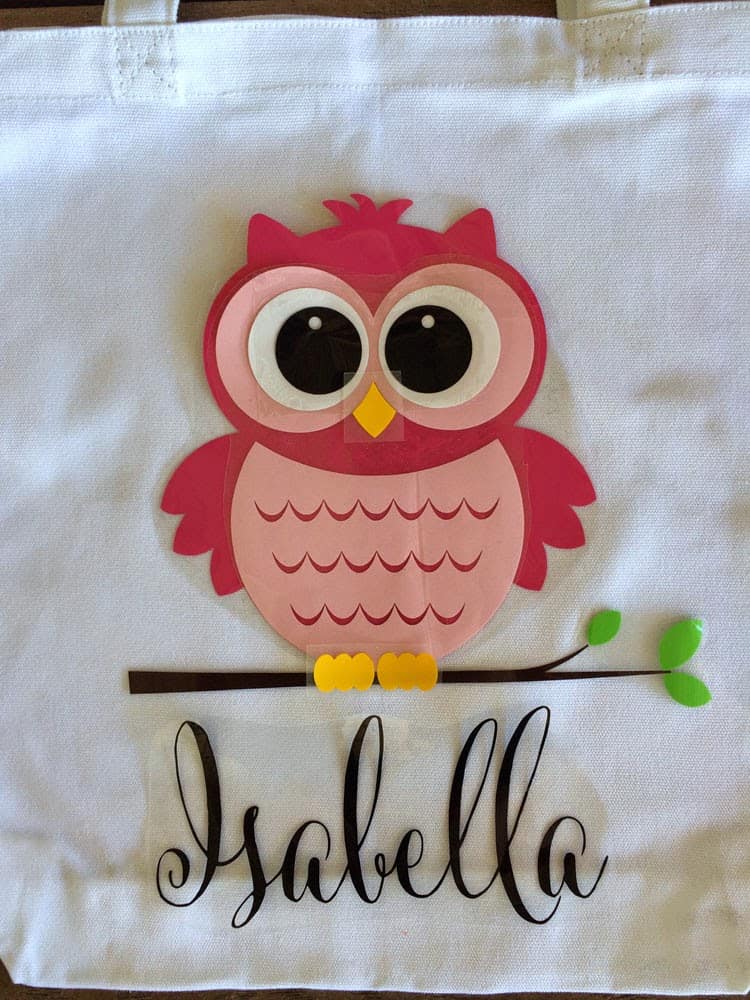 I use my digital cutter to cut out all the colors (be sure to mirror all layers before cutting). After I have weeded away the excess vinyl, I trim down the plastic backing.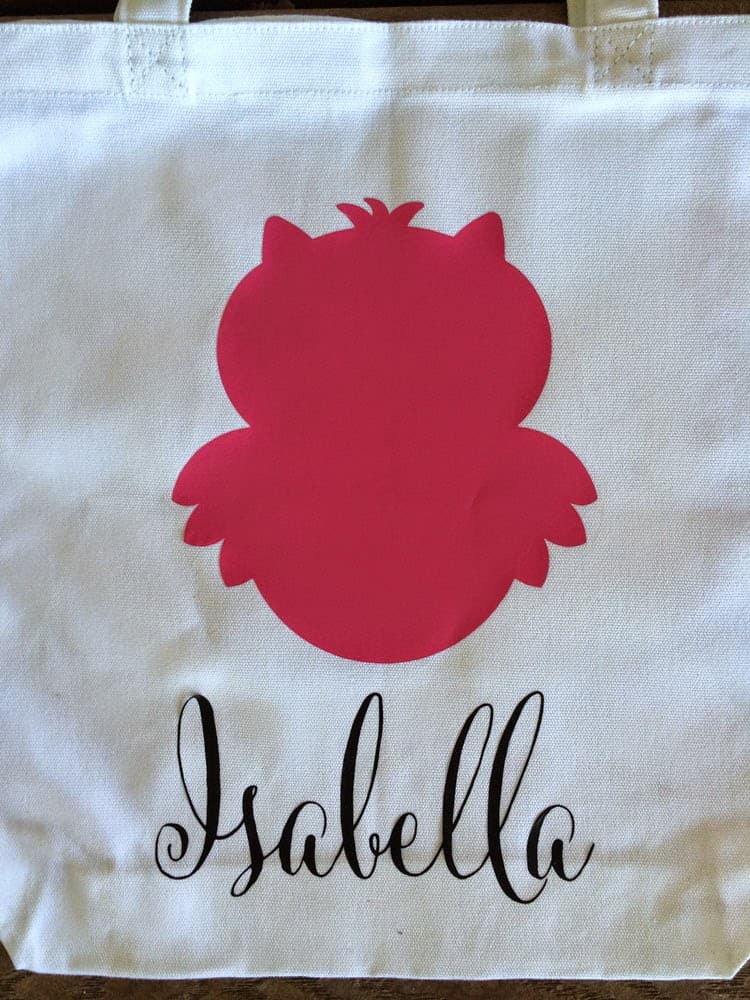 Then, I remove everything except the first layer (any HTV and backing that isn't touching can stay, in this case, the dark pink and black). Use your heat source and press the vinyl for 3-5 seconds, just long enough to tack it down.  Then, you can remove the clear backing.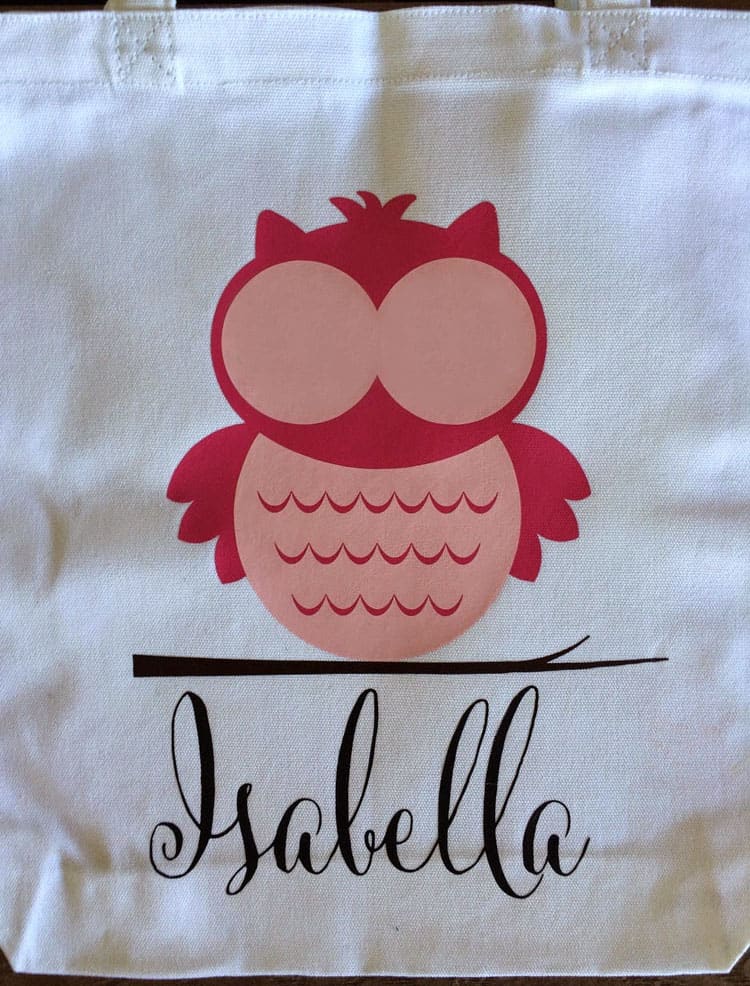 I add the next layer (once again, any HTV and backing that isn't touching) which is the light pink, iron, and remove the clear backing.  Because the heat transfer vinyl itself isn't sticky like regular vinyl (usually the carrier sheet is sticky), you can move the vinyl around until you have positioned it perfectly.  In some ways, I think layering heat transfer vinyl is easier than layering regular vinyl.
Repeat with the next layer, which is white for the eyes and brown for the branch.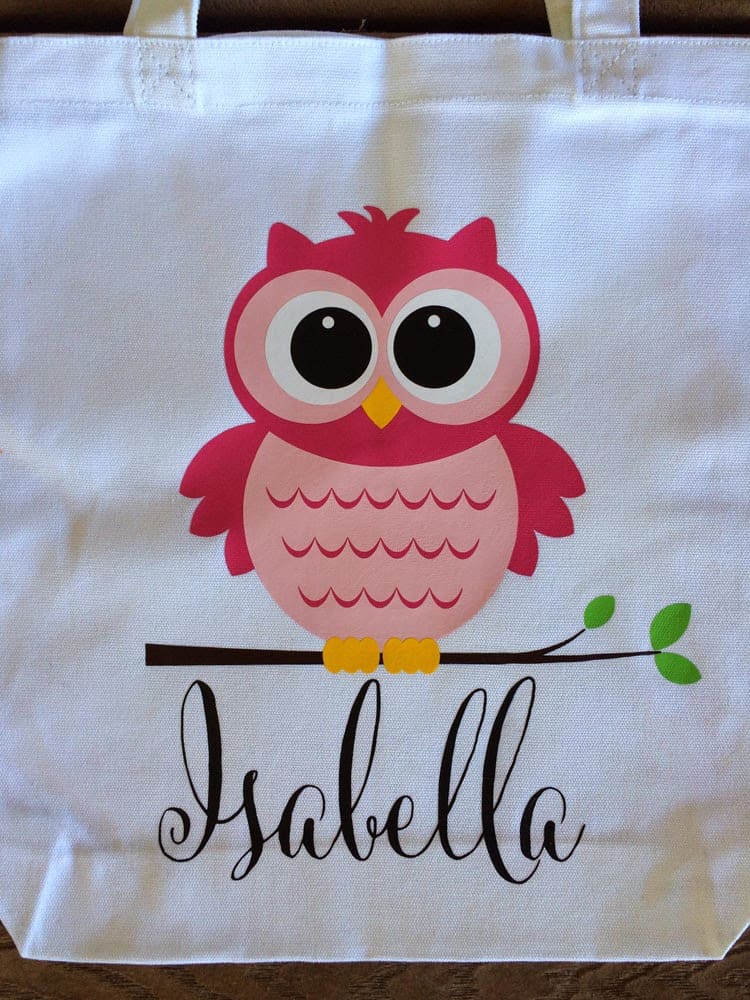 The final layers are black, yellow, and green.  I could do these all at once because none of them were touching. On the final layer, you can press for the full recommended time from the manufacturer (usually about 15 seconds).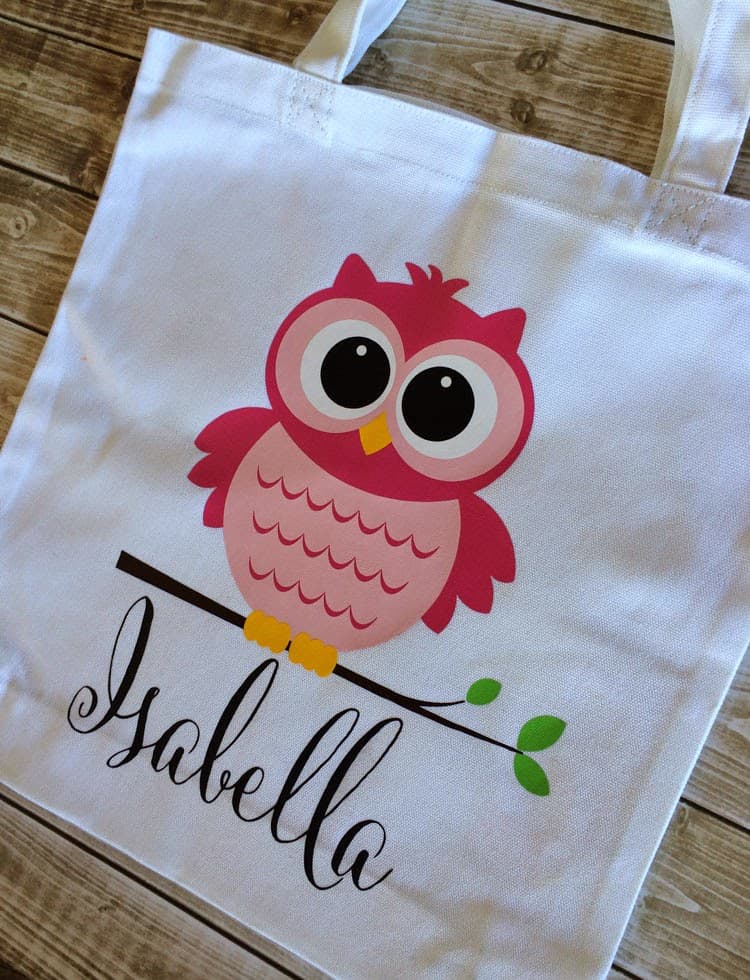 I just love how it turned out! The cute font I used is
Cantoni
, it is one of my favorites!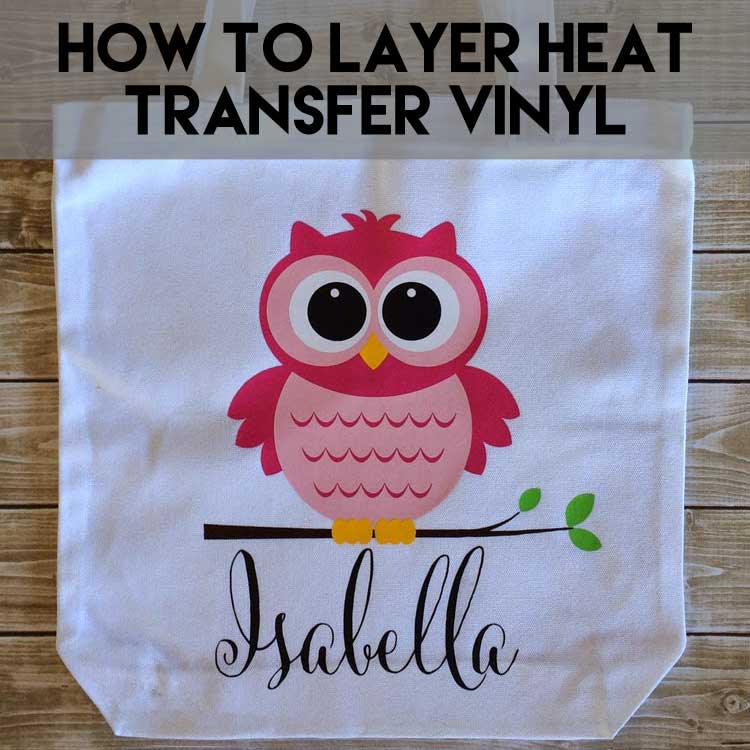 I hope you enjoyed this tutorial on layering heat transfer vinyl and will try to do it yourself!