I've spent the last couple weeks working on projects to organize my kitchen.  This week I focused on some drawers that needed some help. I found this tutorial that shows how to make DIY drawer organizers.  It was just what my drawers needed.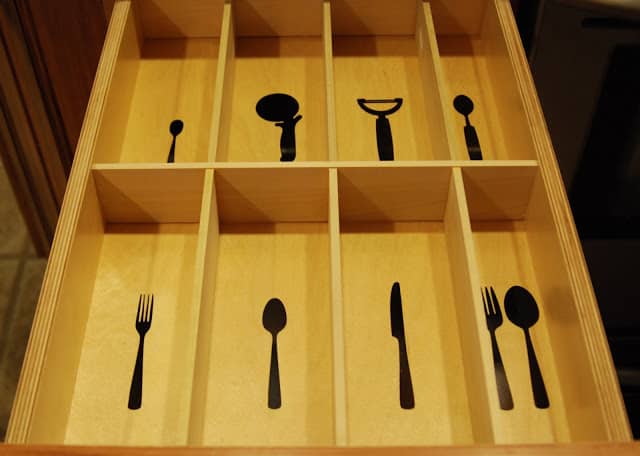 One additional step I added was labeling the drawer with vinyl decals.  This way, everyone can tell what goes where, even if the compartment is empty!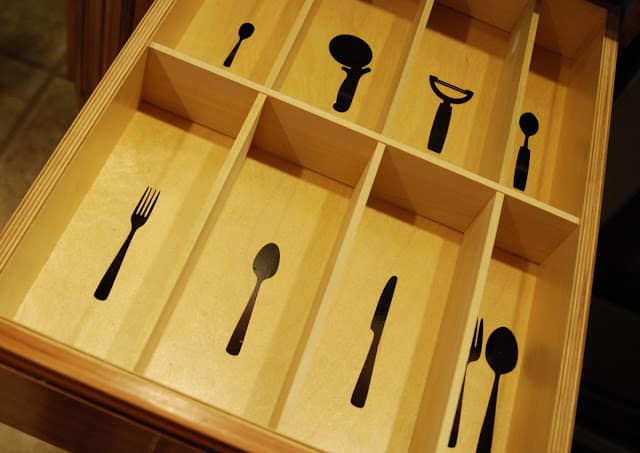 This project was really easy, just a few straight cuts and some glue. The hardest part was deciding where I wanted everything to go.