I've spent the week with some of my family up at my parents' cabin. One of the things my mom asked me to do was to make some labels for her kitchen.  I decided the canisters would be a great place to start.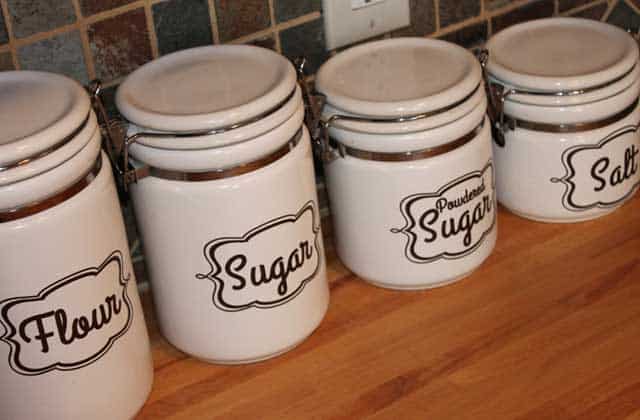 I wanted something that was a little bit cutesy.  So, I made this border and added the words.  The font I used is called Grand Hotel.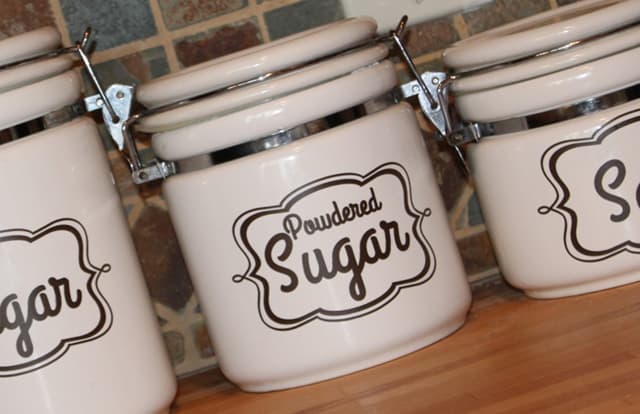 I cut the labels out of vinyl and applied them to the canisters.