A while back, I found
this
 tutorial on how to use glitter vinyl to get the look of rhinestones. I thought it looked like a fun project to try.  Since I had green and red glitter heat transfer vinyl already, I thought I'd make something for Christmas.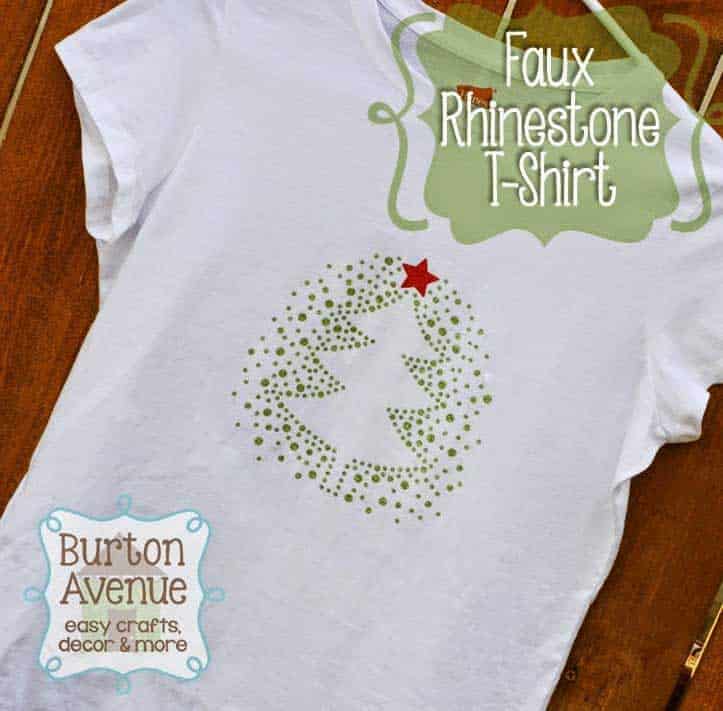 Her tutorial walks you through all the steps of creating your own pattern, so be sure to check it out.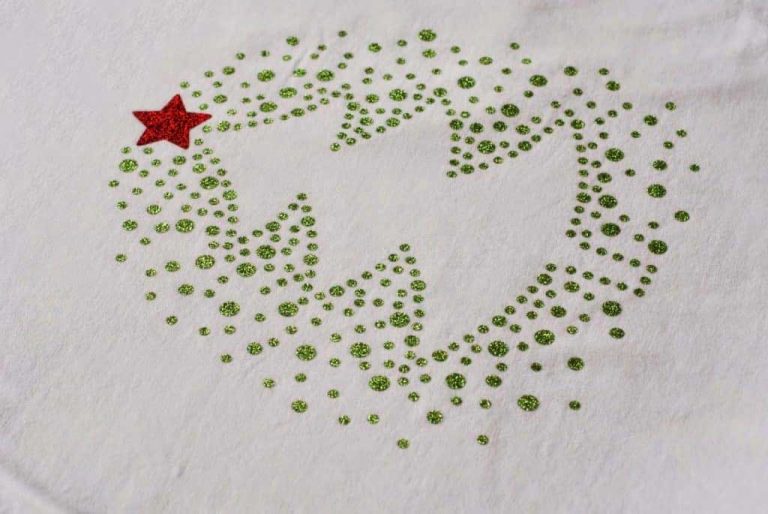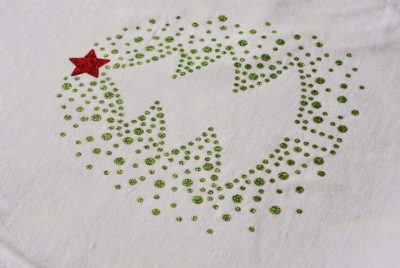 Glitter heat transfer vinyl is easy to use and it turned out so pretty!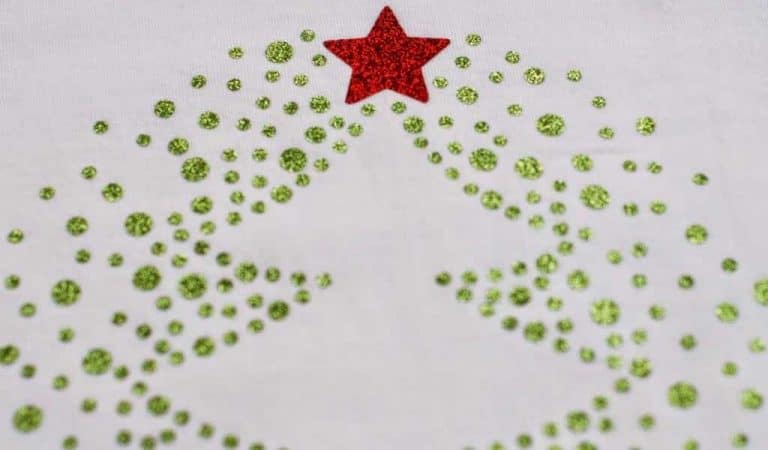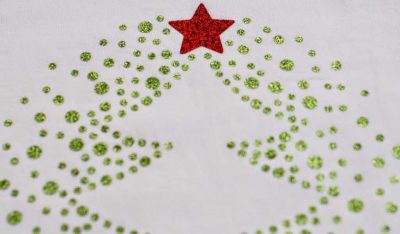 I love how it looks! I'm sure I'll be making other designs to create this look.