In our house, we have no fireplace.  Most of the year, that's ok, but not at Christmas time.  A few years ago, I had the idea to make a fake fireplace, so we would have a place to hang our stockings. This year, I decided I wanted to hang a cute sign above the fireplace.  But, since it's temporary, I didn't want to put anything permanent into the walls, so I needed something light that could hang on something removable (like command strips). I liked the idea of a pallet sign, and began looking for ways to make a fake one.  I came across this tutorial and knew it was exactly what I wanted to do!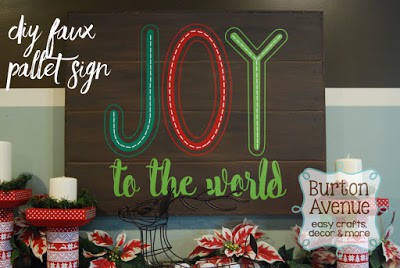 Her tutorial is so great, so make sure you check it out. To add some depth to the sides, I just made a frame out of some thin strips of wood.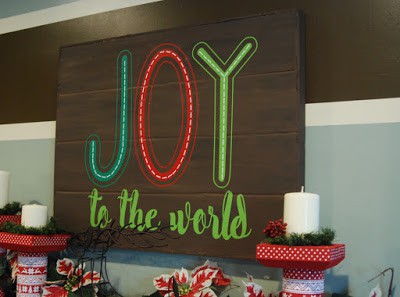 Then, I added my vinyl lettering.  I think it turned out awesome and it's super light weight.  Some of  my kids couldn't even tell it was made out of foam board. They thought it was pretty cool.