I originally made this board a few years ago, but I needed to move it to a different wall and decided to change it just a bit. And, since school is starting soon, I thought it would be a great project to share again.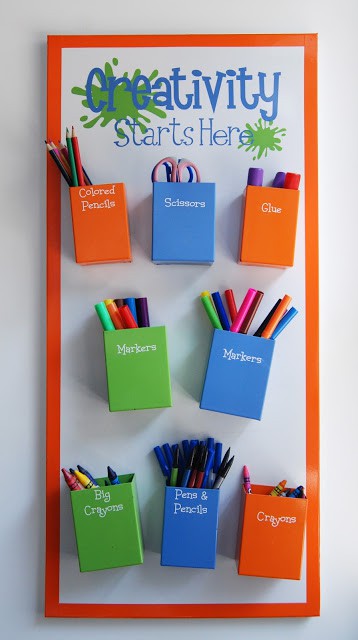 I used a white magnetic board from Ikea, but since I was putting it on the side of a white cabinet, I wanted to add something for a little contrast. So, I cut some strips of vinyl and attached them to
the sides.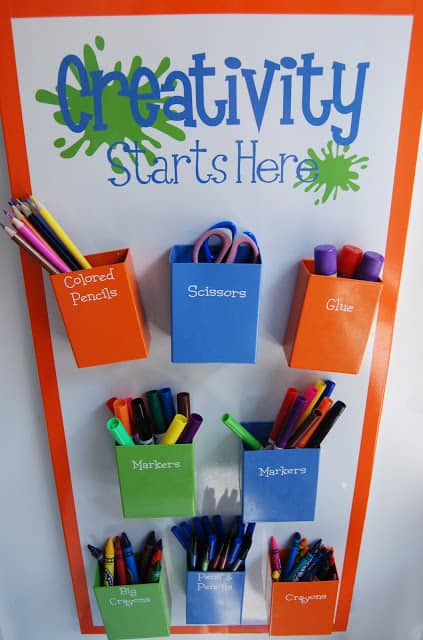 I found metal magnetic boxes from Ikea (no longer available) and covered them with viny, too.  Then, I cut letters out of white vinyl to label each of the boxes.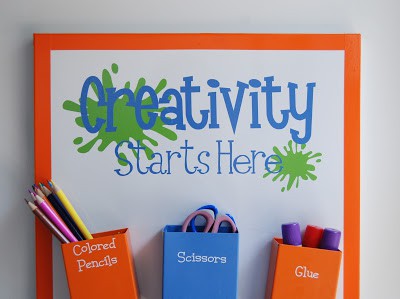 I couldn't find my original file for the "creativity starts here", so I designed another one with a little variation.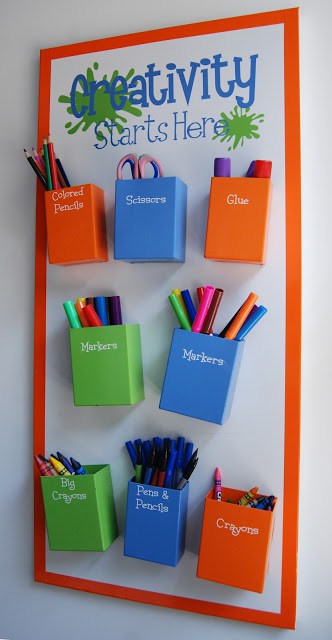 This art center has been such a great way to organize our art supplies.  Plus, it adds a bit of cuteness to our playroom.
Want to make your own? Get the free cut file for this project from my Free SVG Library!