As I was driving today in the cold, rainy weather, I realized fall officially starts this week!  I really love fall.  I love the cooler temperatures and the pretty colors. Here is a great project to welcome in the new season.
This post contains affiliate links
Here is you need:
– Paint
– Sandpaper
– Paintbrushes
– Plastic Charger
– Vinyl (any color will work)
– Transfer Tape
– Electronic cutter (cricut explore, silhouette or other cutter)
– Weeding tool
– Cut File (see below)
Here is what you do:
1. Sand the charger and paint it beige (or whatever color you want) and let dry.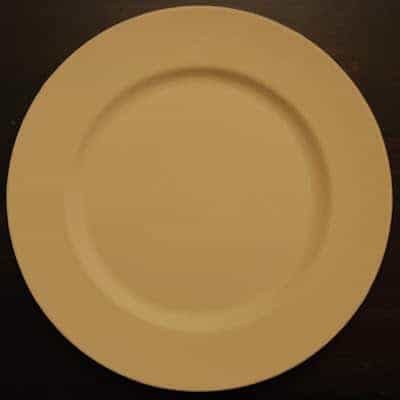 2. Cut out and apply your vinyl stencil. (Since the border is about 13″, you'll probably need to cut it in a couple of sections and piece it together on the charger)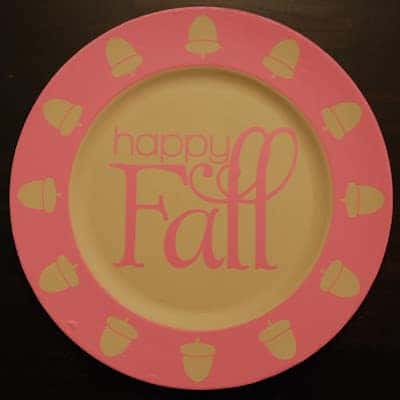 3. Paint the acorns and the center circle.
 4. Let paint dry, then carefully remove the vinyl. If desired, apply a spray finish.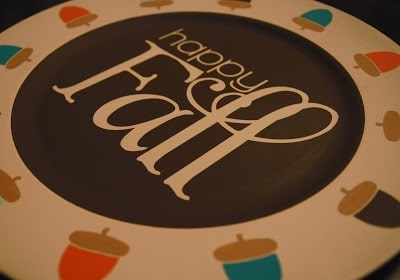 I got my charger on clearance after Christmas for under a dollar and used paints I already had, so this project was super cheap. I love how it turned out!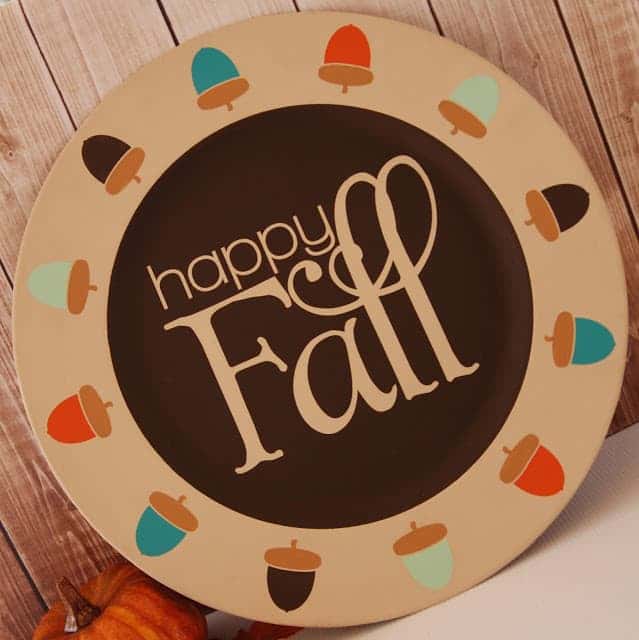 The colors are certainly not traditional fall colors, but I really like how they look together.
  My kids asked me if acorns really come in those colors 🙂