Slowly, but surely, I am working on decorating each room of our new house.  This week, I decided to make something for the master bedroom.  I wanted to make something large to go over the dresser. The comforter has colors that remind me of the beach, so I decided to make something that would go with a beach/coastal theme.  Today, I'd like to show you how I made this large wood anchor wall art.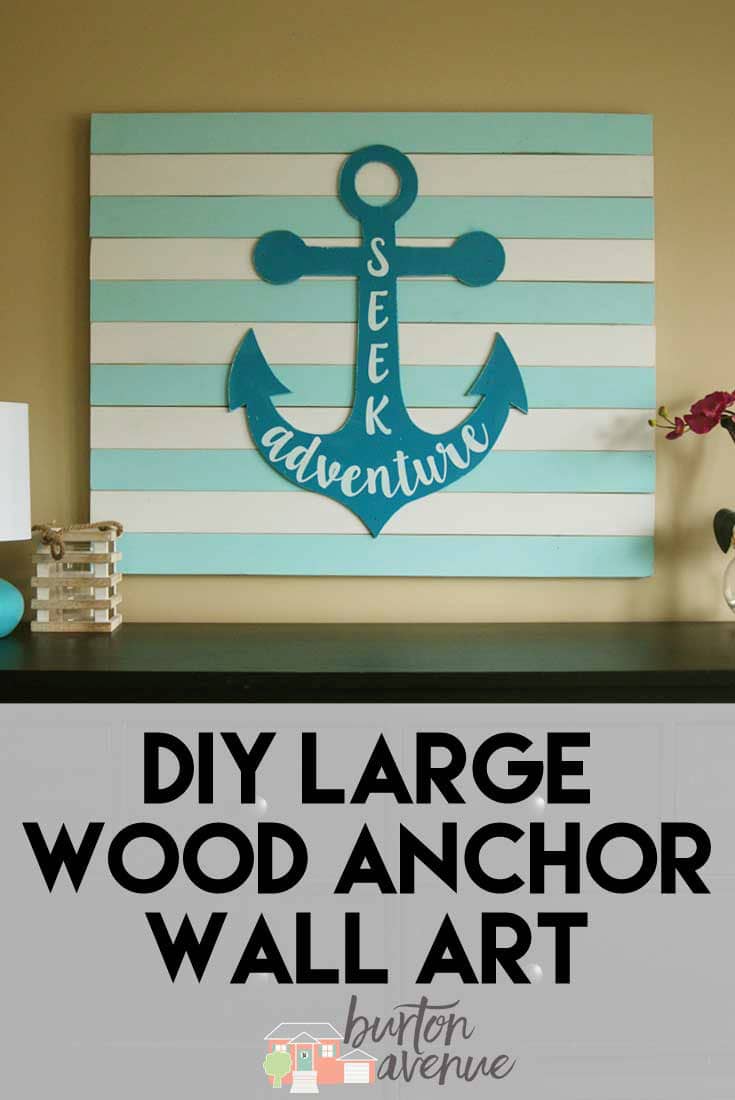 This post contains affiliate links
– Wood for background (mine are approx.  30″ x 2.5″)
– Wood for anchor (I used this from Home Depot)
– Wood strip for back support (I used this from Home Depot)
– Vinyl for stencil
– Paint
– Wood glue
– Jigsaw
– Brad nailer or hammer and nails
– Hardware for hanging
– Electronic cutter (cricut explore, silhouette or other cutter)
– Cut File (see link below)
Here is what I did:
1. I was lucky enough to have some wood left from a bunk bed we got rid of, so that's what I used for the background.  The pieces were about 36″, but had holes where it screwed into the bed.  So, I just cut the hole off each end and painted each piece.  After they were dry, I lightly sanded the paint off of the edges.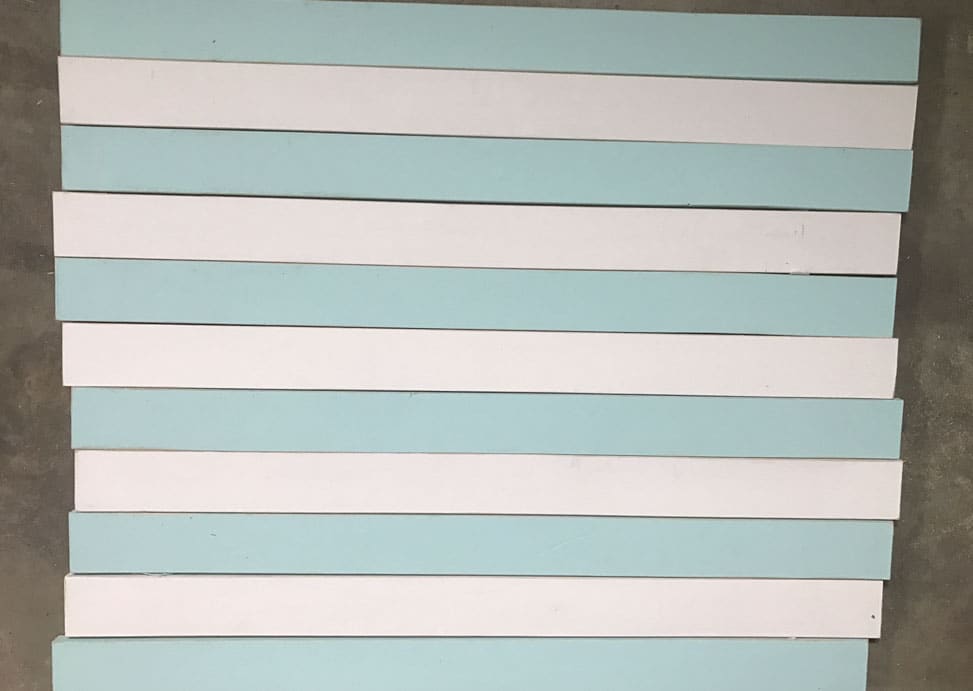 2. For the anchor, I cut out of piece of vinyl and placed it on my wood for my cutting guide.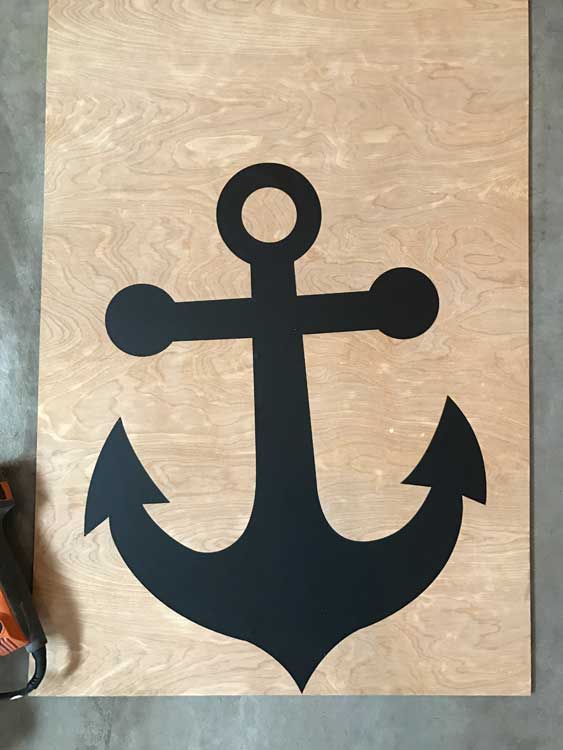 3.  Then I used my jigsaw to cut it out and sanded down the edges.  It was not perfect, but when my husband asked if I bought it somewhere, I figured it was good enough.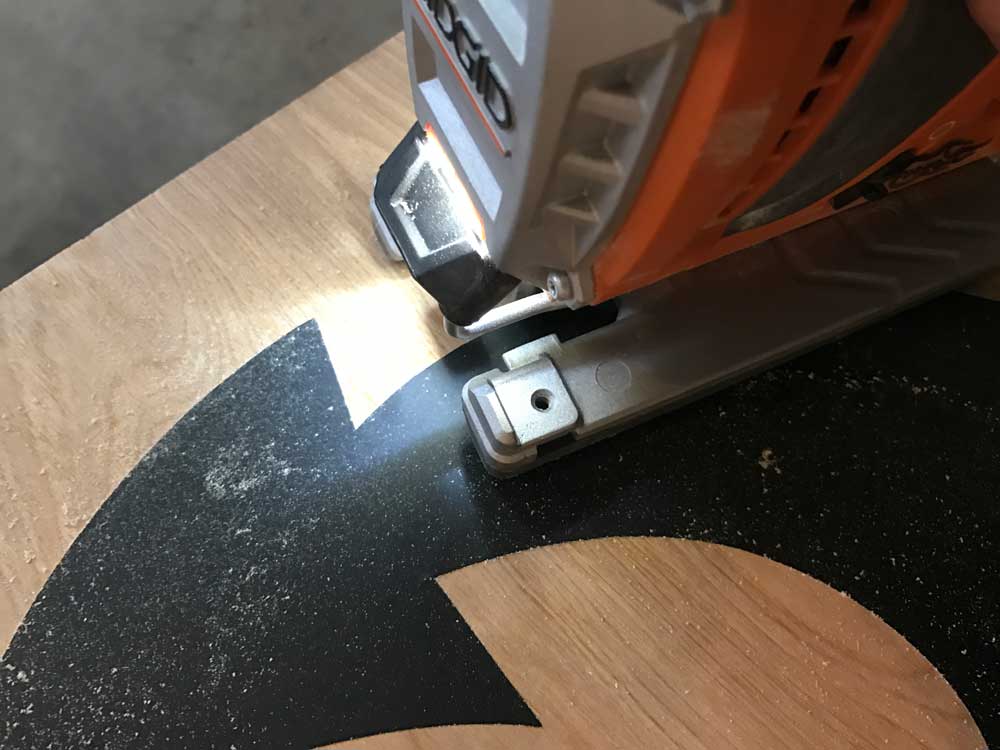 4. Next, I painted the anchor white.  After that had completely dried, I added my vinyl letters. I made sure to press them down nice and good so the paint wouldn't leak underneath them.
4. Then, I painted it all a pretty turquoise color.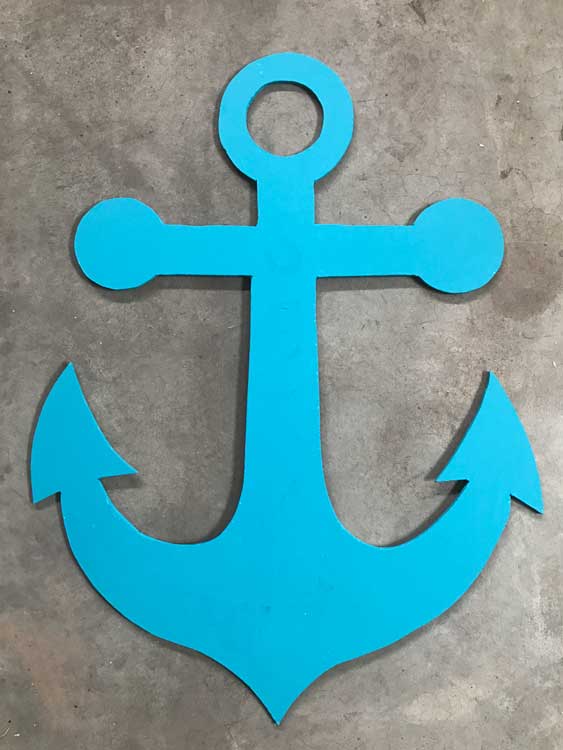 5.  Once that dried, I removed the vinyl letters.
6.  I sanded it all again to give it a distressed look.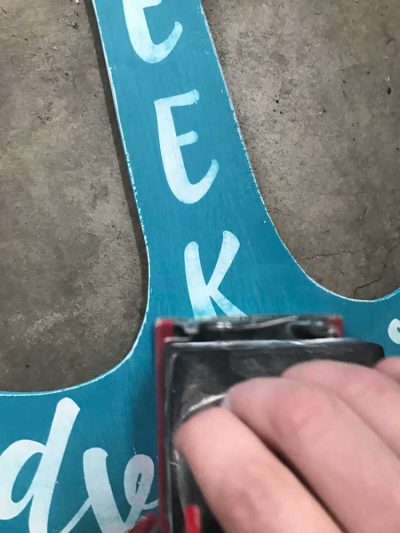 7.  I flipped my background boards over and lined them all up.  Then, I cut my wood strip down to fit the back, added some glue, and used my cordless brad nailer (one of my favorite tools) to nail it all together. I also added some hardware for hanging.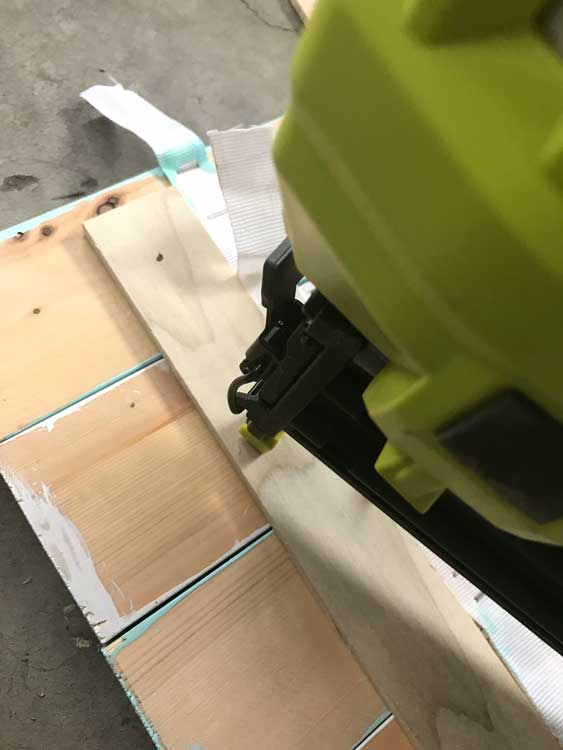 8. I flipped it over and glued and nailed on the anchor.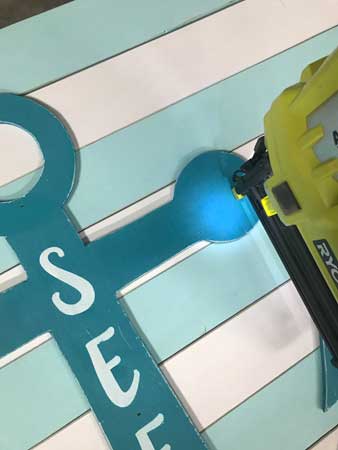 9. After it was dry, I hung it on the wall.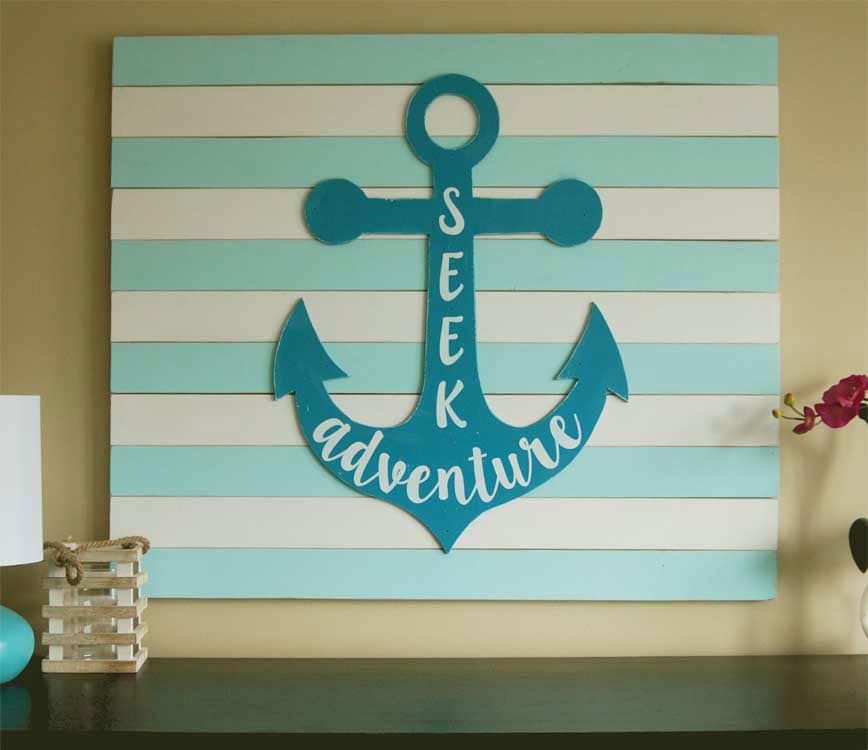 I love how it turned out.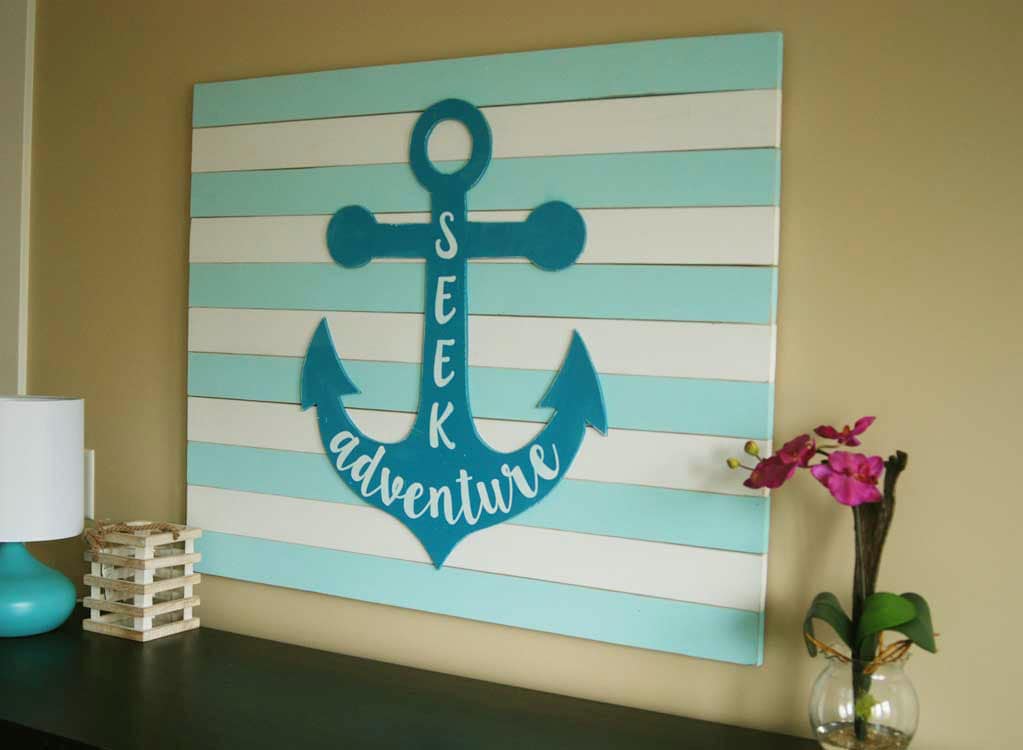 Have you ever made anything large with your electronic cutter? I'd love to hear.
Disclosure: I was not compensated for this post, but will earn a small percentage for sales as an affiliate. As always, all opinions are 100% my own.
Want to make your own?  You can purchase the file I used for this project from my shop.