Halloween is almost here and this is a quick project to make a fun and spooky holiday tray.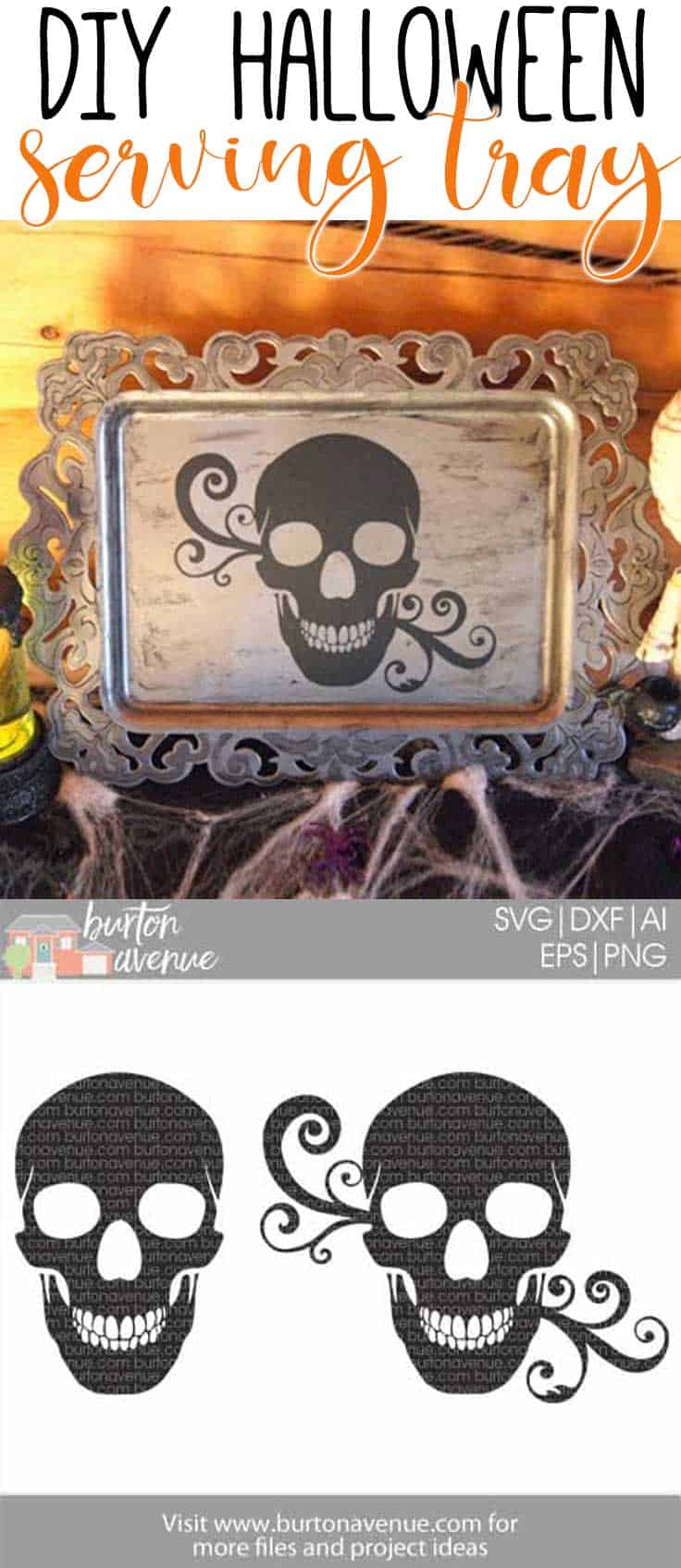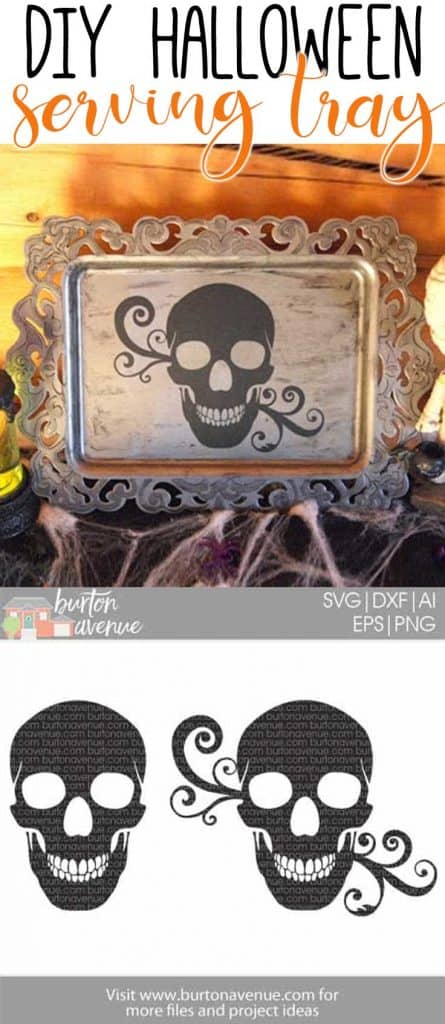 All you need is a serving tray, vinyl and paint (optional). Inexpensive trays can be found everywhere.  I found mine at the grocery store for just a couple of bucks.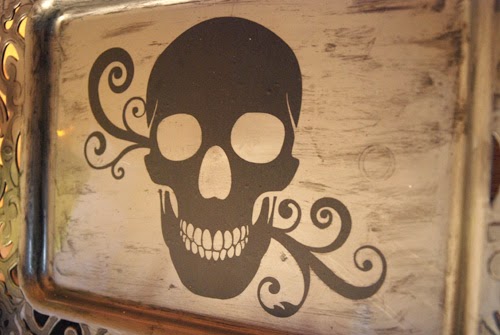 I love the border design, but I wanted it to stand out more.  So, I brushed on some black paint and quickly wiped it off.  Then, I added the skull vinyl decal.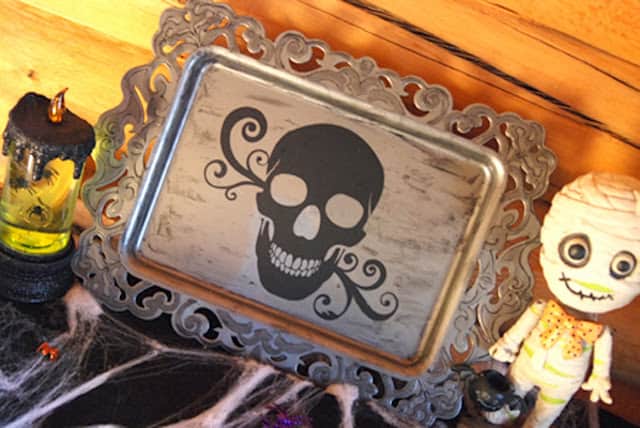 That's it! It's great for a decoration or use it as a serving tray for drinks and beverage.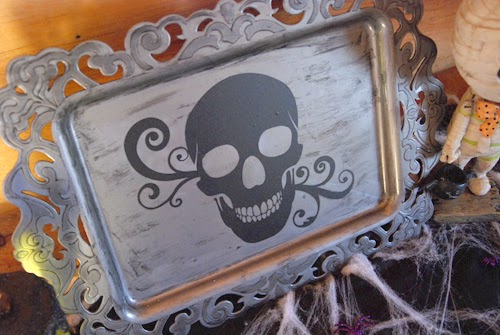 If you place food on a tray like this, put down parchment paper or something similar first.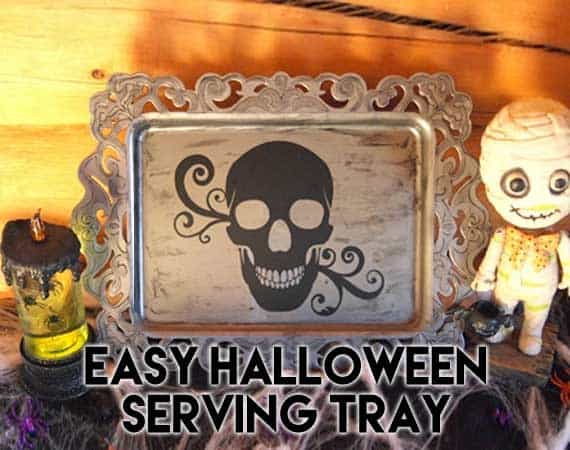 Want to make your own?  You can purchase the cut file I used for this project below.