This week, I took a break from organizing the kitchen and spent some time making these cute wall hangings.  They were easy to make and can be done in any color to match your decor!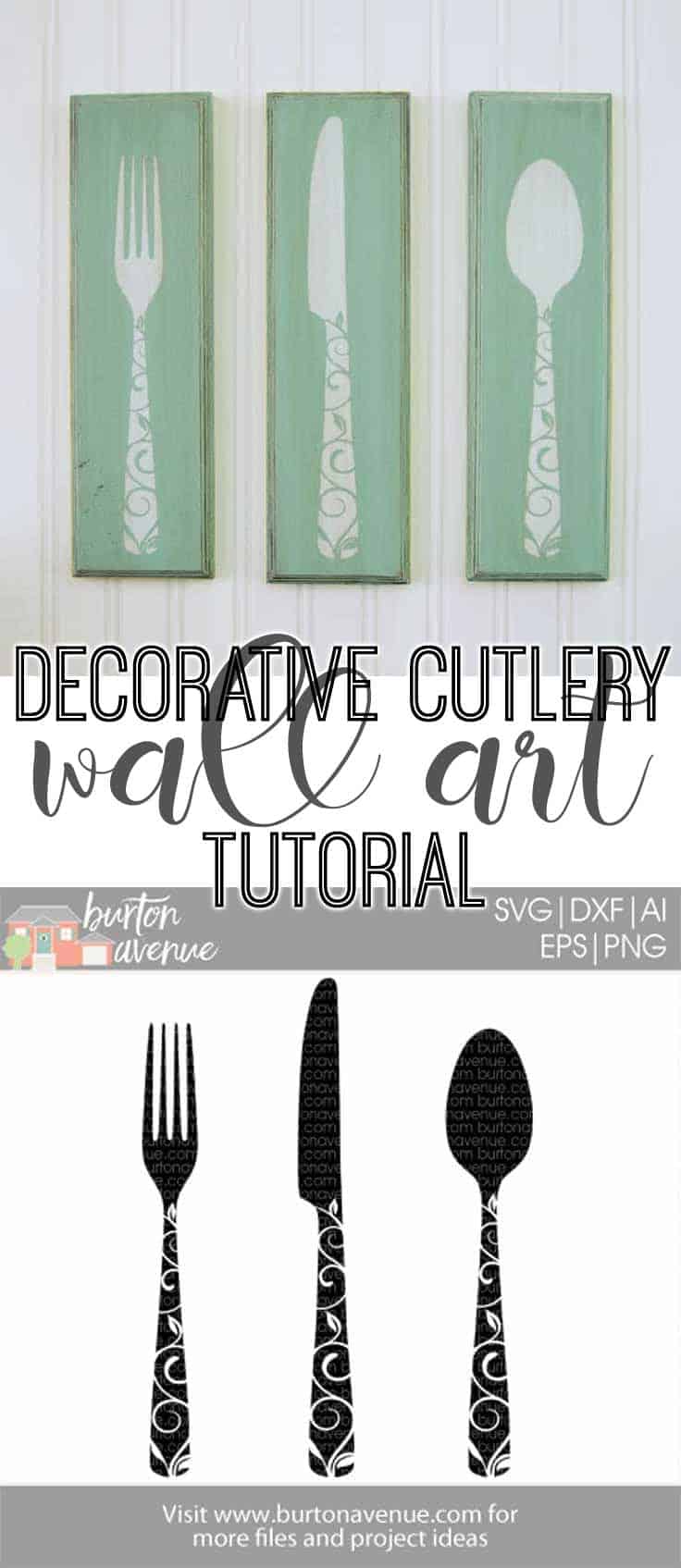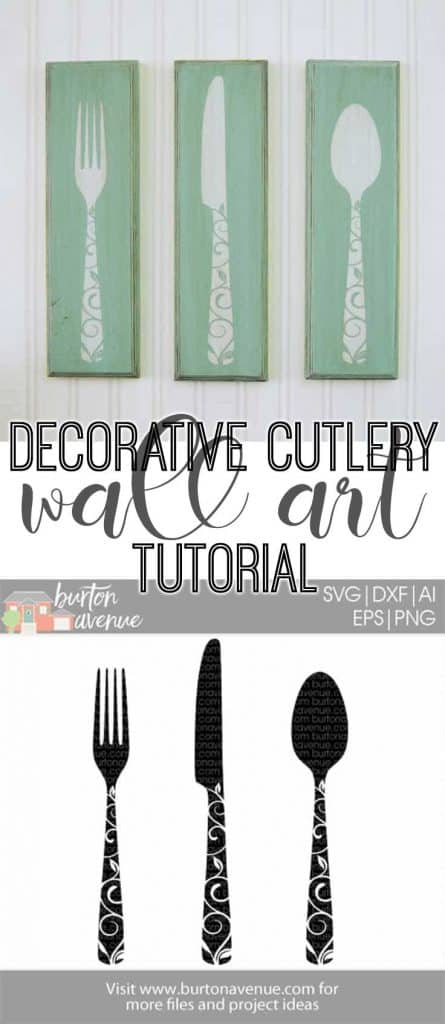 – Wood (I used pine)
– Vinyl for stencil
– Transfer Tape
– Paint and brushes
– Sandpaper
– Staining Medium (Optional)
– Bracket for Hanging
– Router (Optional)
– Electronic cutter (cricut explore, silhouette or other cutter)
– Cut File (see link below)
Disclosure: I was not compensated for this post, but will earn a small percentage for sales as an affiliate. As always, all opinions are 100% my own.
 Cut your wood down to size.  My pieces of wood are about 12″ x 3.5″.  I used a router to add a decorative edge.  Paint the base coat white.
2.  Cut and weed your vinyl.  After the paint is dry, use transfer tape to apply the vinyl to the wood.
3.  Paint the top coat over the vinyl decal.
4.  After the paint dries, carefully pulled up the vinyl.
5. To distress, lightly sand the edges.
6. Mix some staining medium and brown paint and paint over the top.  Wipe off the excess with a paper towel or rag.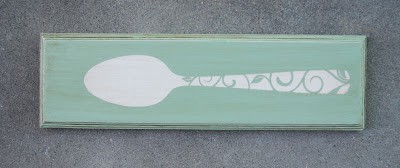 7.  Add a bracket for hanging and repeat with a knife and fork design.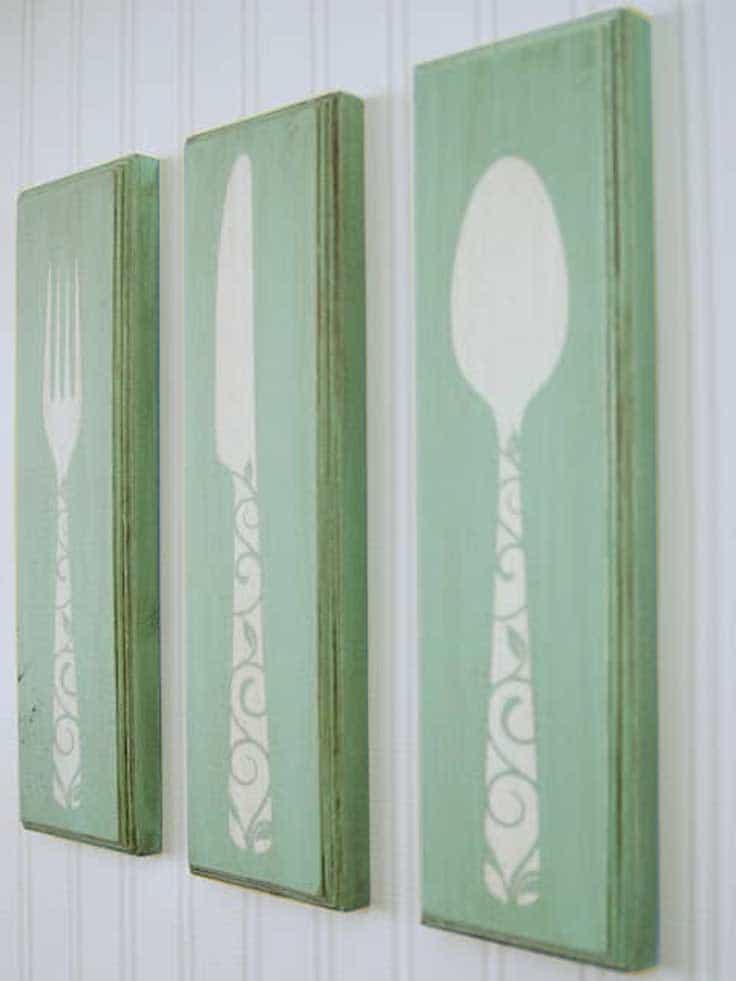 Now, I have some fun original artwork for my kitchen!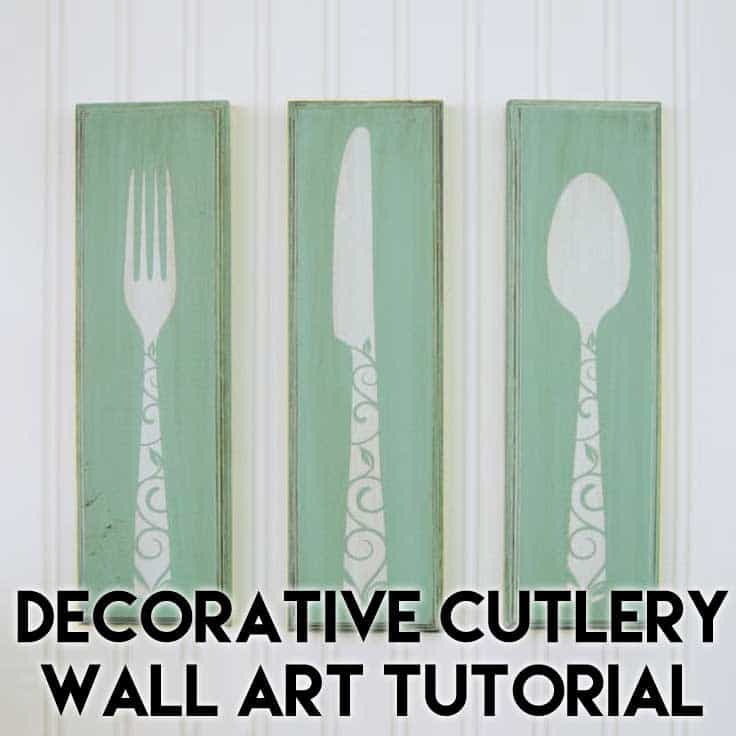 Want to make your own?  You can purchase the cut file I used for this project below.