Here is my latest vinyl design – clothespins with a little twist! Perfect for some fun and colorful laundry room decor.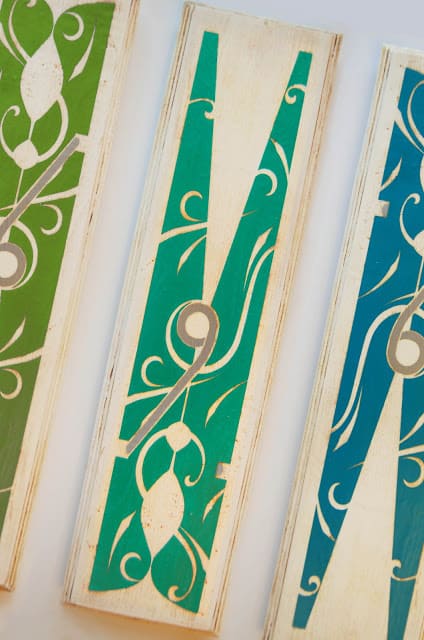 Here's how I created this antiqued artwork.  I started by applying my vinyl to a piece of wood I painted white. I could have stopped here because it looked really cute like this, but I thought I'd try to antique it a bit.

I applied a layer of Mod-Podge over the entire board and let it dry. This helps the paint or stain stick a little to the vinyl, otherwise, it will wipe off. I mixed some brown paint with some staining/antiquing medium and applied it to the board.


Then, wiped it off until I was happy with the results.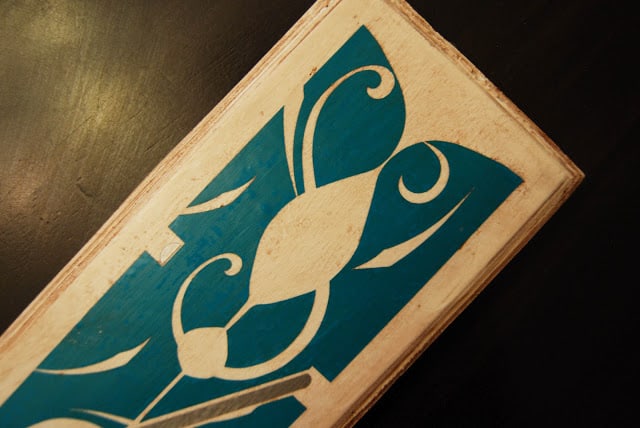 And you have a cute and easy decoration to brighten up your laundry room (closet, corner, or space).