This project isn't very original, in fact, it wasn't even on the schedule this week, it just kind of happened.  For a church activity on Tuesday night, we were making giving plates. I thought it would be fun to come up with a design to use either as a stencil or in my case, I just applied the vinyl to a plastic charger.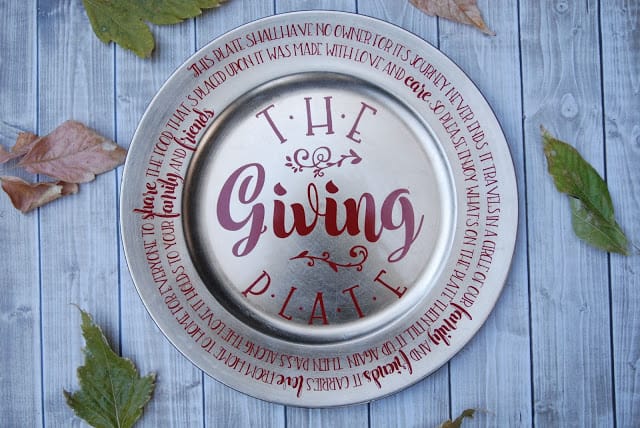 There were just two colors of plates left when I got up to pick mine, so I ended up going with red.  Most people were using Sharpies to design their plates, but I've heard that sometimes that method isn't exactly permanent.  So, I went home and found this gold charger and decided to add a red vinyl design to that instead and then just place the red plate on top.  That way, the quote can be read even if there are treats or goodies on the plate and the plate can be washed without any worry that the design will fade or wash away.  I'm glad I used a charger plate because, with all the words in the design, the letters are really small.  I'm not sure how well this would work on a regular-sized plate.  Even though there were so many little letters, it didn't take that long to weed.   I think it turned out pretty cute.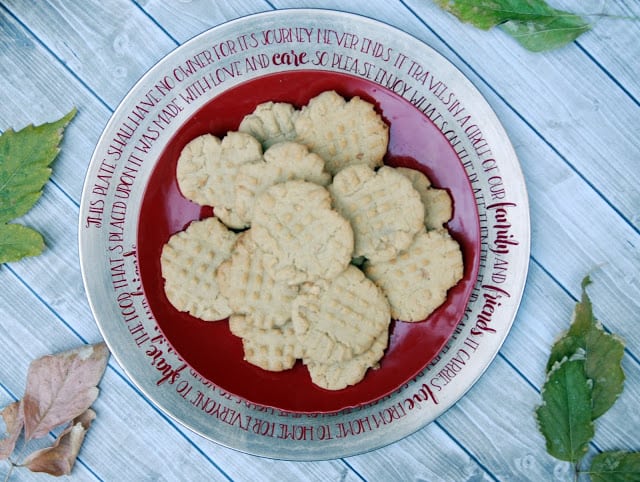 Get this Cut File for free!