I love finding new and unique ways to use my electronic cutter and this project is the great example.  Since Valentine's Day is just around the corner, I thought these stenciled cookies would be perfect for the big heart day.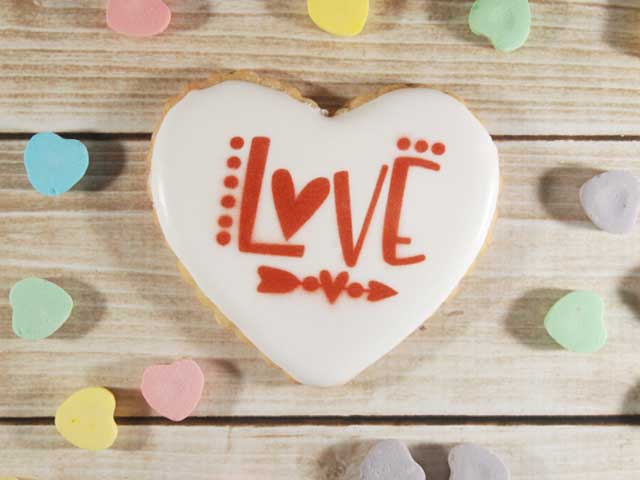 Let me start off by saying, I am not a baker.  I bake sugar cookies a couple times a year for my kids and that's about it.  So, no judging my cookie making/icing skills;)  But, I have always loved seeing the amazing things people do with cookies. So, when I saw this post a while back, I knew it was something I wanted to try with my electronic cutter.
Disclosure: I was not compensated for this post, but will earn a small percentage for sales as an affiliate. As always, all opinions are 100% my own.
Here's what you need:
DOWNLOAD THE FREE SVG FILE
The first thing you'll need to do is get the free SVG file you'll use for this project.  I keep all the SVG files I use for the projects I make in my SVG Library.  These SVG files work with Cricut and Silhouette machines, as well as many others.  This library is open to everyone and is free! You can access the library here. Look for the file called Love with Arrow. It will be listed under the Valentine's category.
Here's what you do:
To start, upload your file into your cutting software.  Adjust the size to fit on your cookie (mine is approx. 3″ x 2.5″). I also added a 4″ square around the design so the stencil would cover the entire cookie.  Then load your
stencil material
 into your machine and cut.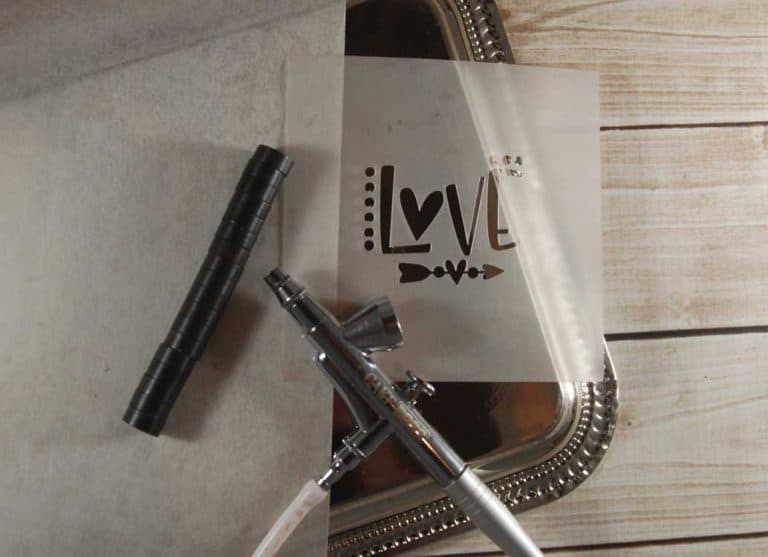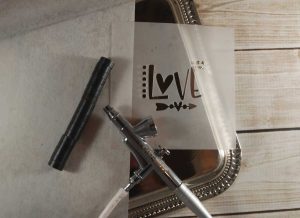 Cover your tray or cookie sheet with the parchment paper.  Put the cookie on your tray and place stacks of 2 magnets around the cookie.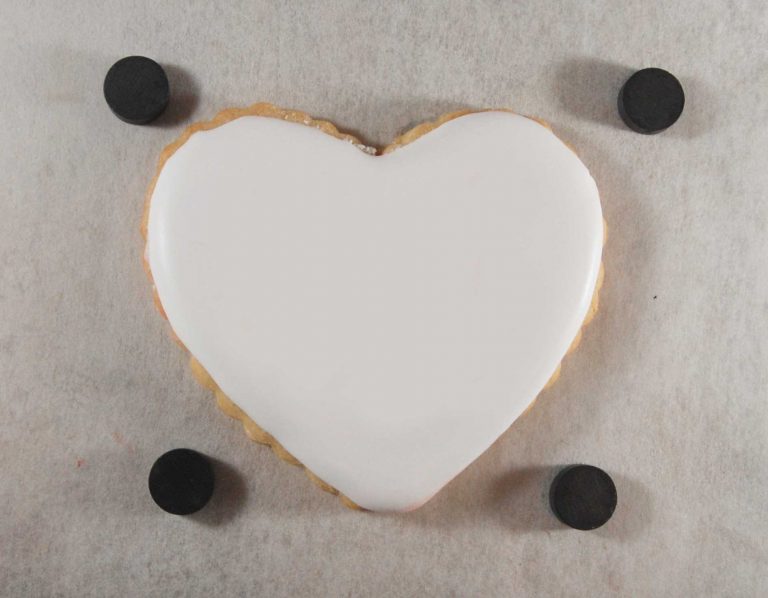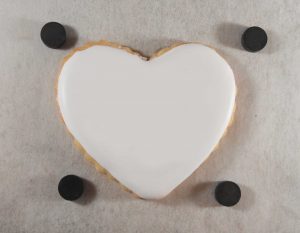 Place the stencil over the cookie and use 4 more magnets to hold the stencil in place.  You can move the magnets around to make the stencil as tight as possible.  Then, use your
airbrush
or
food color spray
 and lightly mist the cookie. Repeat a couple times until the cookie looks covered.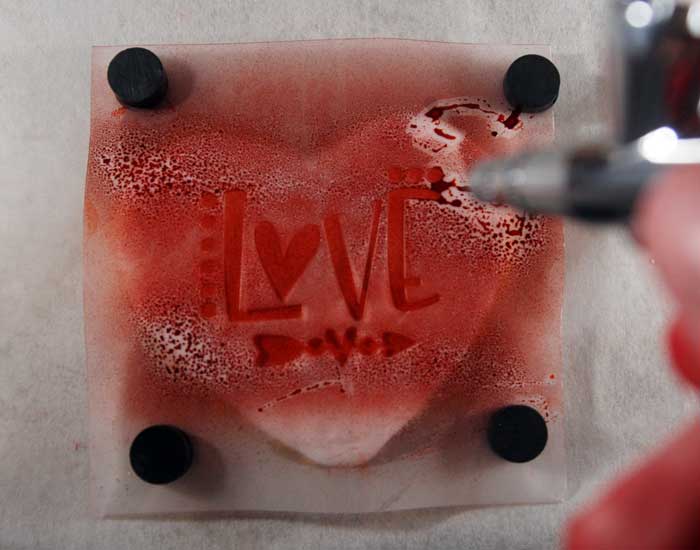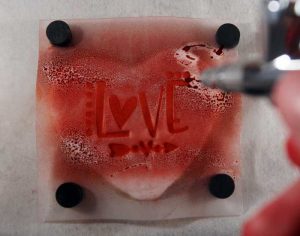 Then, carefully remove the top magnets and lift off the stencil.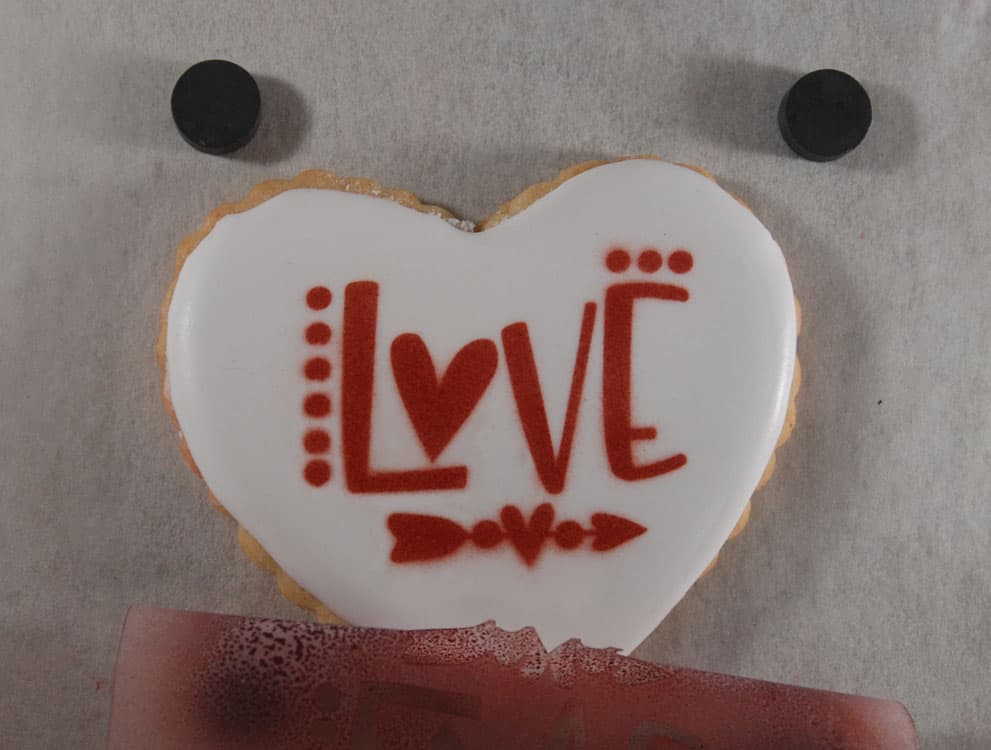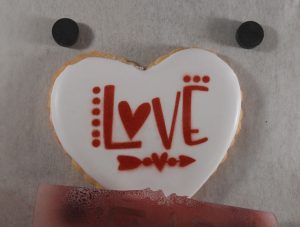 There's a little overspray, but I think overall, it turned out pretty great!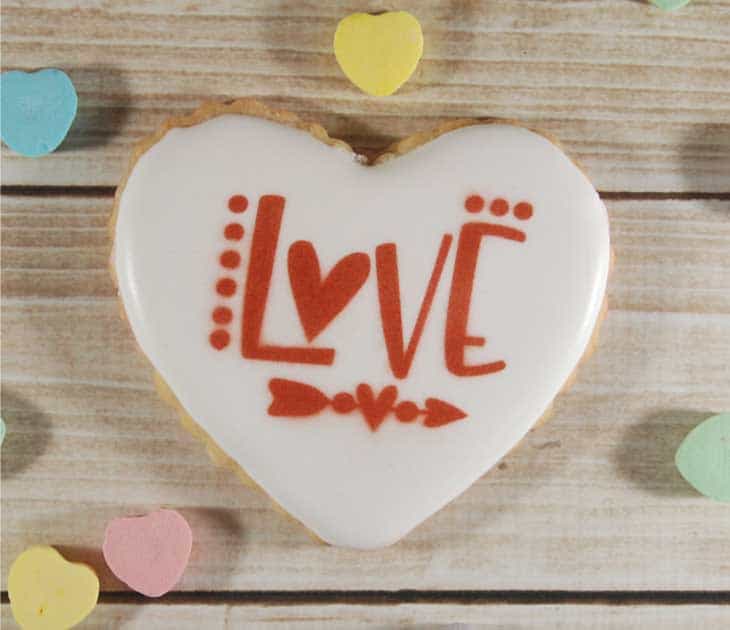 Did you enjoy this post? Help spread the word!  Share this post on your favorite Pinterest board.  Thanks!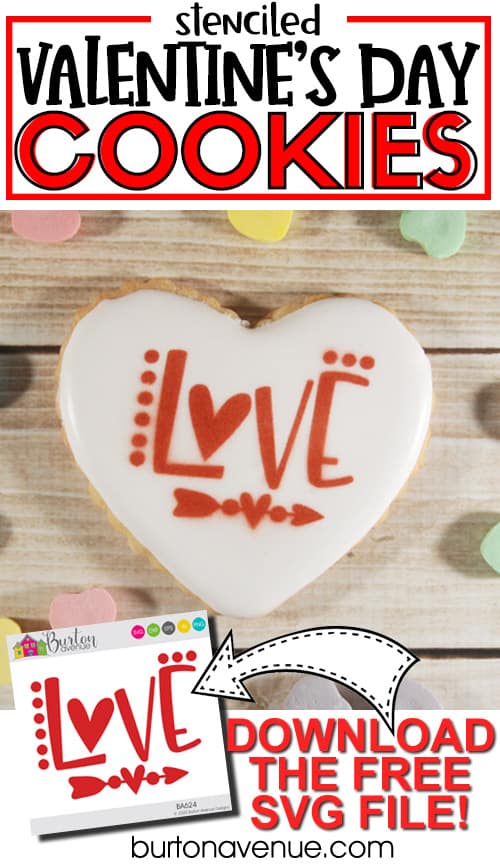 Want to make your own? Get the free cut file for this project in the Resource Library.