I really like using chargers for projects because they are very inexpensive and look great with vinyl. I like that they are round instead of the typical rectangle shaped sign.  But, sometimes, the metallic look isn't the look I'm going for. Did you know you can paint chargers?  Well, you can! I've done it here, here, and here. And, I did it again today with this patriotic themed charger.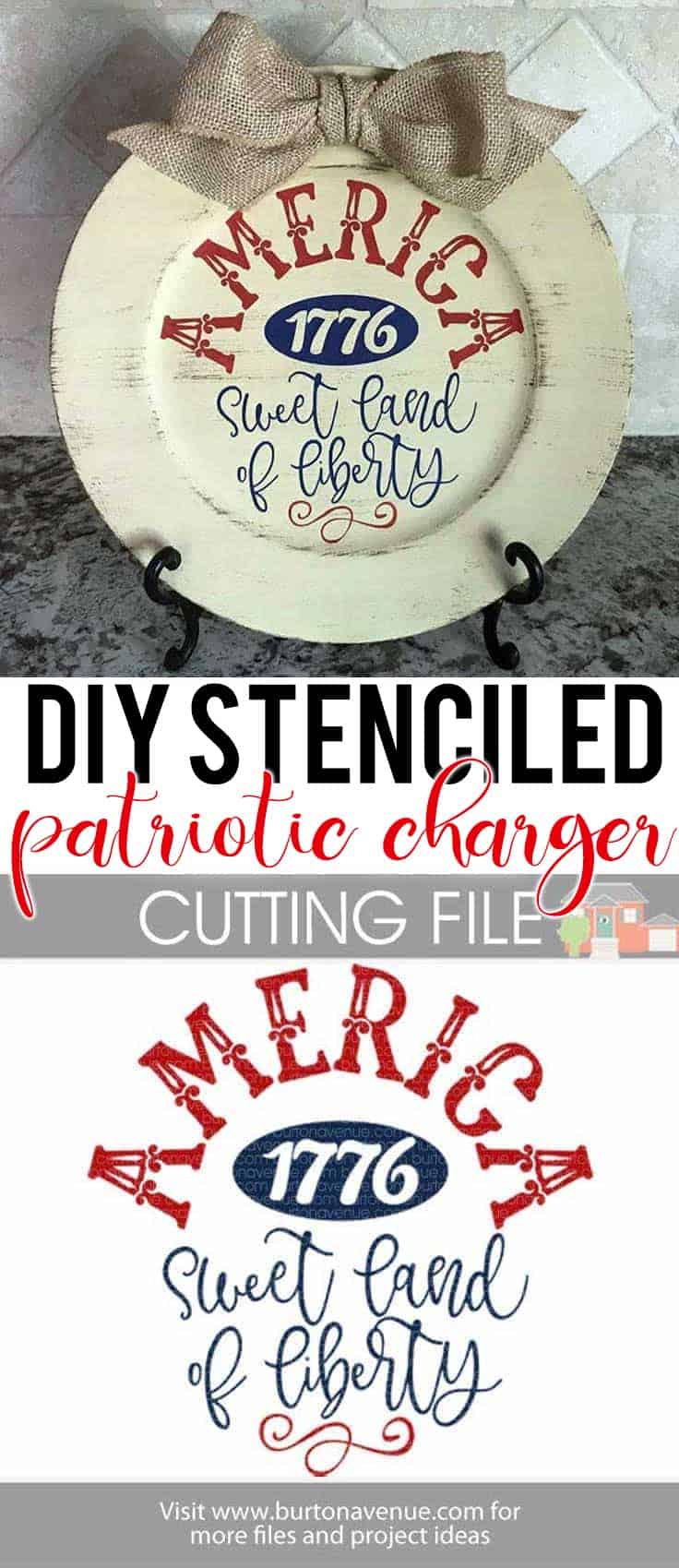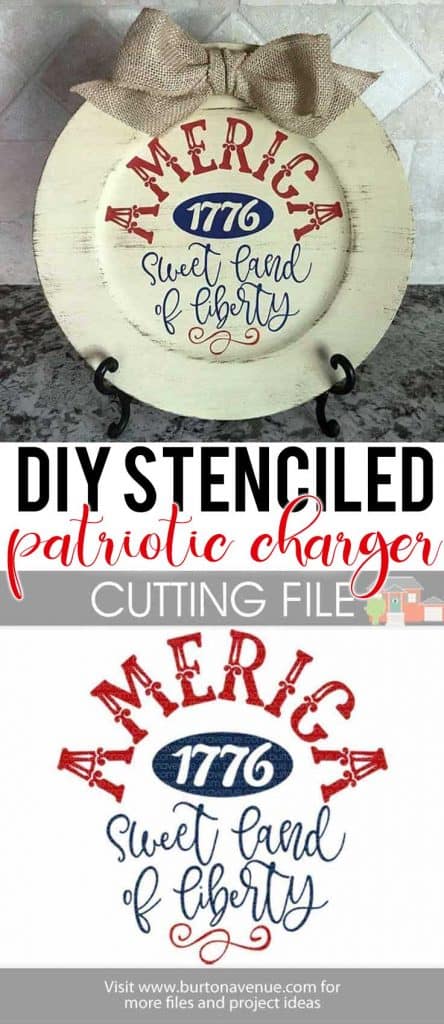 Disclosure: I was not compensated for this post, but will earn a small percentage of sales as an affiliate.
Here is you need:
– Paint (Beige, Brown, Red, and Blue,)
– Sandpaper
– Paintbrushes
– Plastic Charger
– Vinyl (any color will work)
– Transfer Tape
– Electronic cutter (cricut explore, silhouette or other cutter)
– Weeding tool
– Cut File (available for free in my resource library)
– Ribbon for bow and glue (Optional)
Here is what you do:
1. Lightly sand the charger to remove some of the finish. This will help the paint stick. Paint it beige (or whatever color you want) and let dry.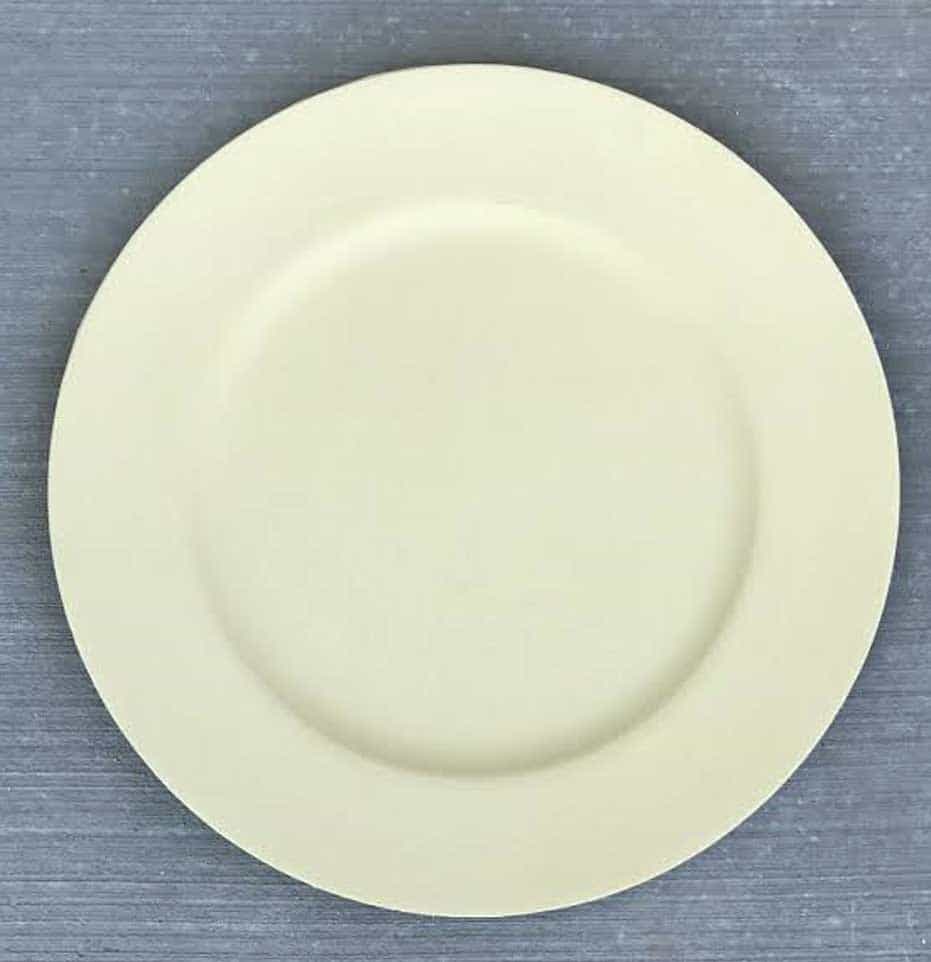 2. After the paint has dried it's time to distress. I used brown paint and an cheap bristle paint brush.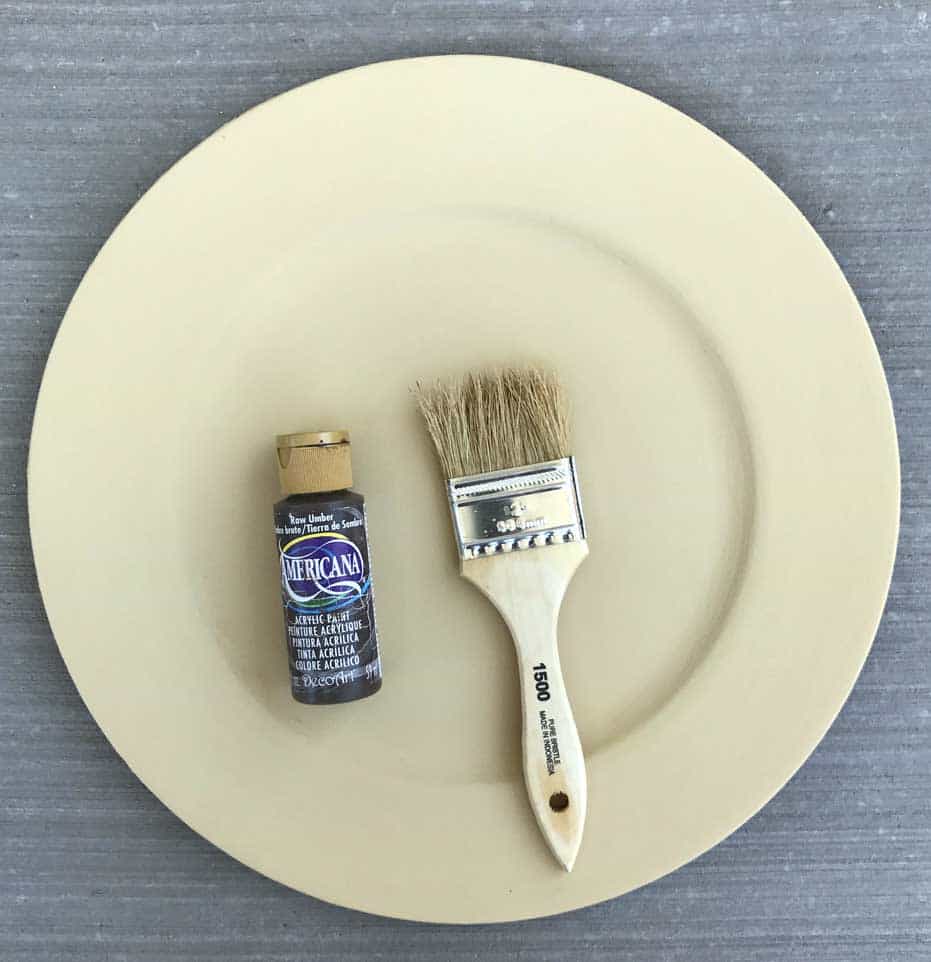 3. Dip the brush in brown paint and then wipe most of the paint off on a paper towel.  Then, lightly drag the paintbrush across the charger from one side to the other.  Alternate dragging from left to right and right to left until you get a distressed look you like.
4. While the paint is drying, cut out a vinyl stencil.  I sized the design to 8.2″ x 8.3″.  I also added a 9″ circle around the entire design to make it easy to align on the charger.  Weed away excess vinyl and apply transfer tape.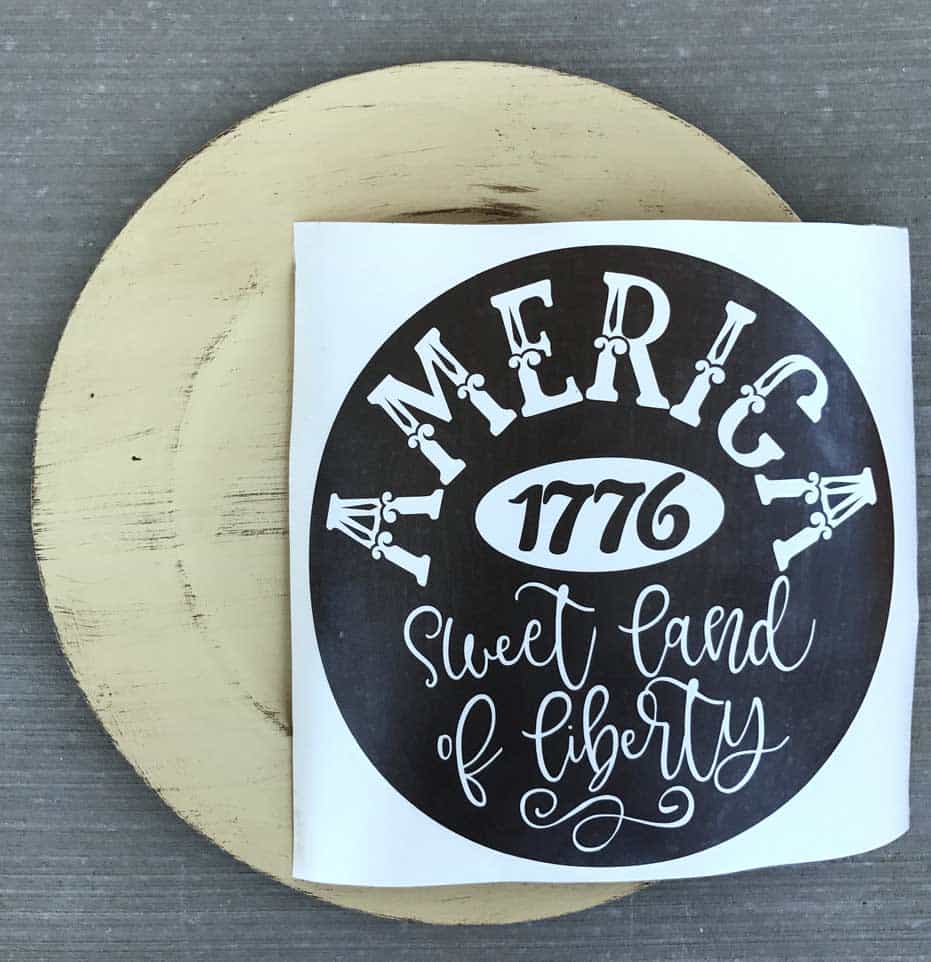 5. Apply the vinyl to the charger.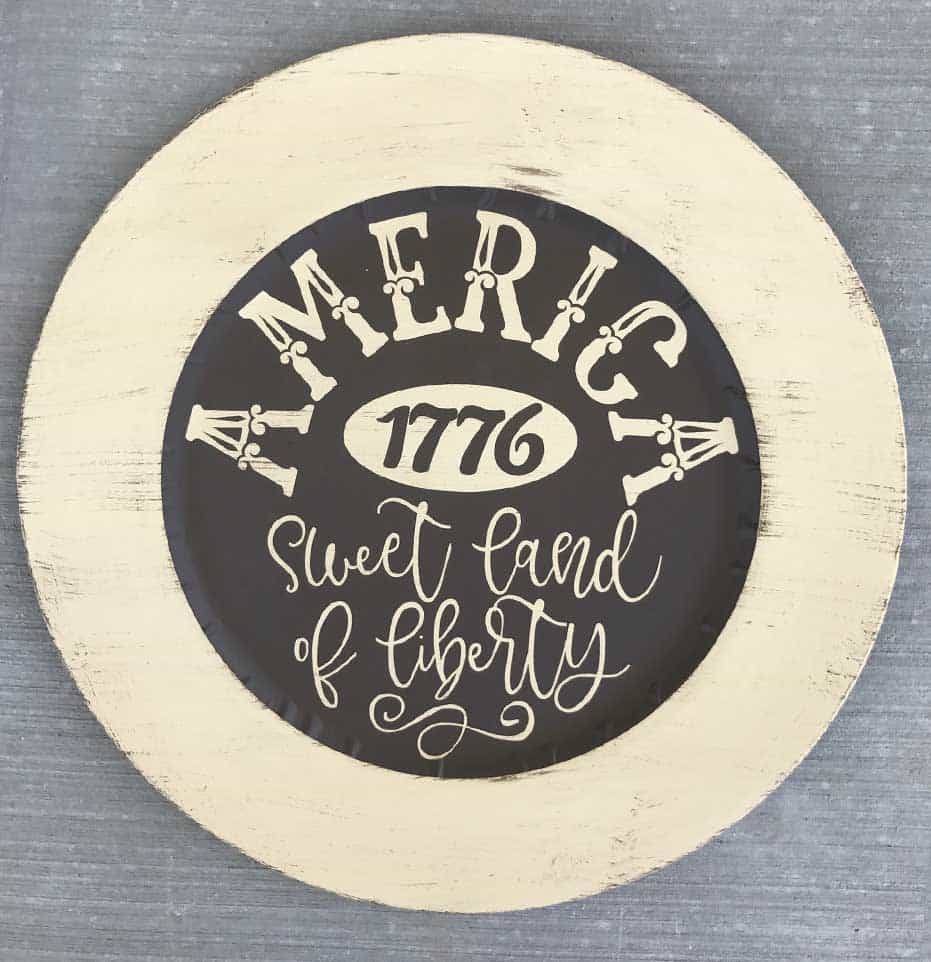 6. Paint a light coat of beige over the vinyl stencil to help minimize bleeding.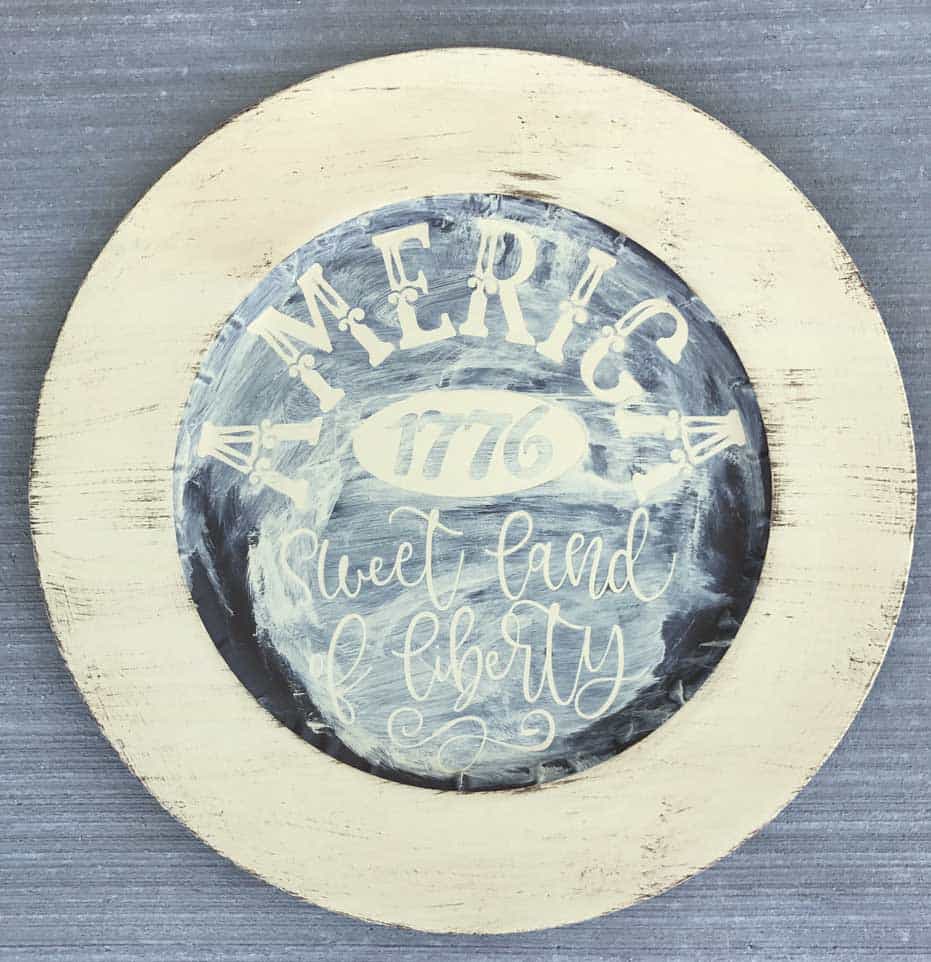 7. Fill in the design with red and blue paint.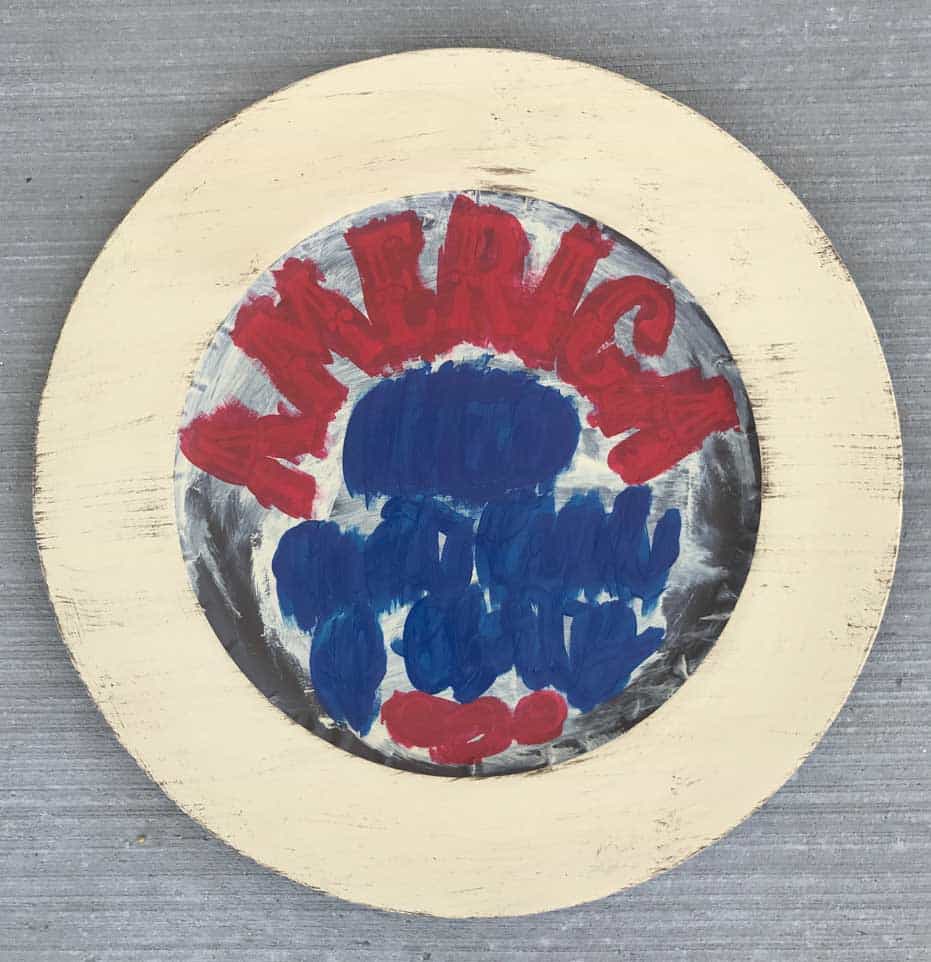 8. Let paint dry to the touch, then carefully remove the vinyl.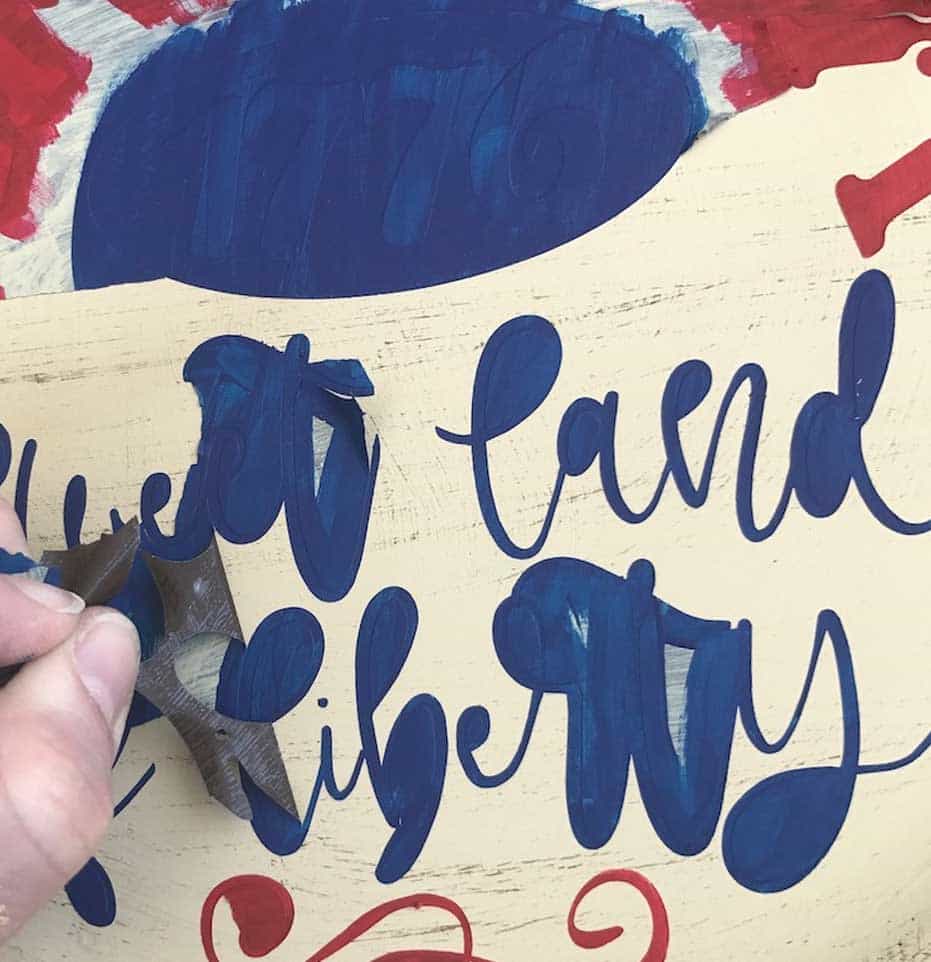 9. Glue on a decorative box, if desired.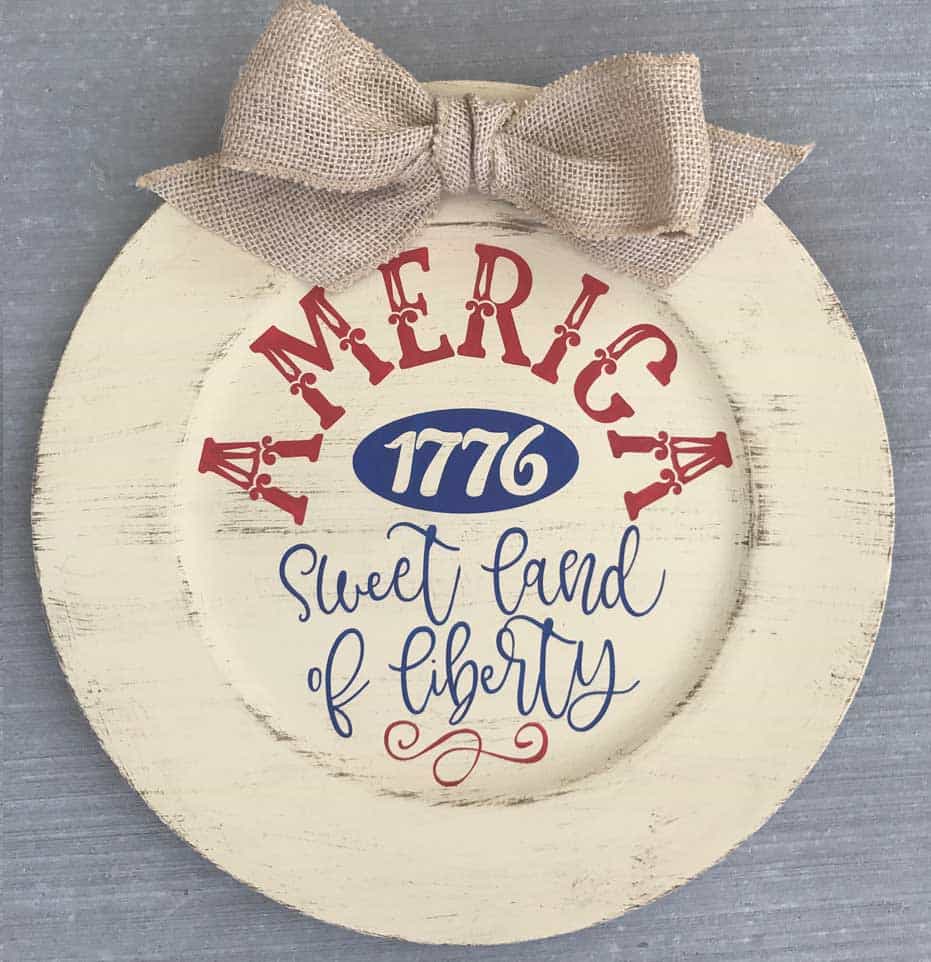 Display on a decorative plate stand.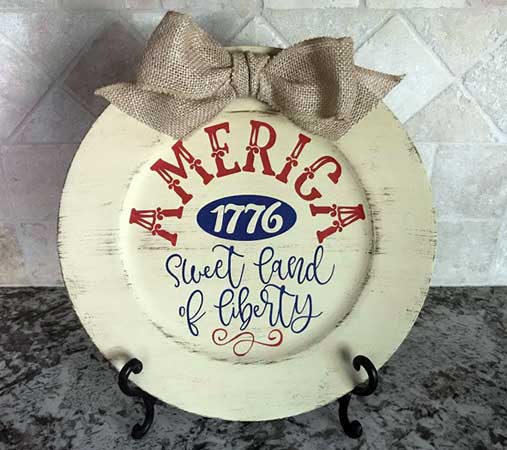 I love how it turned out!