For Thanksgiving, I always love to create at least one project that can be used to hold candy or other treats, to put on the Thanksgiving table. This year, I decided to make these boxes with a cute leaf cutout.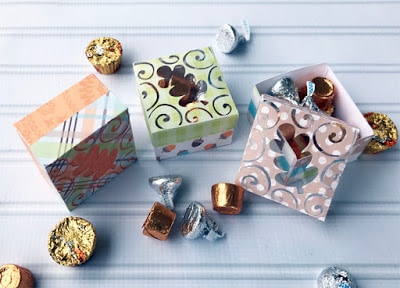 I don't do much with paper crafting, so these type of projects always take a little more time to figure out.  But, I love being able to turn paper into a 3D object!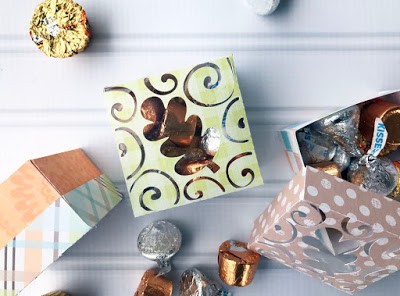 I sized the boxes so they could be cut from an 8.5″ x 11″ paper (they ended up approx. 2.5″ x 1.5″). The top is flimsy with the cutouts, so I also cut out a square of clear plastic (you can also use cardstock) and glued it behind the leaf cutout on the lid.  This gave it the extra support it needed before I folded any of the perforations. Then, I folded everything else and glued into place. I think they turned out so cute!