Here is a quick, easy, and mess-free project for St. Patrick's Day.  Do you decorate for St. Patrick's?  It's so hard for me to decide…St. Patrick's or Spring after Valentine's Day?  At least for the moment, my brain is thinking St. Patrick's Day, so I decided to make this cute wall hanging. The best part is that it was so easy!  No painting with this project, just a bit of vinyl and it was done!  I love those kind of projects.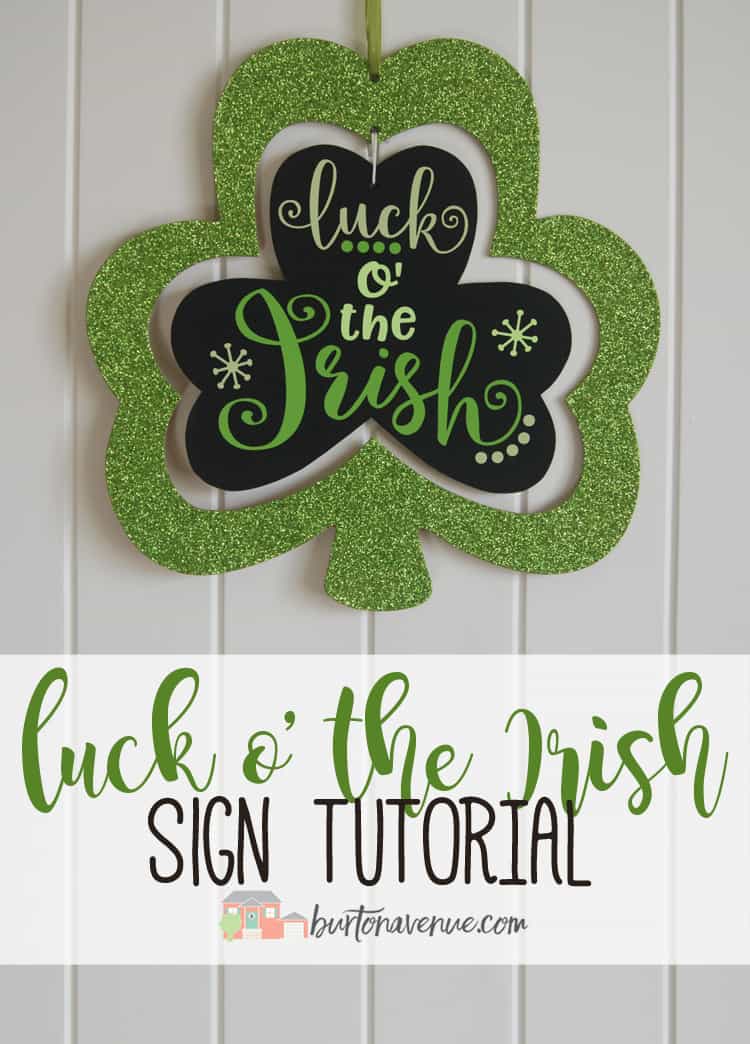 Last week, when I was at the Dollar Tree, I found these glittered shamrock signs.  The outside is cute, but that inside…eek!  It had to go.  For $1, I figured it was worth the makeover.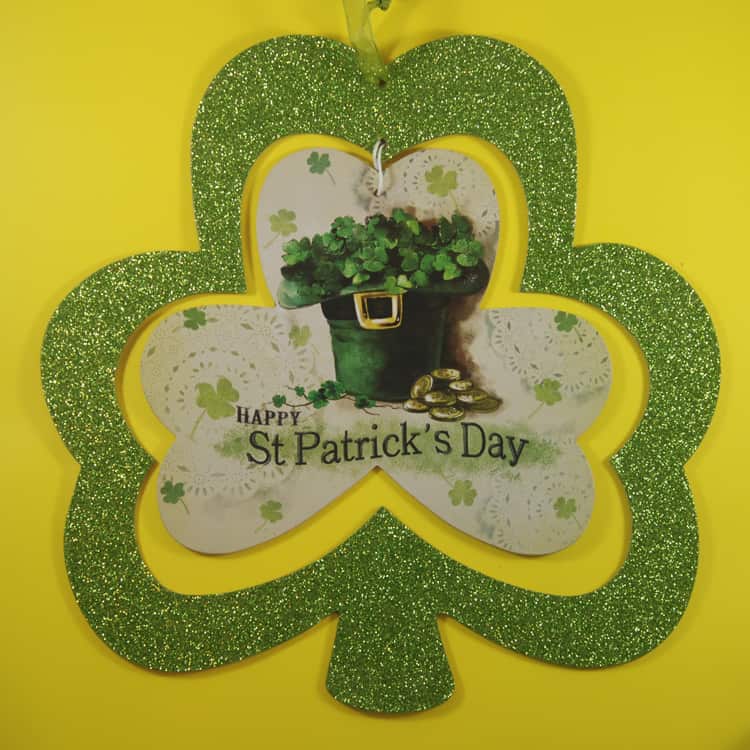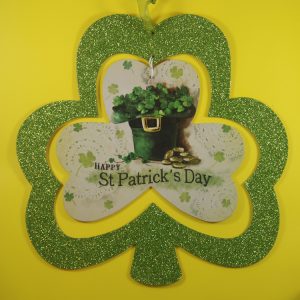 Disclosure: I was not compensated for this post, but will earn a small percentage for sales as an affiliate. As always, all opinions are 100% my own.
Here's what you need:
Start by taking out the center and then tracing the shape on the back of a piece of chalkboard vinyl.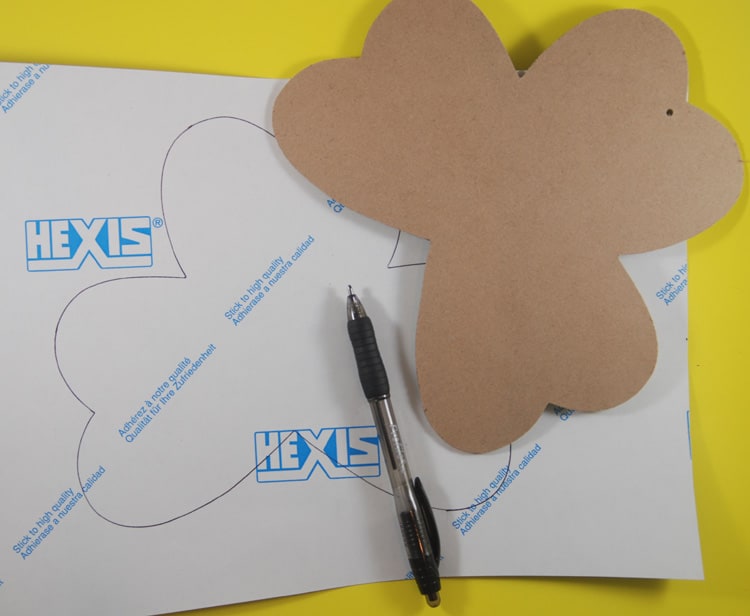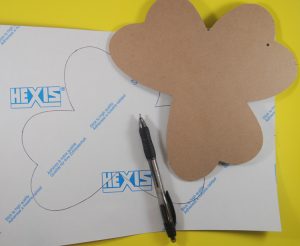 Cut that out, remove the backing, and place it over the existing design.  Looking better already!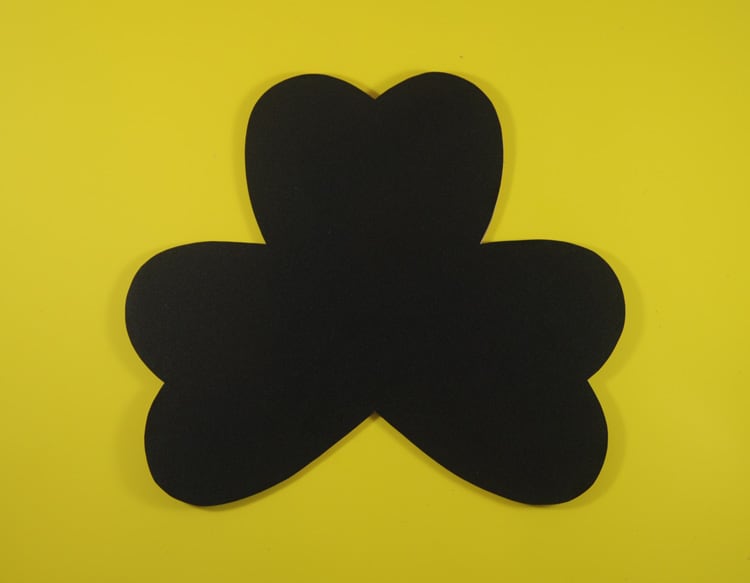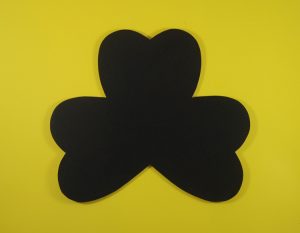 Next, cut out the design in three different shades of green vinyl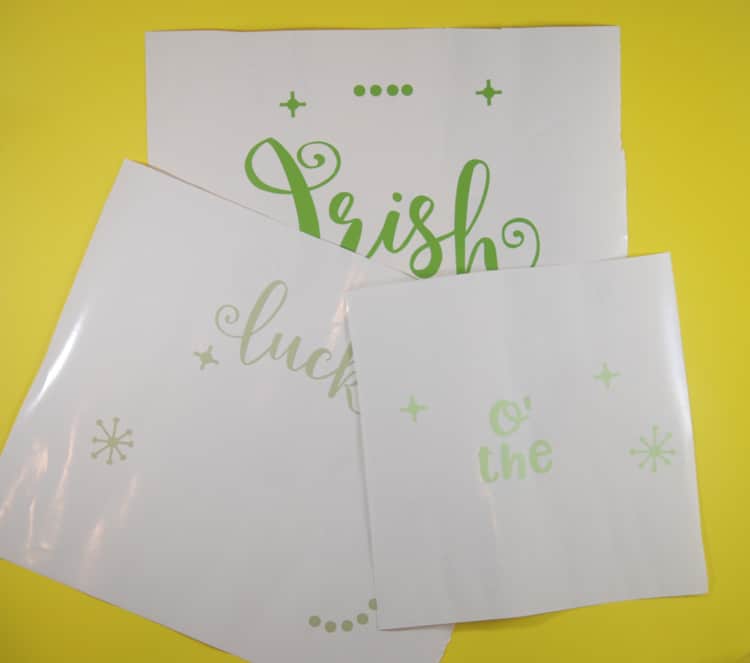 Layer the vinyl.
Normally, when I make a multi-colored sign, I follow this tutorial.  But, since I wasn't exactly sure how the vinyl would fit on the shamrock, I decided to layer the design before I put it on.  I applied my clear transfer tape to the first layer, picked up the vinyl, and aligned with the second layer.  Then, repeated with the third layer.


Apply the entire design to the shamrock shape, poke a hole in the center, and attach it back to the glittered shamrock.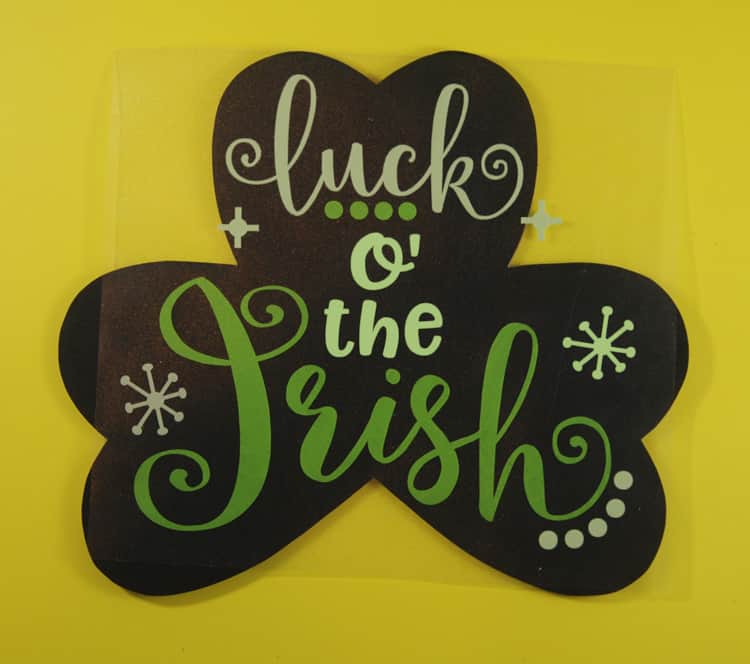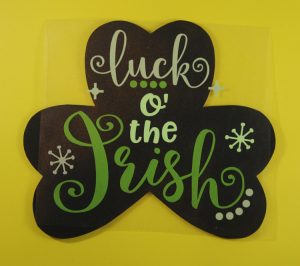 I might be slightly biased, but I think it looks so much better than the original!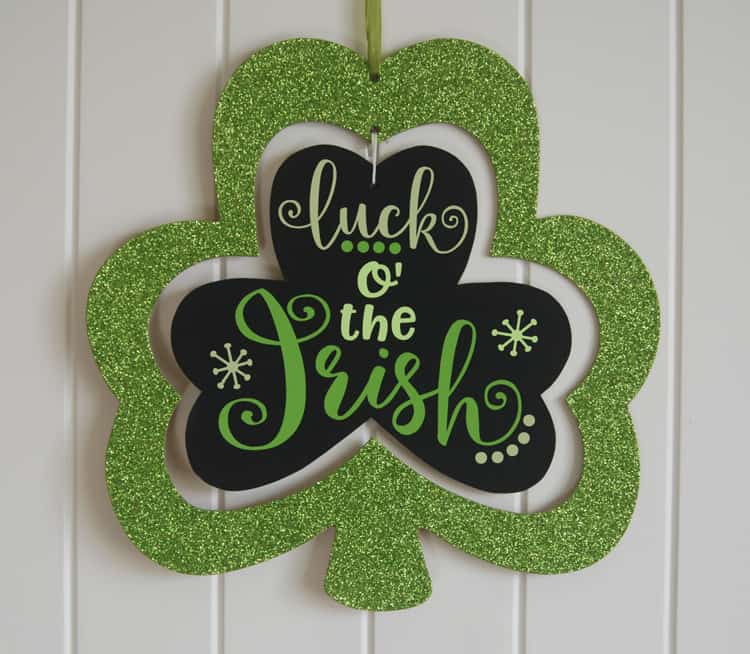 Want to make your own?  You can purchase the cut file below.