This was
an easy decoration for St. Patrick's Day that took about 5 minutes to put
together. All you need to make one is a frame, scrapbook paper, and the vinyl decal.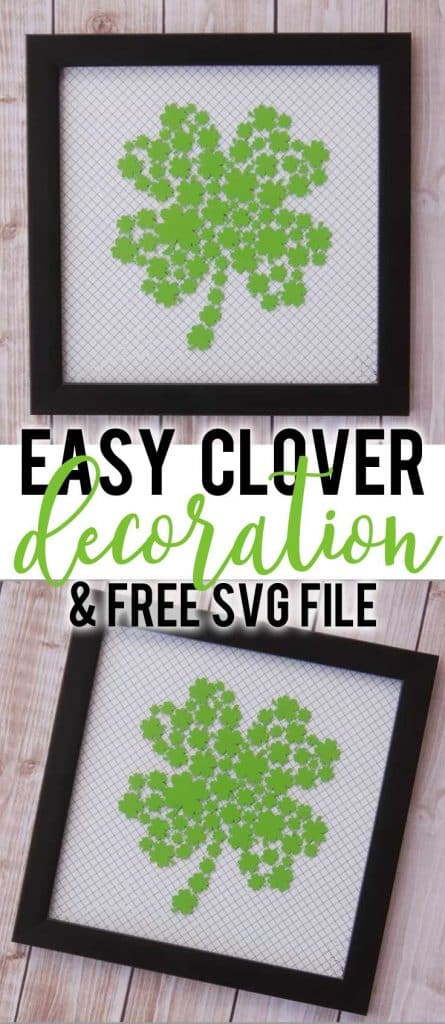 Cut down your scrapbook paper so it fits under the glass like a picture.  Since the clover is kind-of a busy design, I chose a simple design for my paper.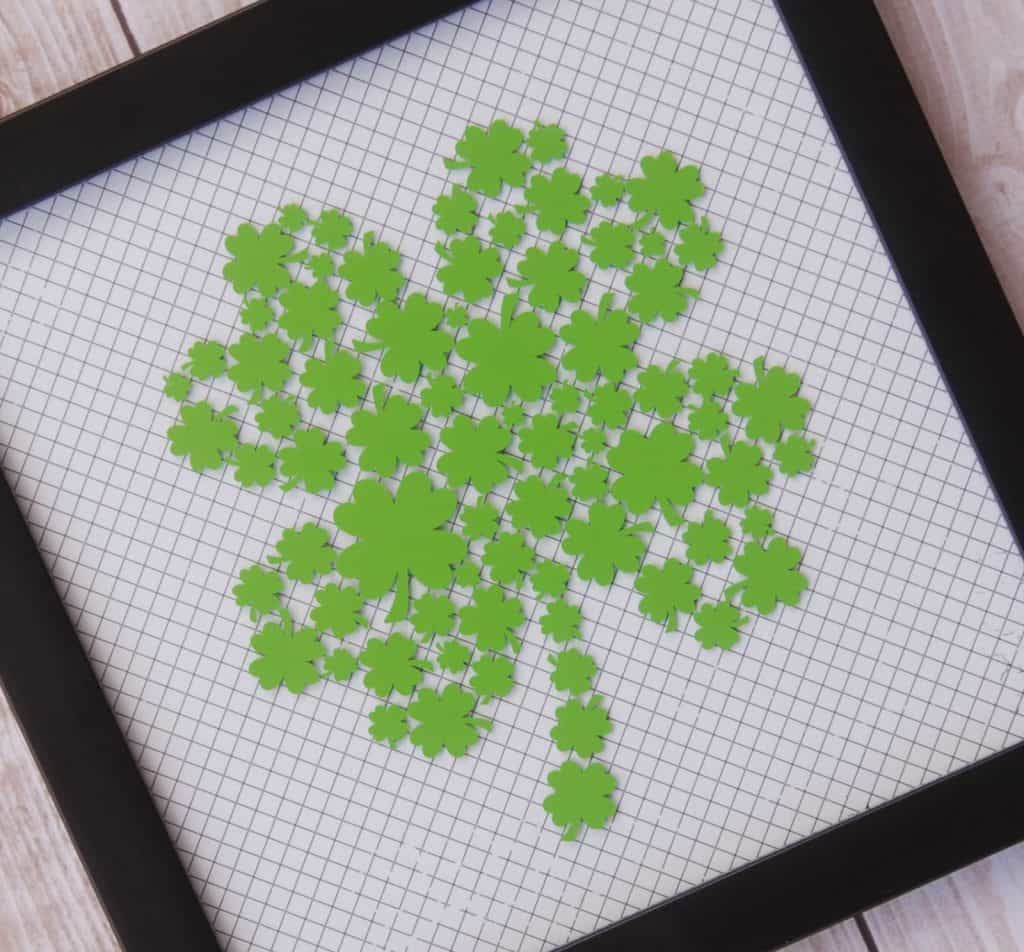 Then, apply the vinyl decal to the front of the glass and you're done. Holiday decor doesn't get much easier than that!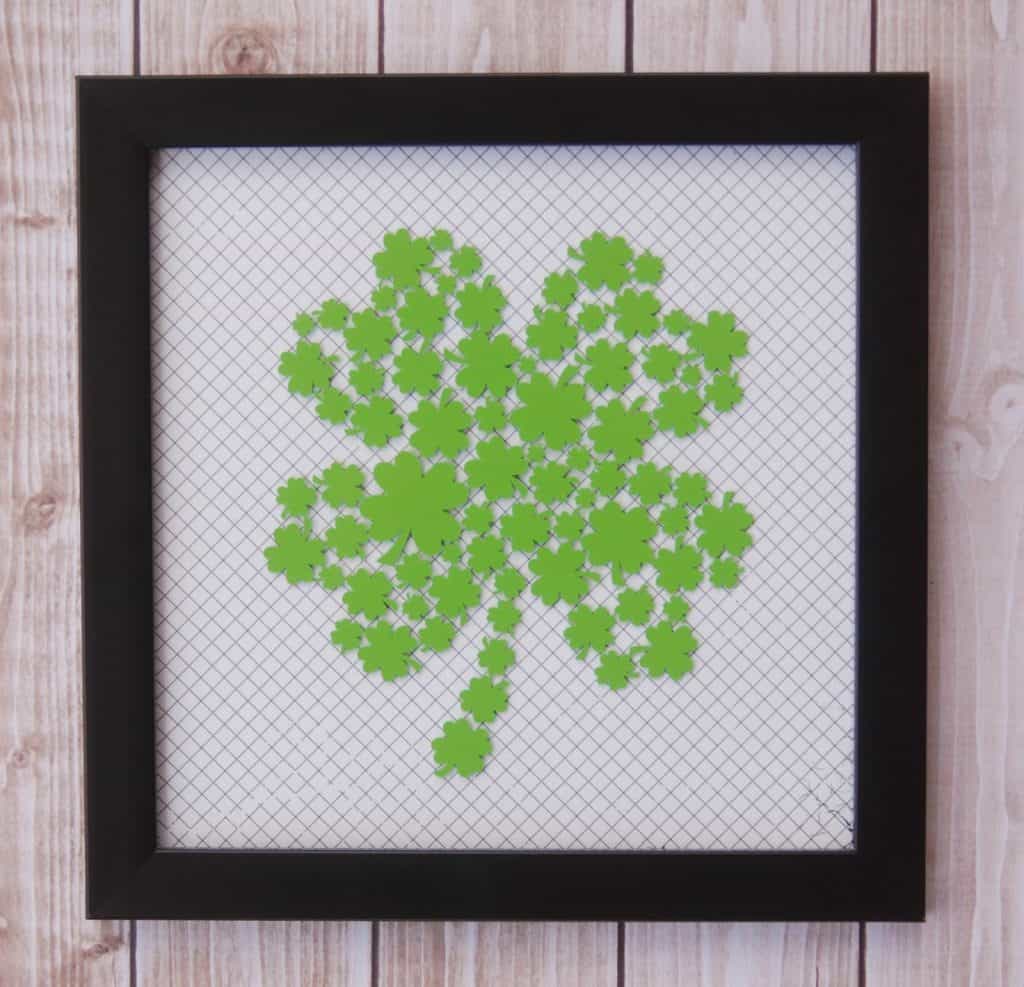 In case your new here…
I love making digital cut files and I love sharing them with you!  Once you have downloaded the free files, you can use them anytime to create projects for personal use only.  Please do not share, resell, or claim any of these files as your own. You can purchase the file with a Commercial License from my shop. Here is the freebie. Enjoy!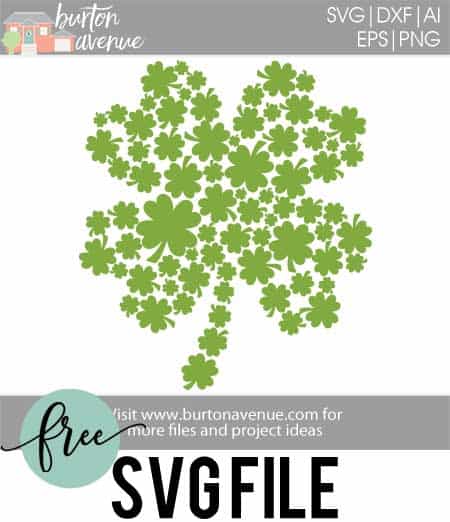 As always, if you have any problems with the files svg files, please let me know. I've included .png, .svg. .ai, .eps, and .dxf, in the zip file. Just click to download.
NOTE:  Some computers/browsers are displaying the .svg file with an extension of html or something similar. So, if you don't see a .svg, be sure to look for something like that.