I think patriotic crafts are some of my favorite to make.  So, this week, I decided to make a patriotic wood sign.  I've seen quite a few signs using a two tone paint for the base color, so I thought I'd try making one in patriotic colors.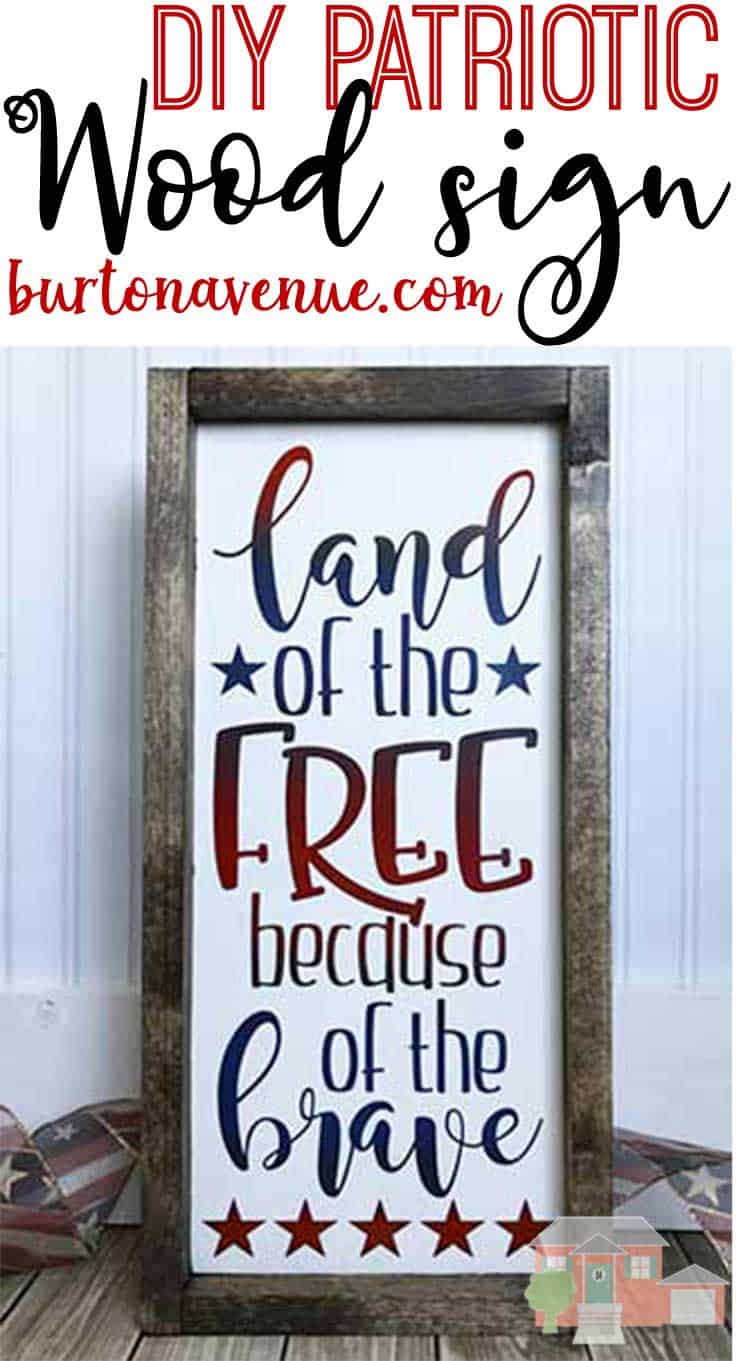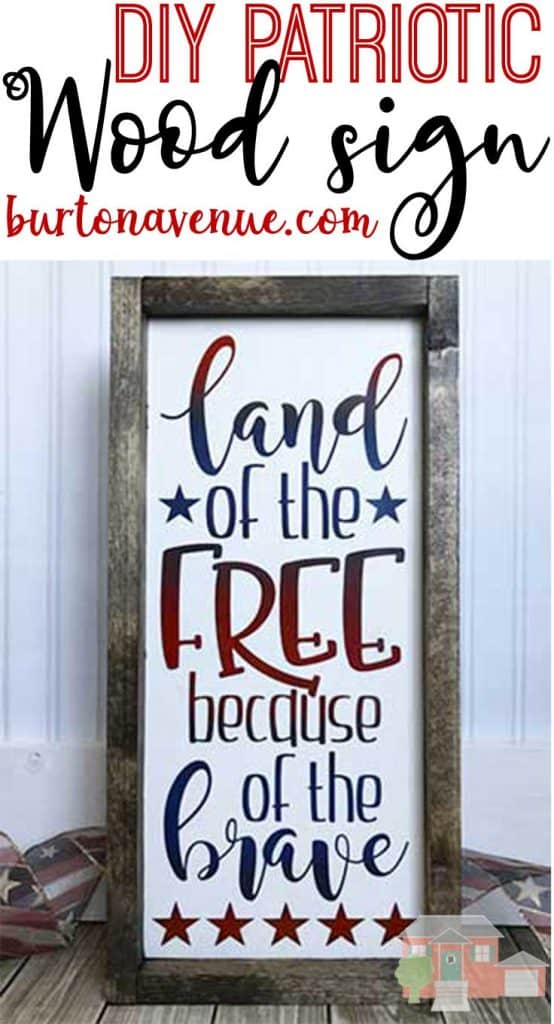 Disclosure: I was not compensated for this post, but will earn a small percentage of sales as an affiliate.
Here is what I used:
– Paint (Red, White, and Blue)
– Paintbrushes (I used 3 foam brushes)
– Wood for Sign (Mine was about 7″ x 17″)
– Vinyl (any color will work)
– Transfer Tape
– Electronic cutter (cricut explore, silhouette or other cutter)
– Weeding tool
-Cut File (available for free in my resource library)
– Optional Wood, Stain, and Brad Nailer (for frame)
1. This is the first time I've painted a sign like this, so I kind-of just made up my own method, but it seemed to work!  I started by painting a strip of red and blue. To make things easier, I used a separate brush for each color. I kept spreading the paint until the two colors almost touched.
2.  Then, with the 3rd paint brush, I started painting back and forth over the two colors until they stared blending. Once I was happy with the results on that section, I added a red strip below the blue and repeated the process.  I did this until the entire board was painted.  After it dried, I thought the red needed one more coat.  So, I followed the same steps and did a second coat.
3. While it was drying, I used my electronic cutter to cut out the vinyl stencil and applied my clear transfer tape.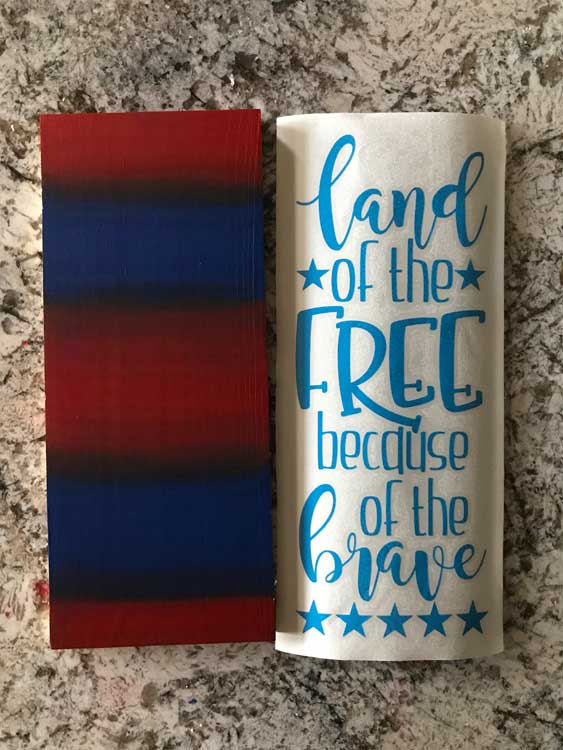 4. Once the second coat was dry, I gave it a light sanding. Then, I applied the vinyl lettering to the wood.  I rubbed over it several times to help reduce bleeding.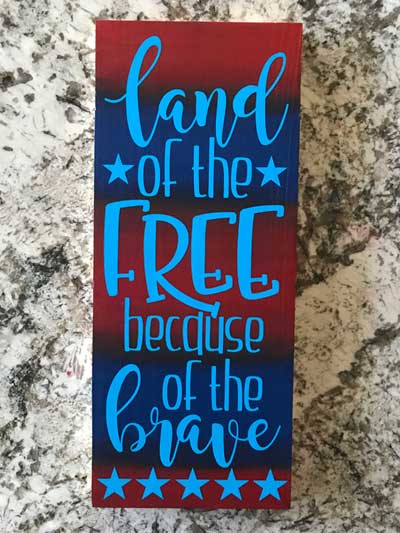 5. I painted two coats of white paint.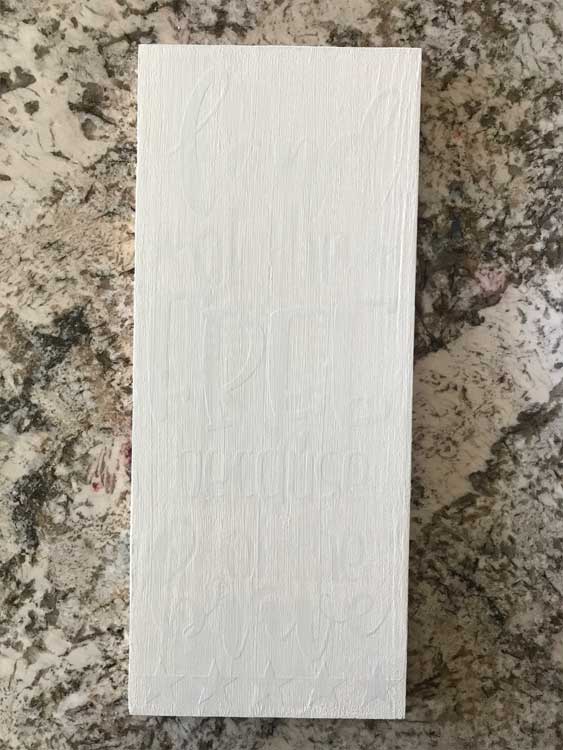 6. I let it dry for just a few minutes and then carefully peeled up the letters. Look at those crisp, clean lines! After I had removed all the vinyl, I lightly sanded it one last time.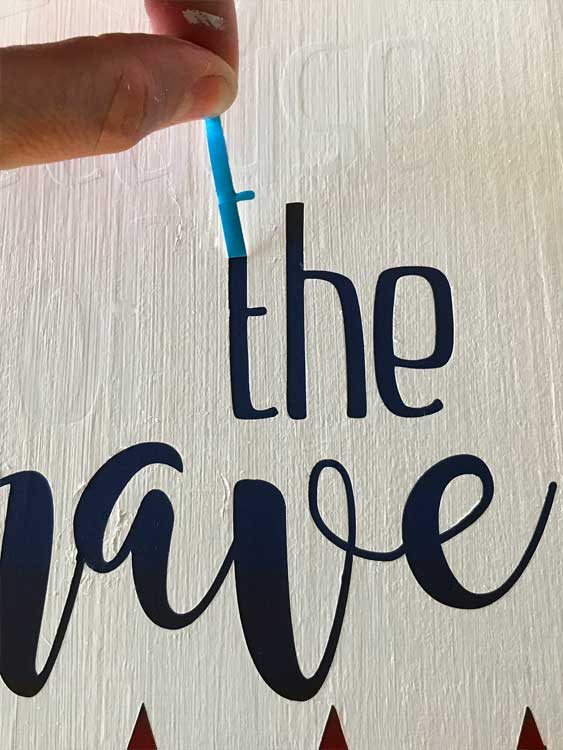 7.  I also decided to add a frame.  I used wood furring strips that I cute down to size and stained.  Then, I used my brad nailer to attach the frame to the sign.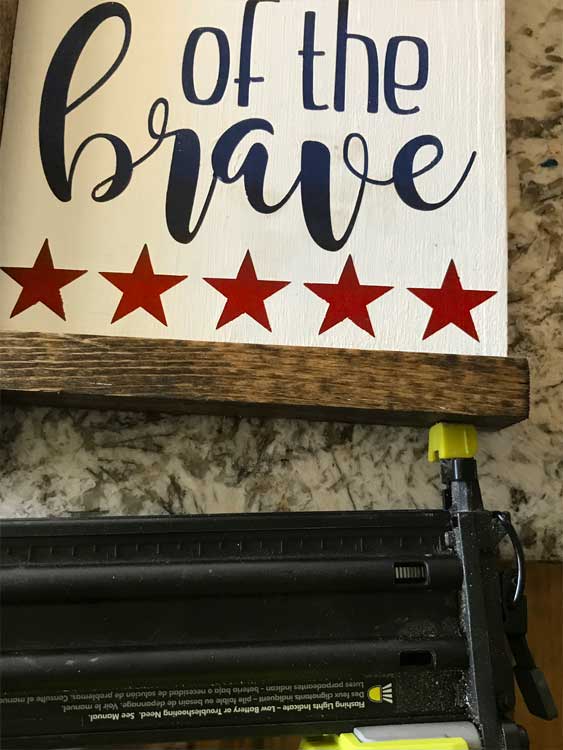 8.  Add a bracket for hanging (Optional)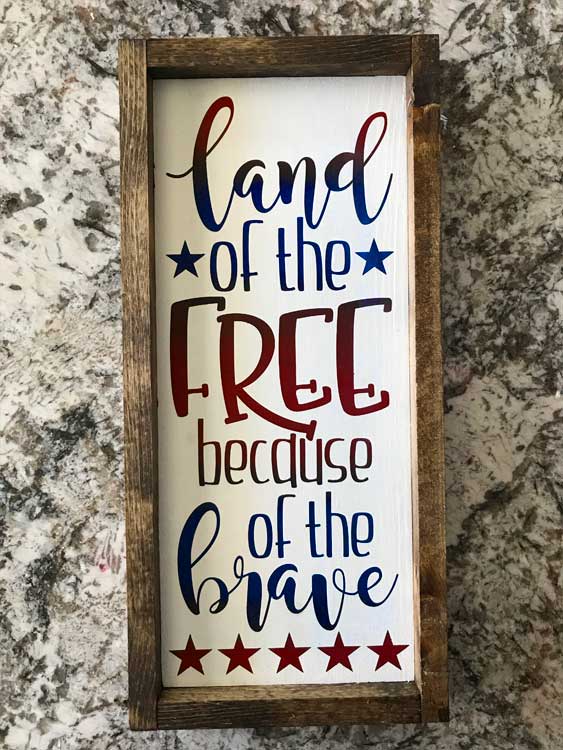 I love it with the stained wood frame. I think it turned out pretty good (I might be a little biased)!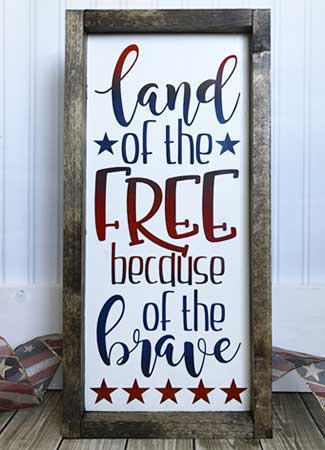 Have you ever painted a sign like this? Do you have a special technique? I'd love to hear.